Amamos Español! Homeschool with Mango Languages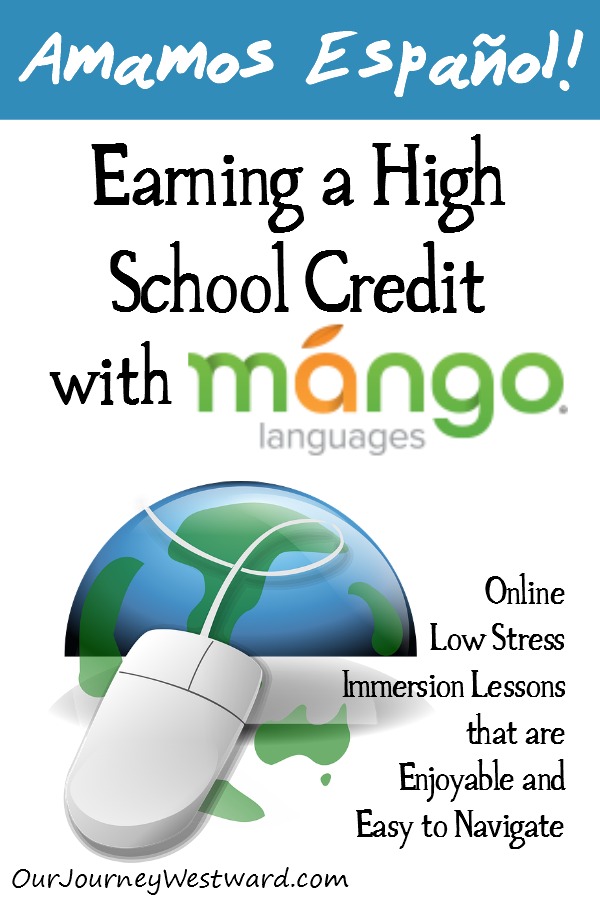 (I received a subscription to Mango Languages for free and was compensated for my time spent writing this review. As always, my opinions are strictly my own.)
Homeschool with Mango Languages
Truth time. I've not been the best about teaching foreign languages up to this point. A little Spanish here, a little Latin there. Even though my oldest took 2 years of Spanish (in which I was very hands-off) in high school using a book and CD approach, she doesn't remember much now.
Caleb's 9th grade experience with foreign language is altogether different, though. While he's only been taking his Spanish lessons for a little over two months, there is a huge difference in what he is learning and has retained vs. my daughter.
What's the difference? I'm giving full credit to Mango Languages. I'm still hands-off, meaning that all his lessons are completed on his own without me teaching anything. However, because Mango Languages uses a real-life, conversational approach to teaching that is highly auditory and visual, his learning is sticking.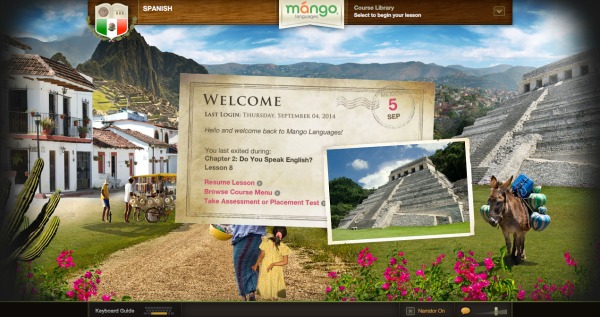 E-Learning is Easy Learning
Mango is easy for me (the mom) because a virtual tutor leads Caleb through his lessons and I don't have to know the first word in Spanish. I can also log in at any time to see his progress. Whether I want to check to see how much time he's spending on the lessons, how many lessons/chapters he's completed, or his test scores – it's all readily accessible to me in a click or two. I can even print a curriculum outline for my records where I note test scores for my records.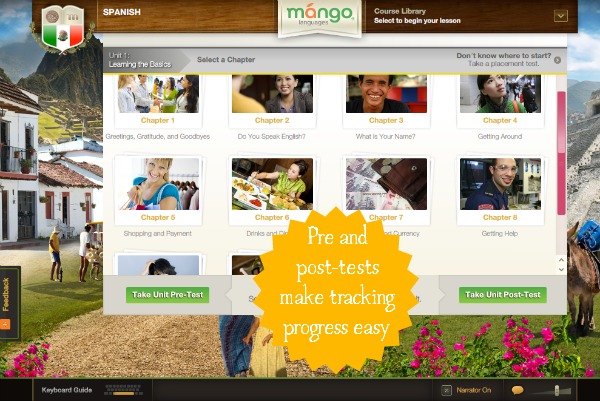 It's easy for my son for several reasons – both technically and academically.
The software is easy to load.
The contents are easy to navigate.
The lessons are self-paced.
He can go back to review at any time.
He is able to hear the language, see the language and speak the language.
He is able to learn the language in the context of real conversations.
There are bite-sized grammar lessons built in.
There are several cultural cues that build another level of understanding.
He is easily able to see pre-test and post-test results for each chapter. (**These have really built his self-esteem knowing that he truly is learning Spanish!
And, the lessons can be completed on any of our computer devices.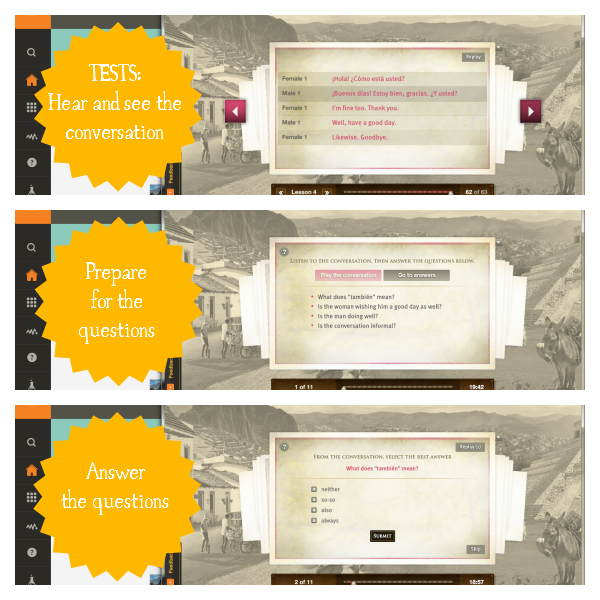 Foreign Language Credit Made Easy
In Kentucky, we're supposed to log 120 hours per full high school credit. Since Mango keeps track of time spent learning, I can easily know when to his credit is fulfilled. Since there are three levels of Spanish available, I'm pretty sure we'll have no problem logging in enough hours for the required two credits of foreign language.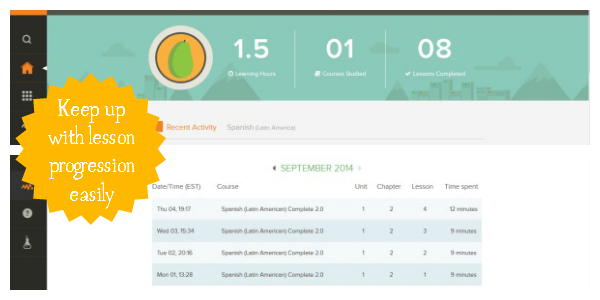 If Caleb moves super fast through all three levels of Spanish, I don't need to worry. Mango provides over 60 languages to learn! We can always jump into a second language if necessary.
Have you used Mango Languages?  I'd love to hear your experience!
Check out these other posts!