Homeschool Geography For All Seasons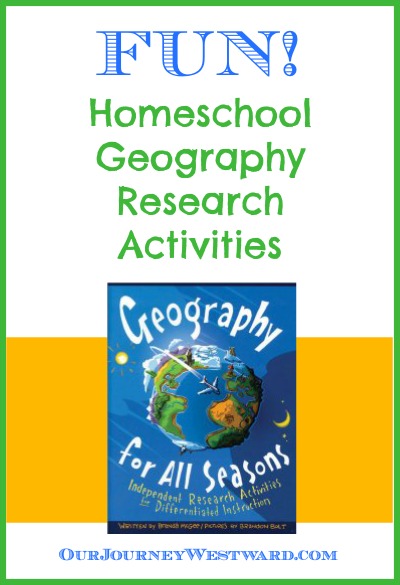 (This post contains affiliate links.)
I'm a fan of research-based learning.
This is learning that requires action from my children – not just pulling up rote facts or answering simple questions.  In research-based learning, my children must dig deeper to determine answers.  It forces independence and competence in knowing how to learn.
While it's not difficult to design research-based assignments, it can end up near the bottom of my long homeschooling to-do list.  I am so, so happy to introduce you to a new-to-me book that supplies ready-to-go, research-based geography lessons!
Geography for All Seasons by Brenda McGee is one of the books I requested as a brand ambassador for Prufrock Press.  I really didn't expect it to be much more than a simple workbook with simple, seasonal-themed worksheets.  I. was. wrong.
Homeschool Geography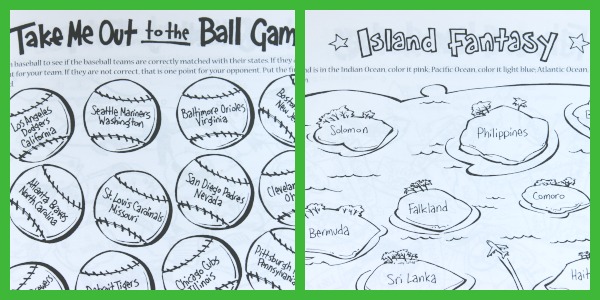 The 40 lessons are seasonal and they are worksheets, but they are anything but typical workbook pages.  They are little research projects on a page.  Ten motivating geography projects per season allow you to assign approximately one lesson per week during your school year.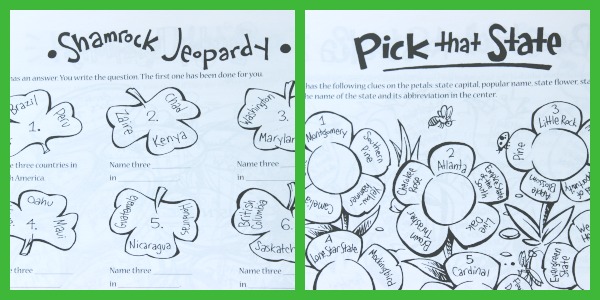 The lessons, geared toward 2nd-8th graders, require some sort of research – internet, atlas, encyclopedia – in order to complete.  In other words, your child likely won't already know any of the answers because the U.S. and World Geography expectations are approached from unique angles.
For instance, "Which fact about Asia is true?  Color the correct facts."  Once the research is completed, the answers are noted on the worksheets.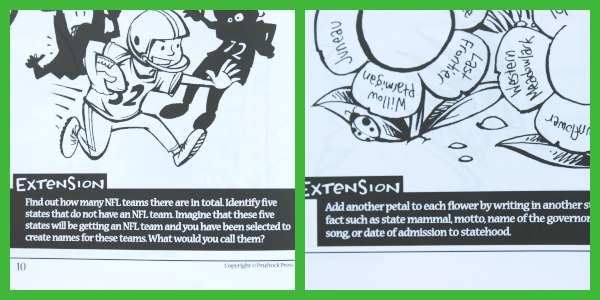 Extension ideas that promote further learning and/or further synthesizing of information are included with each lesson.  These extensions take the higher order thinking skills required in the lesson and take them one or two notches further.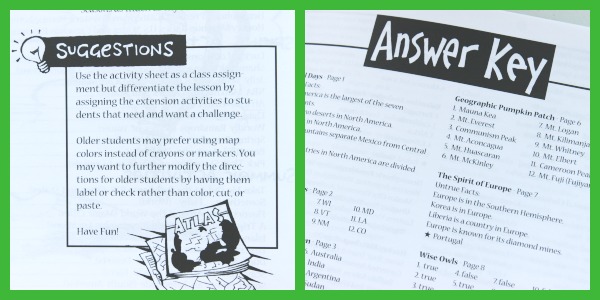 Don't worry, mom gets clear directions for modifying assignments to meet student needs and an all-important answer key!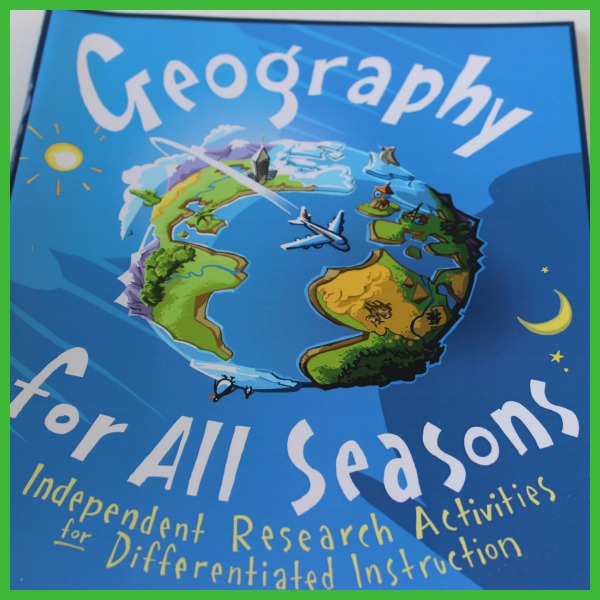 I've always enjoyed teaching geography in creative ways – and now I have a new twist on the creativity that I'm LOVING in Geography for All Seasons!

More Creative Geography Ideas You'll Love
Geography Living Literature List
Games for Teaching U.S. and World Geography
World Geography Projects (Research & Project-Based Learning)
U.S. Geography Projects (Research & Project-Based Learning)