Christmas Spices Nature Study for Kids
Christmas spices nature study can be a fun addition to December funschooling in your homeschool this season! There are certain spices that stand out in traditional Christmas recipes and we'll learn about them all.
Do you have a favorite Christmas dish or treat that uses warm cinnamon, cloves, ginger, or nutmeg spices? In our family, we like several spicy recipes, but snickerdoodle cookies rise to the top of our holiday list. However, gooey homemade cinnamon rolls and gingerbread men come in as favorites right behind snickerdoodles.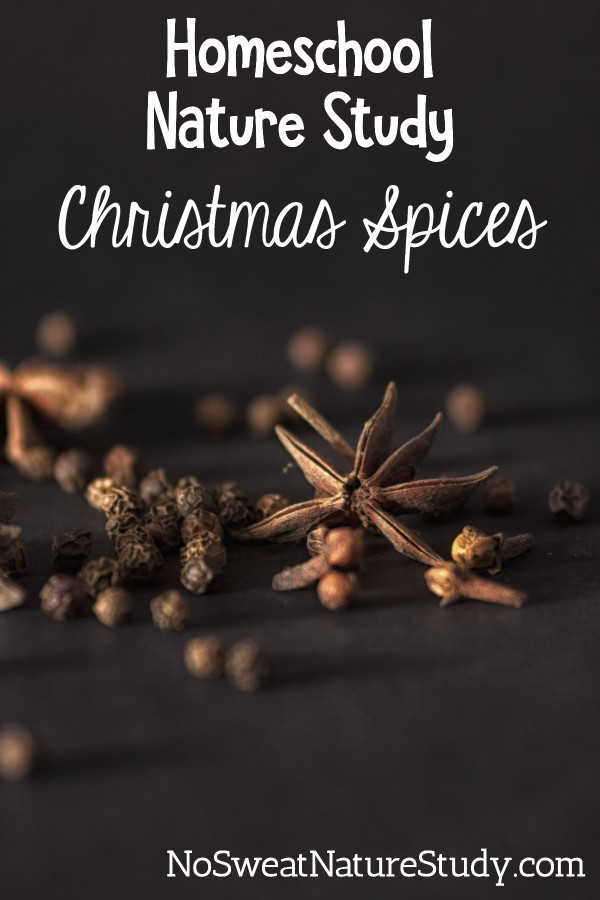 This post contains affiliate links.
Christmas Spices Nature Study
I especially love this week's topic because it allows us to use our senses of smell and taste during nature study observation. It's not unusual to smell things in nature, but quite often, we tend to use our senses of sight and touch way more often. Rarely do we get the green light to taste nature discoveries, but this time it's highly encouraged!
As you listen to the podcast episode, you'll learn why cinnamon, cloves, ginger, and nutmeg are considered to be the go-to spices for so many Christmas recipes. The answer comes as an interesting mini-history lesson with a splash of geography! I know you won't be at all surprised to know that a good history story is behind the reason for the spicy season.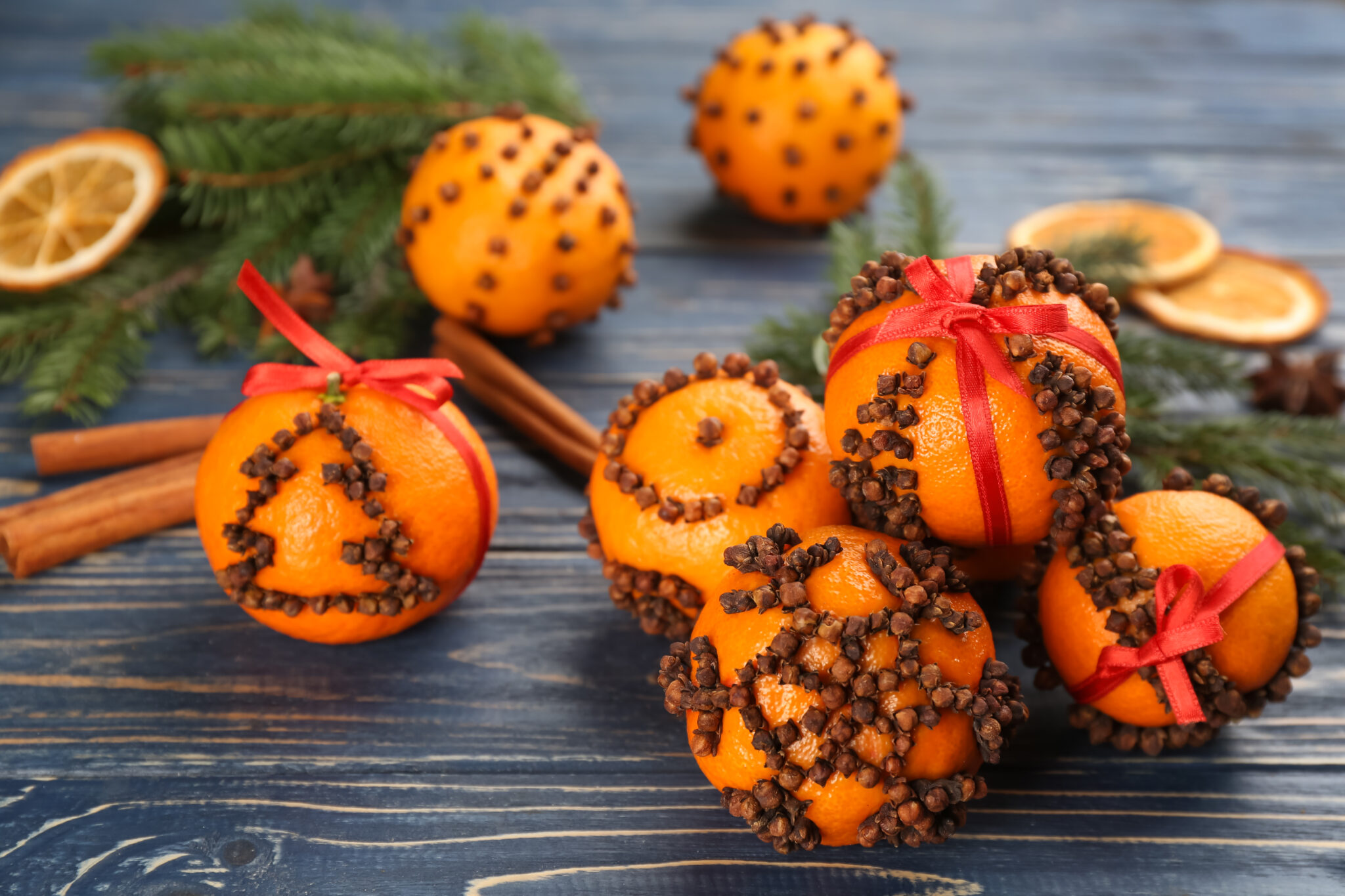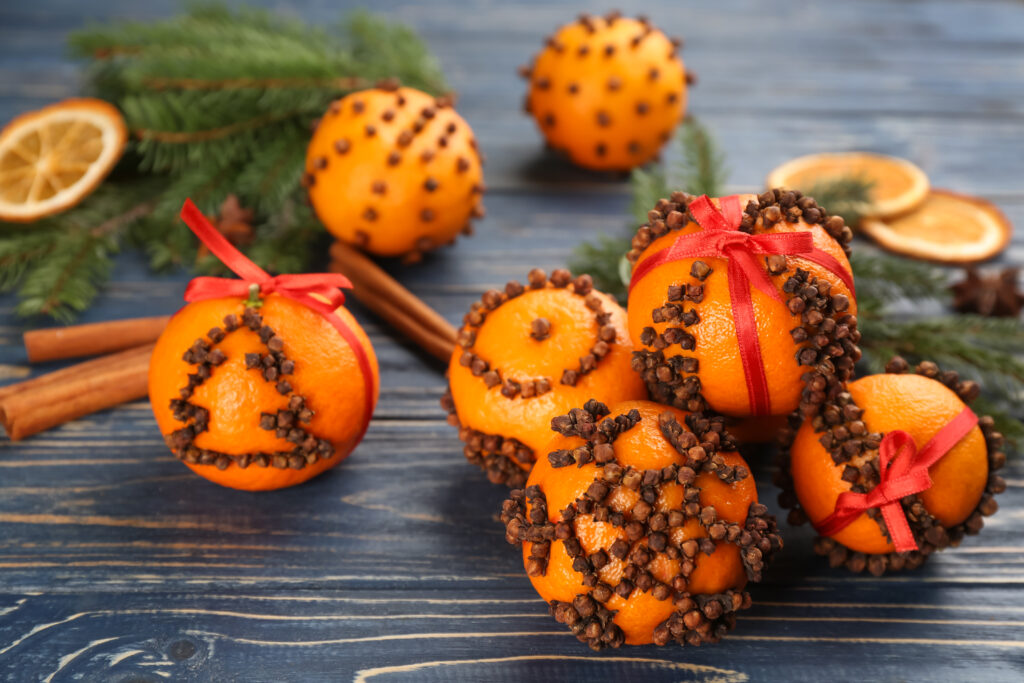 Christmas Spices Nature Walk Challenge
Within the podcast, you'll be challenged to create at least one recipe that includes one or all of the traditional Christmas spices. It will be helpful for you to have the following ground spices on hand. (Feel free to have whole spices on hand, too, for better nature study observations and potential crafting.)
cinnamon
cloves
ginger
nutmeg
Christmas Spices Video Class
In the companion video class about spices, there is so much more to learn! Take Christmas funschooling to a deeper level with a serious science lesson as you look at the differences between herbs and spices and learn more about the actual spicy plants. Expect history and geography connections to continue, too, especially as you discover where each plant grows natively and how it's processed.
Observation and nature journaling skills will focus on whole spices, which are much different than the spices we see in spice shakers. It will be fun to learn important details about each spice historically and how they are used today for everything from traditional Christmas recipes to crafts and even natural remedies.
The video class is appropriate for multiple ages from 1st-8th grades to enjoy together. Access to the live or recorded class is available in the No Sweat Nature Study membership. During this gift-giving time of year, you can certainly suggest that grandparents or aunts and uncles give a gift that keeps on giving all year long. They can buy gift certificates for you to use toward quarterly or yearly membership levels.

Nature Walk Curriculum
For more Christmas-themed nature study, consider a unique view of Advent in Nature Study Through the Holidays. It offers weekly Advent themes to help you focus the hearts and minds of your family on Biblical Christmas celebrations.
Learning about conifers is a fun way to enjoy Christmas tree nature study. However, any time of the year is just fine for studying these amazing evergreens! Constant Conifers will help you do just that through creative nature walks and plenty of indoor lesson ideas, too.
If it's snowy where you live, an in-depth study of cold weather precipitation can be chilly, but fun! In Snow and Ice, there are creative opportunities to get outdoors for nature study and (better yet) plenty of ideas to continue learning indoors through hands-on activities, experiments, model-making, and kid-friendly research projects.
Links and Resources
This list is more unusual than my regular suggestions for field guides and supplies for outdoor explorations. You will find that it's much yummier, though!
Please leave a rating or a review on your podcast app! It helps the podcast to show up for more people…which means more families can enjoy science through the wonderful lens of nature study! Thank you!
Would you like to record a voicemail to answer this season's nature study question?
At the end of each No Sweat Nature Study Podcast episode, Mrs. Cindy includes messages from a few of her friends. You have the opportunity to record a message that she might use on an upcoming episode!
All children must have their parent's permission before leaving a recording. Parents are welcome to record an answer, too!
Each season, there will be a different question to answer. You can see this season's question below. Think about your answer first and then follow these simple directions:
Click the button that says "start recording".
Tell me your first name. (If you want to tell your age and/or where you live, feel free to do that, too.)
You will have 60 seconds to answer the question, but try to be concise.
Push the play button to listen to your recording before sending it to be sure it is recorded properly. If not, simply record it again.