Okay, I have to admit up front that Christian Kids Explore Chemistry
is getting tough for this ol' momma who realized early on that she was never meant to be a chemist in life. Seriously, what I'm teaching the kids now are things I learned in high school! Lucky for me, the book is walking us through each of the concepts slowly and in fairly kid-friendly terms. Unfortunately, though, I'm finding that I'd really appreciate an answer key for the daily lessons now.
Chemical Reaction – Acid on Copper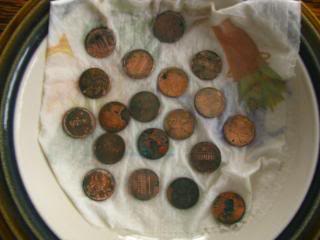 Reversing the Chemical Reaction of Acid on Copper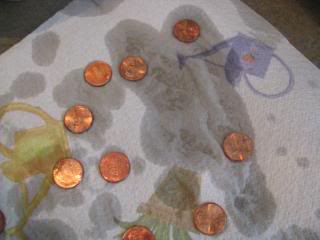 Mahayla is doing well. She will have a great base of understanding when high school chemistry rolls around. Caleb, is doing well, too, for a third grader. Unfortunately, though, much of the content is now making his eyes glaze over. On the positive side, he's still very much up for the experiments.
Chemical Reaction – Acid on Calcium Carbonate
Before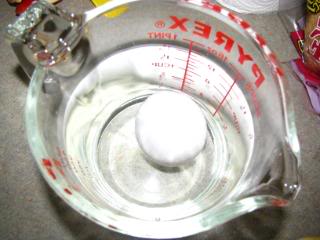 After