It got into the upper 50's last week. Just a few days before we had been hovering around 0, so the upper 50's was truly a heat wave! We took advantage of the warmth and headed out for a wonderful wintery walk. I say wintery because there were still icy signs all over the place. We had a blast exploring!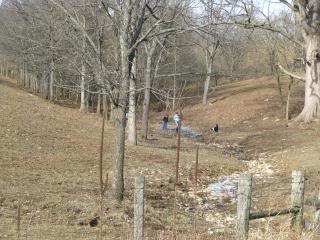 By far, the neatest find was this spring that continued to flow underneath a sheet of melting ice.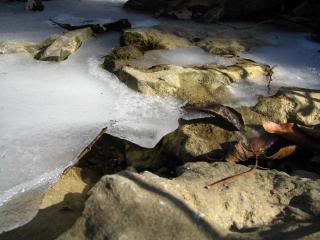 I SO wish this picture showed the beauty of the ice crystals and the way the ice was revealing the leaves bit by bit.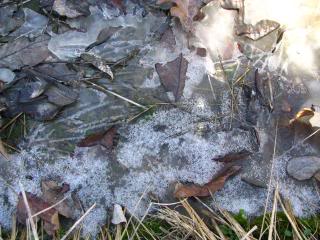 We couldn't agree on who might have made these tracks, but it was obvious a small critter had walked the creek bed before us!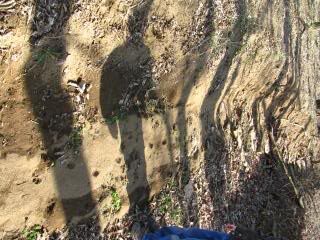 Little did I know only a few days after the pictures above were taken, we'd be in for quite a winter reminder again. Here are some pictures from the last couple of days. The children, of course, loved every minute outside. I, however, enjoyed taking pictures from the front and back porches!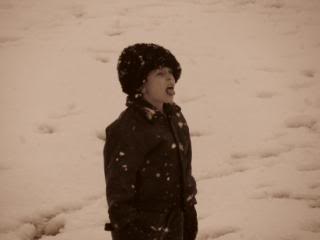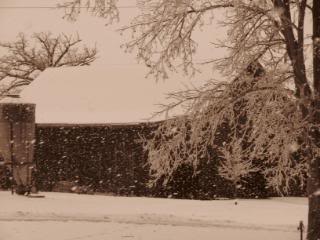 Don't waste a minute of winter nature study!