Why Love Nature Study? Oh, So Many Reasons!
Welcome to Day 7 of the 10 Days of Homeschooling blog hop! You can find the previous posts on my Charlotte Mason Series here.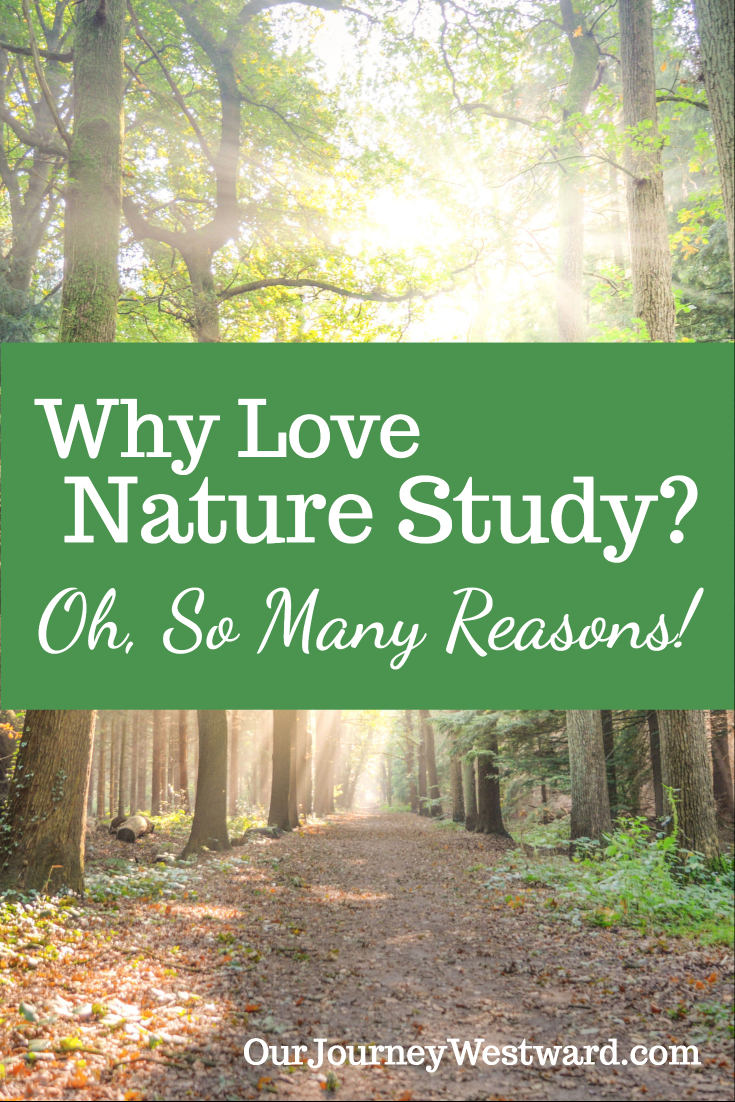 Why Love Nature Study?
I've been so excited to write about nature study because it's become such a rich, exciting time of learning for our family! I've been a nature lover from the time I was a child, but had no idea how much something as fun as nature study could reach so deeply into every single realm of science. Nor did I realize that God would reveal Himself to my family in such a powerful way as we find Him during nature walks.
Can you tell I'm pretty passionate about nature study? Early on, I used to be a CM homeschooler who added nature study to the schedule when and if we had time. It was an extra, a luxury of sorts, that came after the "real" lessons. Several years ago, I challenged myself to incorporate nature study weekly since it was such an important part of a Charlotte Mason education. Boy, was I surprised to find our scheduled afternoon of nature study became the most anticipated activity of the week!
Kids love to get outside. They need to get outside. Fresh air, sunshine and exercise keep us healthy and happy. Something about a lesson outdoors just sparks the interest of my children in a way that no other lesson can. For my rambunctious son, I'm sure he appreciates being able to run, jump and climb without being told to "sit down and get busy!"
Enough rambling. Below is an introduction to nature study that I've included in several workshops I've taught and a few of my NaturExplorers publications. It's lengthy, but explains nature study more concisely than my rambling!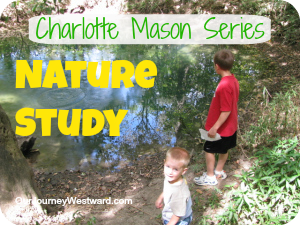 Why Everyone Should Study Nature
God teaches us through nature and helps us to grow closer to Him.
It involves most of the sciences and opens the door to other academic areas.
It stimulates excitement about learning, curiosity, discrimination/comparison skills, memorization, research and more.
It allows for family time, fresh air, sunshine and exercise.
"For since the creation of the world God's invisible qualities – His eternal power and divine nature – have been clearly seen, being understood from what has been made, so that men are without excuse." Romans 1:20

"The heavens declare the glory of God; the skies proclaim the work of His hands. Day after day they pour forth speech; night after night they display knowledge. There is no speech or language where their voice is not heard." Psalm 19:1-3

"But ask the animals, and they will teach you, or the birds of the air, and they will tell you; or speak to the earth, and it will teach you, or let the fish of the sea inform you. Which of all these does not know that the hand of the LORD has done this?" Job 12:7-9

And about the wisest man to ever live, King Solomon – "He described plant life, from the cedar of Lebanon to the hyssop that grows out of walls. He also taught about animals and birds, reptiles and fish." 1 Kings 4:33
"Let them once get in touch with Nature, and a habit it formed which will be a source of delight through life. We were all meant to be naturalists, each in his degree, and it is inexcusable to live in a world so full of the marvels of plant and animal life and to care for none of these things." – Charlotte Mason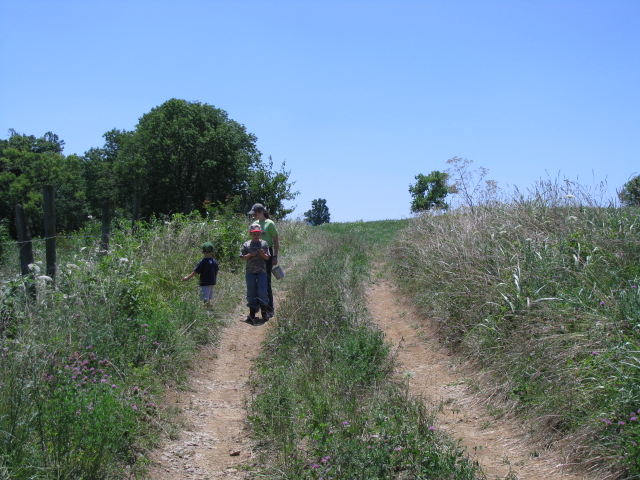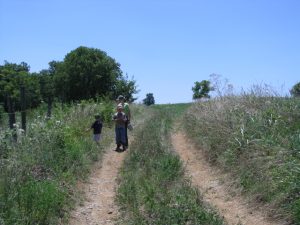 How To Study Nature CM Style

Time spent outdoors should include a small bit of purposeful, prompted time by mom or dad, "Go find out about that rock wall."
a. Charlotte Mason calls this "educational sight-seeing" when children develop a keen sense of observation to be able to come back and describe what they saw. (It's similar to narration.)
b. Some children need further prompting in order to learn this skill. "What's growing on the rock wall? Does the growth remind you of anything you've seen before?"
c. The questioning should be very relaxed and gentle. It shouldn't be turned into a "lesson", nor should it be regurgitated later for another parent.
The parent should be genuinely excited to learn about the child's observations.
The parent should refrain from talking too much.
Regular written documentation is encouraged in the form of a diary, drawings, notes, pressings, calendars and more.
Describing and/or noting correct names and parts should be encouraged, within reason considering the child's age.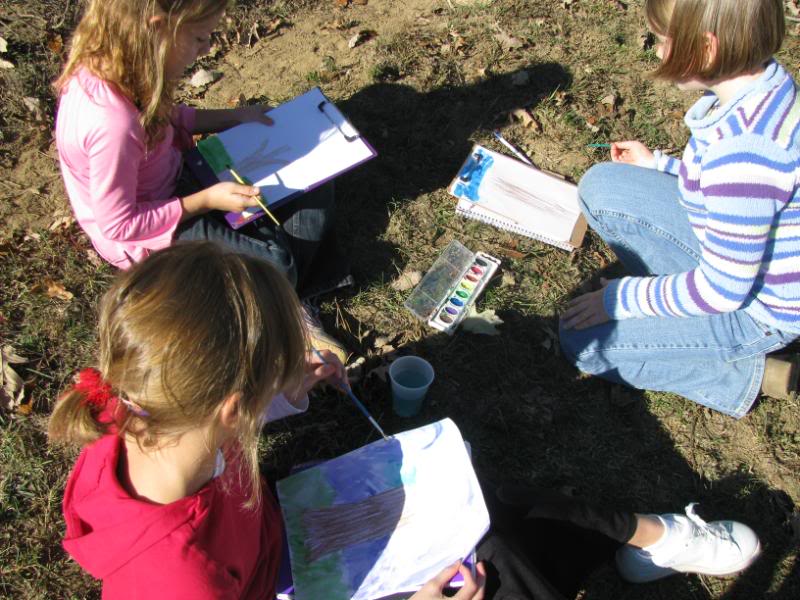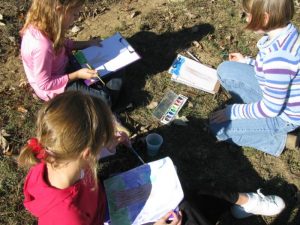 Creative and Practical Ways To Study Nature
My overall philosophy when asked how to study nature is, "Any way you like!" or "Whatever works for your children!" The most important thing, in my opinion, is that your children are immersed in and overjoyed with God's creation. This is why the NaturExplorers studies I co-write offer so many ideas. Some children love to draw and document in journals, others enjoy scavenger hunts, and still others enjoy on the spot experiments and observations.
A few ideas for varied walks include:
Simple walks with no planned purpose in mind. Take along a blank nature notebook and sketch or write about whatever strikes a fancy.
Walks with a purpose in mind. Take along specific field guides, notebooking pages or nature bag materials that will enhance the learning about the particular topic.
Nature projects are walks that go a step further to include experiments, comparisons, collections, maps, graphs, writing, storytelling, art, crafting, planting, etc.
Seasonal unit studies allow you to take one nature topic and focus on various aspects about it over the course of a month, a season or longer.
"For the evil is, that children get their knowledge of natural history, like all their knowledge, at second hand. They are so sated with wonders, that nothing surprises them; and they are so little used to see for themselves, that nothing interests them. The cure for this blasé condition is, to let them alone for a bit, and then begin on new lines. Poor children, it is no fault of theirs if they are not as they were meant to be––curious eager little souls, all agog to explore so much of this wonderful world as they can get at, as quite their first business in life." – Charlotte Mason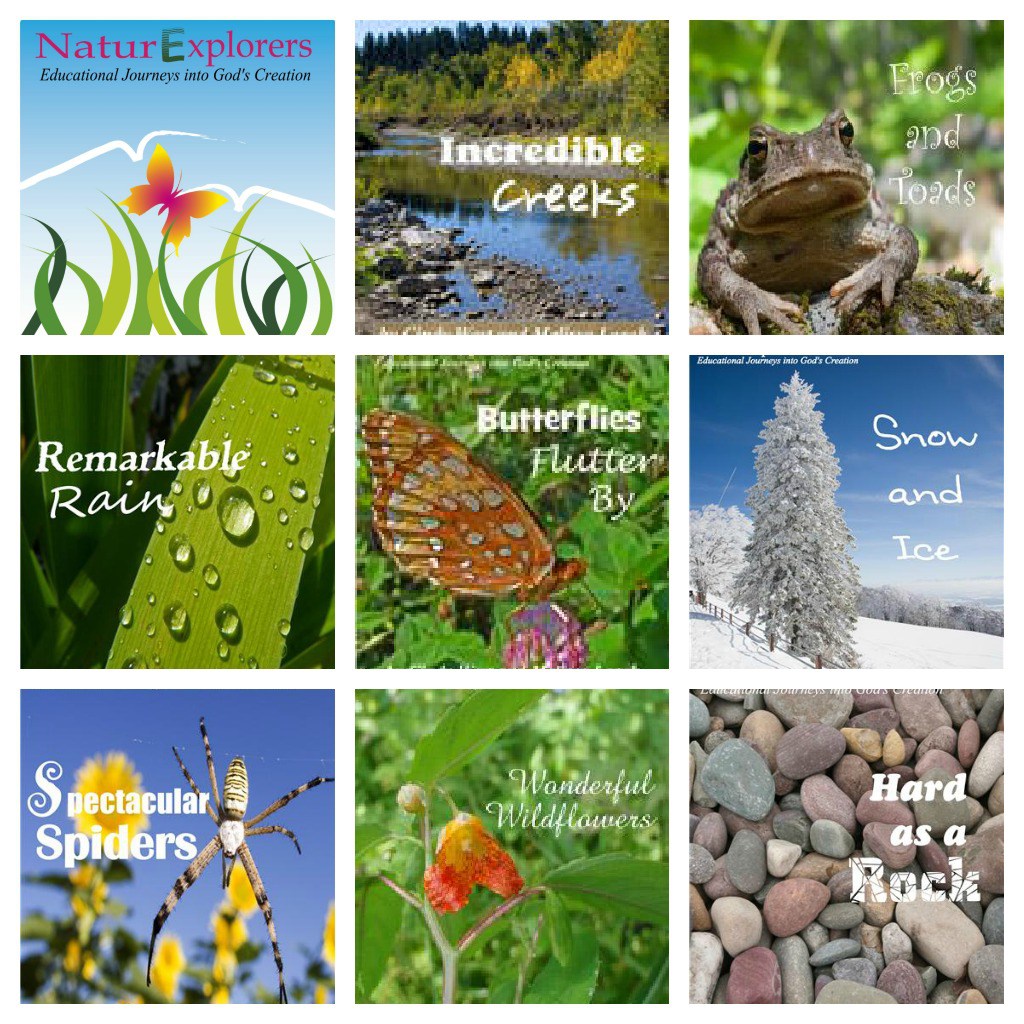 I would love for you to check out the NaturExplorers studies. We have 19 different topics available! Join our Facebook page to keep up-to-date on specials and giveaways.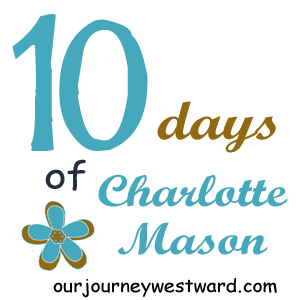 Also, please come back tomorrow as we discuss Handicrafts and Life Skills!
Check These Out, Too!