Charlotte Mason Narration: A Video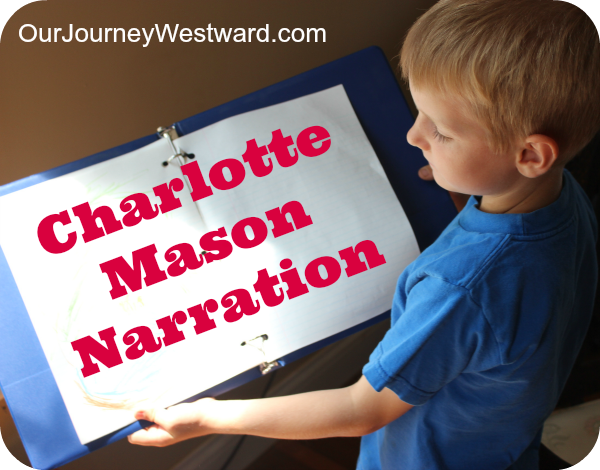 (This post contains affiliate links.)
Charlotte Mason Narration – Easy Peasy
I've admitted before that narration was one of my weaker Charlotte Mason passions with my older two kiddos.  I'm working on it, though, and Eli's success is making me wish I would have been much better at it with the big kids.  Not that we never did it, I just see the consistency of narration taking Eli leaps and bounds further in language arts development at a comparative age.
First, let me show you a short video of his latest narration.
This was "The Shepherd and the Wolf" from Aesop's Fables for Children by Milo Winter
.
What does he do well?
Considering Eli is only six and has been doing narration only about six months (with summer break mixed in), he is doing several things well.
He's remembering LOTS of details.
He's using vocabulary from the story that he doesn't use in everyday language.
He keeps the story line in order, for the most part – beginning, middle, end and even the moral.
He's using some inflection in his voice – note that mom needs to use inflection for the child to use it.
He's learning to narrate without tons of "ums", "ands", etc.
What can he improve on?
At six, I'm not being a stickler about everything just yet.  Although, as I see bad habits, I'll work on them a little at a time.  All these will come together with time and practice.
He fidgets – see the balloon?
He doesn't look at his audience.  In his defense, you can see his little mind working to remember the story details.
He isn't annunciating his words well.
He could remember even more details.
Where to Start with Charlotte Mason Narration
No matter the age of the child, I love to start narration with Aesop's Fables for Children.  This book is a large treasury with enough depth to make the fables interesting, but simplistic language to make them understandable.  Not to mention, the fables are written in small enough chunks to make them perfect for beginning narration.
I prefer to start with Aesop vs. poetry or other things because my goal in narration (especially in the beginning) is to teach flow and order.  It's tough for new writers to understand a good story has a beginning, middle and end – and flows nicely from one to the other.  Starting narration with short stories that encompass these characteristics builds these important writing traits right into a child's normalcy.  In other words, by the time they begin writing, it's not unusual to innately understand how to write well.
What if My Child Isn't Six?
I encourage parents of older children – and those who have writing and/or comprehension issues – to start with Aesop's Fables
, too.  In fact, my older son made great strides a few years ago when I stepped back into narration with Aesop to improve his reading comprehension, and the writing skills of order, flow and adding details.
Want More CM? I Bet You'll Enjoy These!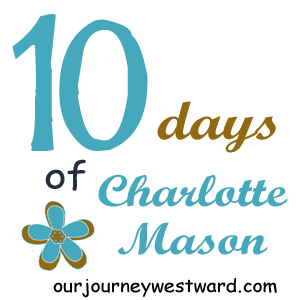 My 10 Days of Charlotte Mason series teaches various aspects of a CM homeschool education.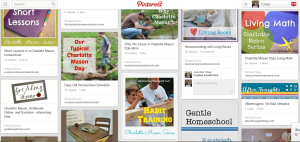 My Charlotte Mason Pinterest board is full of CM specific pins.  There are many other boards I have for CM style education – like artist study, poetry study and living math.
How has narration worked for your children?