I love Discovering Great Artists!  I've used it in our home and in a co-op art class.  This lesson came from the book.
Albrecht Durer did paintings, watercolors, drawing and woodcuts.  We tried our hand at woodblock printing, which was one of Durer's specialties.  You take wood blocks and hammer metal objects into the wood to make impressions.  Then you use brayers to roll ink over the blocks to make prints.  One of Durer's famous pieces of art using this technique is called "Rhinoscerous".  Our works of wood printing aren't quite to Durer's level yet!  🙂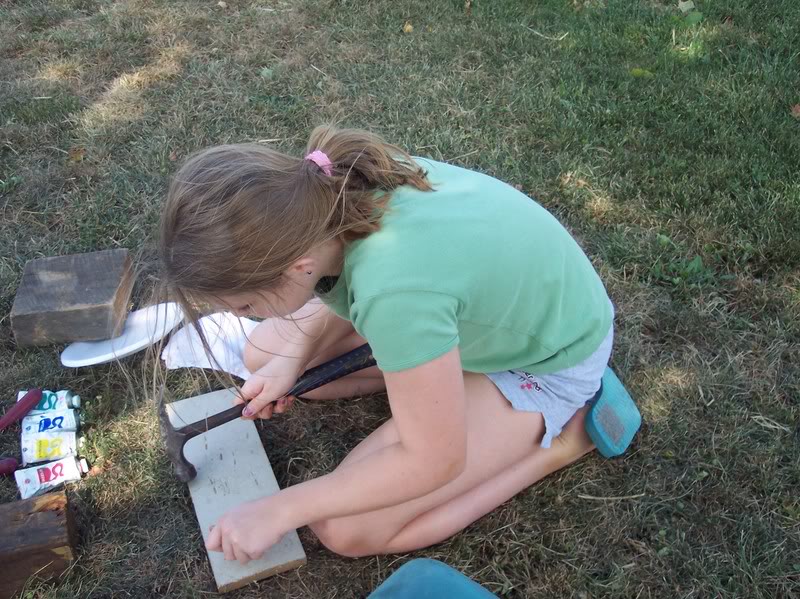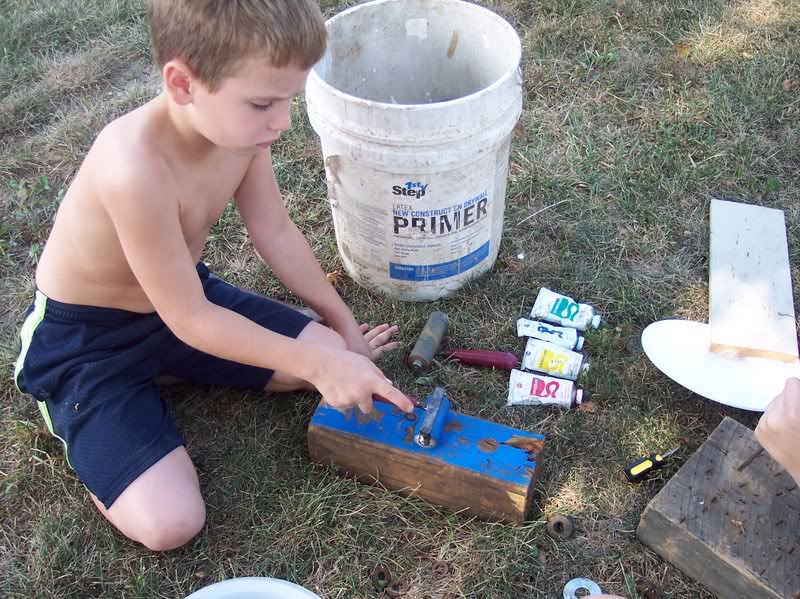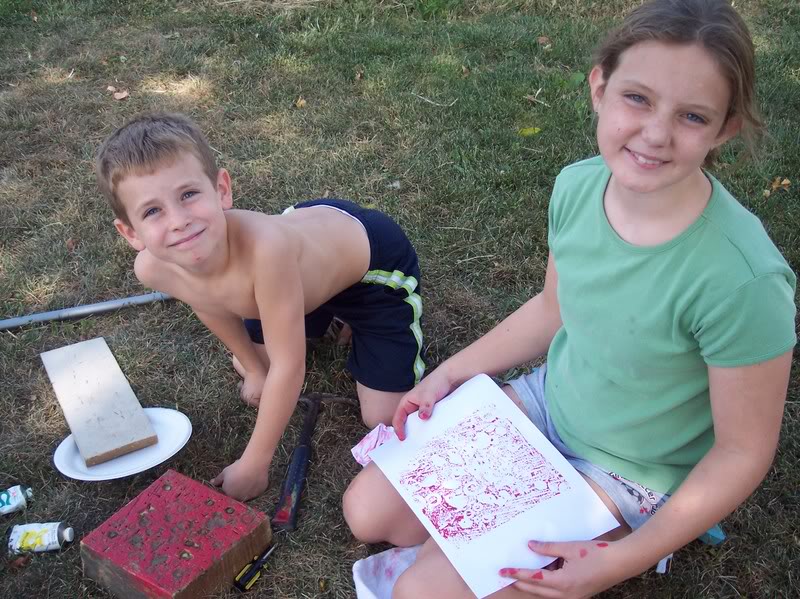 For the rest of the month, a printing center will be out in the schoolroom.    I've included a book with a bio about Durer, sponges, rubber stamps, foam for creating their own stamps, various other objects to print with – cars, leaves, forks, tooth brushes – and paint.