Why is it that you usually feel dirtier after showering at a hotel than you did before you showered? Why is it that once the baby finally falls asleep in his carseat, somebody else in the car decides they have to use the bathroom and can't possibly hold it – thus waking up the baby with all the commotion of stopping. Why is it that a seven hour trip seems like a 15 hour trip with a baby?
Thank the Lord, and my husband, that we decided not to go to Jamestown this year. That would have been a 10-12 hour trip. I can't imagine Eli on such a long trip. I was only partially grumpy from the seven hour trip. I'm sure I would've been fully grumpy if we had traveled any longer. 😉
In spite of a grumpy baby and momma, we had a lovely time in Saugatuck, Michigan! Our hotel was nestled in between Lake Michigan and the Kalamazoo River. The views were spectacular! We practically had the beach to ourselves! And we found plenty of kid-friendly things to keep us busy when the temperatures kept us off the beach.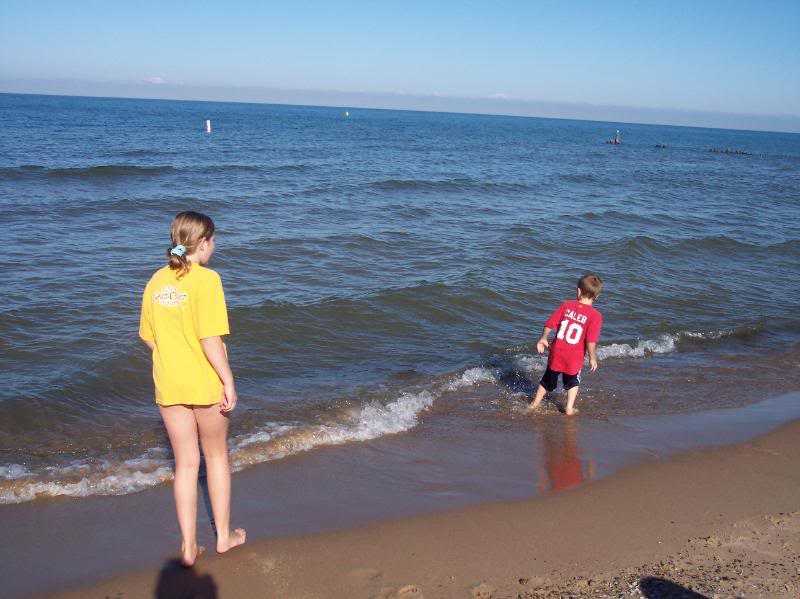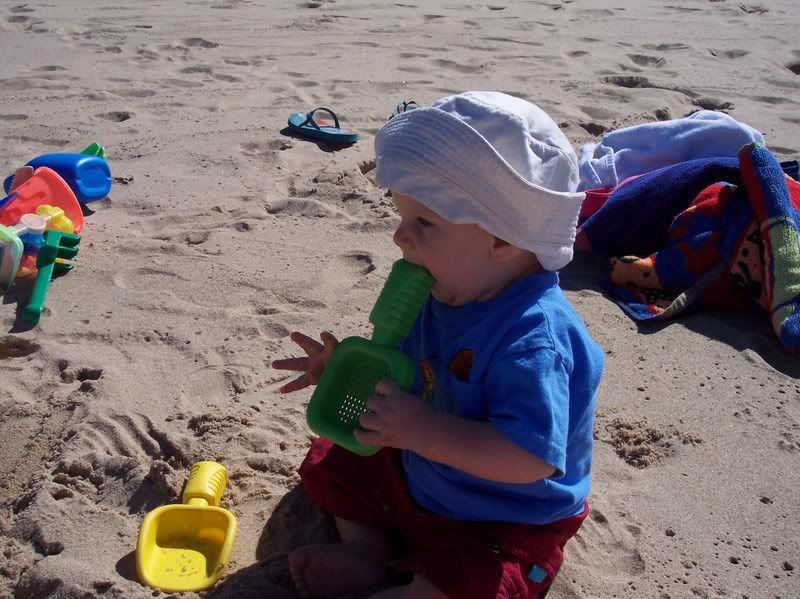 Wednesday turned into our Dutch education day when we traveled a few miles up the road to Holland. Yep, that's the same place that sends you a tulip bulb catalog. We stopped in a bulb outlet – oh, the variety of tulip bulbs was amazing! We enjoyed a Delft pottery factory, a wooden shoe factory, and a wonderful farmers market. The highlight of our day was a Dutch village complete with an authentic, working windmill from the Netherlands.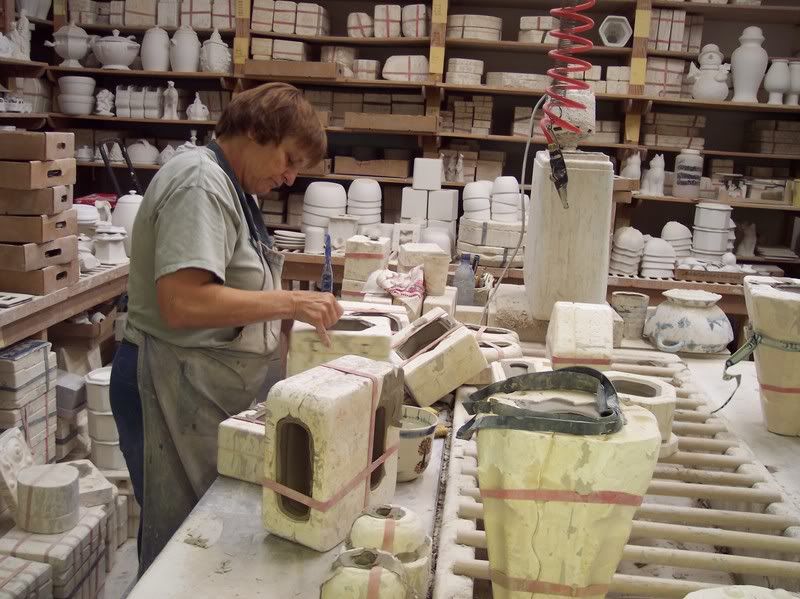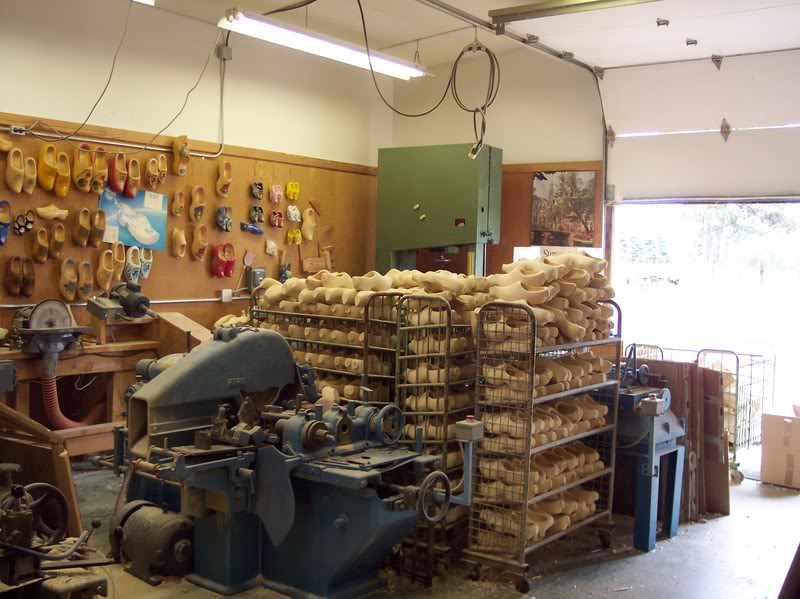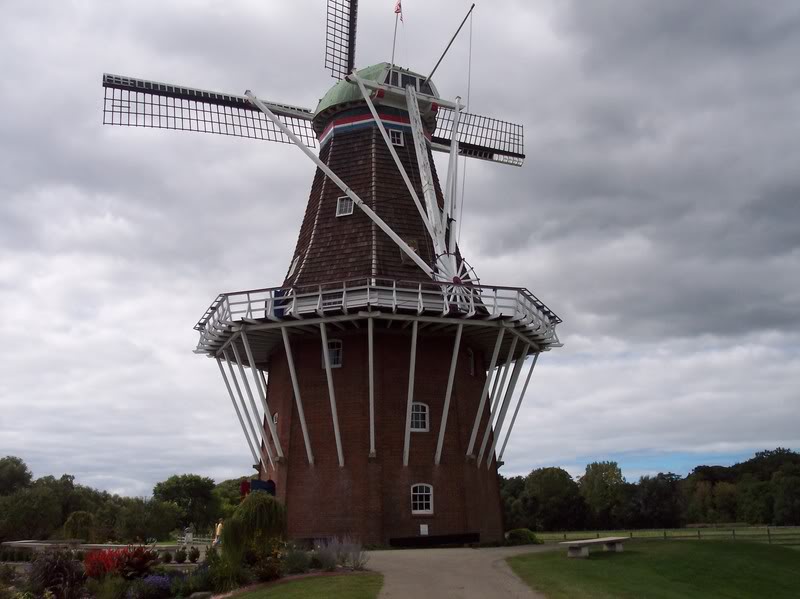 Some other highlights of our time in Michigan included dinner and fresh pies at an apple orchard, a hike up Mt. Baldhead (a sand dune), and a dune buggy historical tour of the dunes that have buried Singapore (a booming lumber town 100+ years ago.) The pictures below are proof that I walked straight uphill 282 steps to the top of Mt. Baldhead and lived to tell about it (that's 17 flights of stairs!!), and the dune buggy that toured the other sand dunes.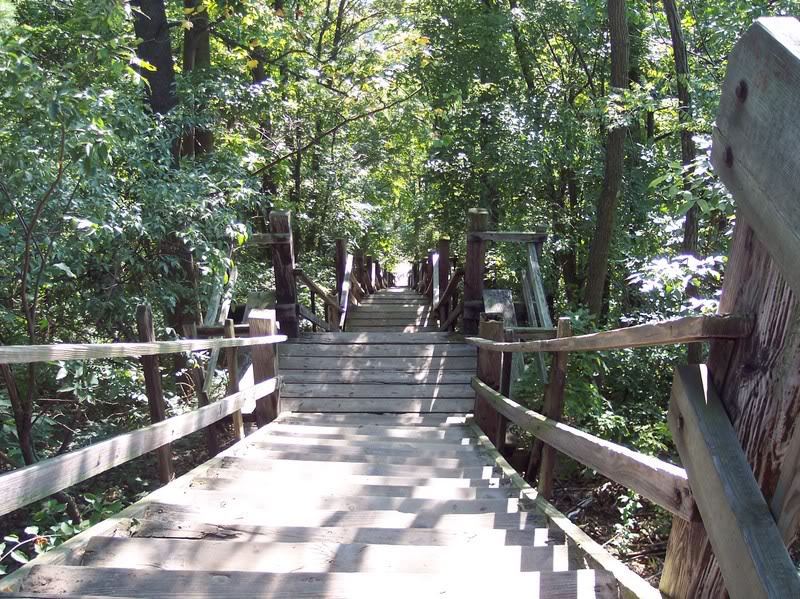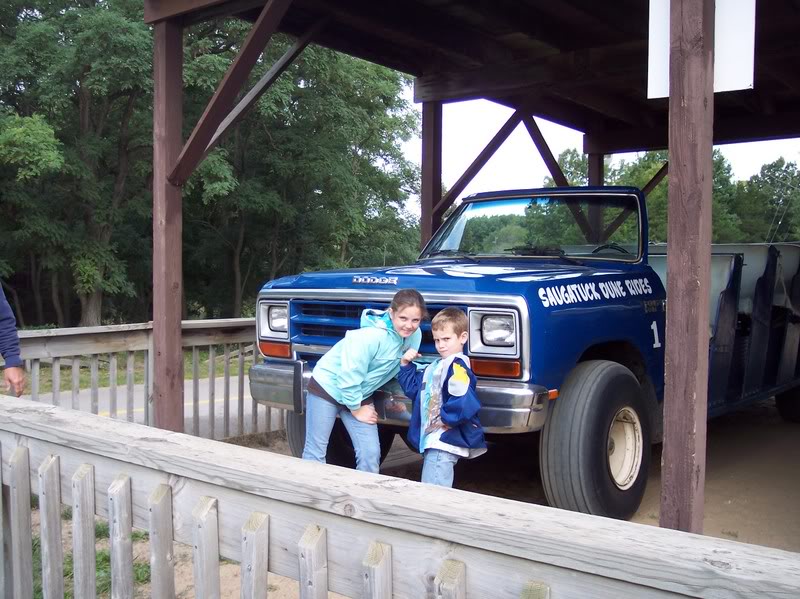 On our way home through Indiana, we stopped in Napanee, an Amish community. There, we visited Amish Acres for a tour and films about Amish life, plus lots of shopping. There was supposedly a wonderful restaurant there, too, but we decided to head on down the road – much to my husband's dismay. The kids hadn't gotten to swim much in Michigan, so we promised to find a hotel with an indoor pool for the night. They wouldn't let him forget that it was time to find a pool. 🙂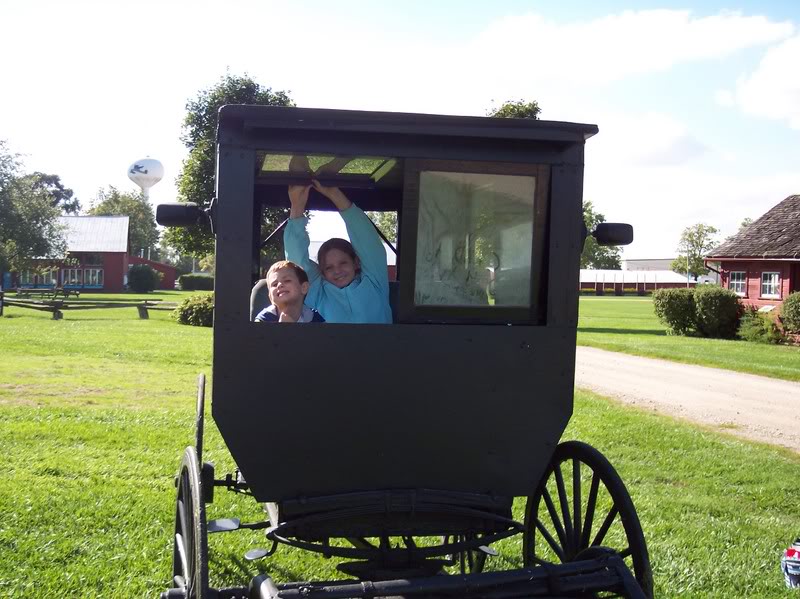 The final day, we stopped in Peru, Indiana at the Grissom Air Museum. It was, surprisingly, a fun stop – especially for the kids. Caleb said he was "famous" because he touched every war plane on the field. Steve is a history buff, so he had fun telling stories about each plane and how it was used.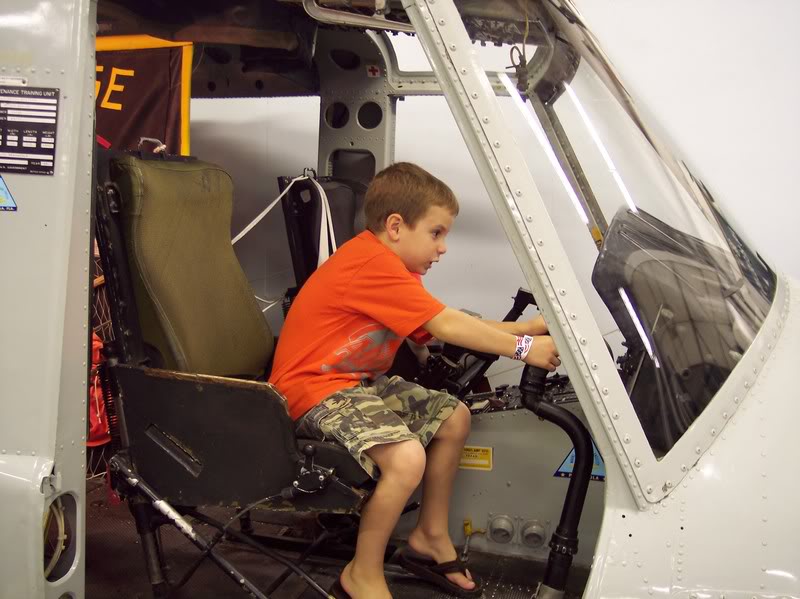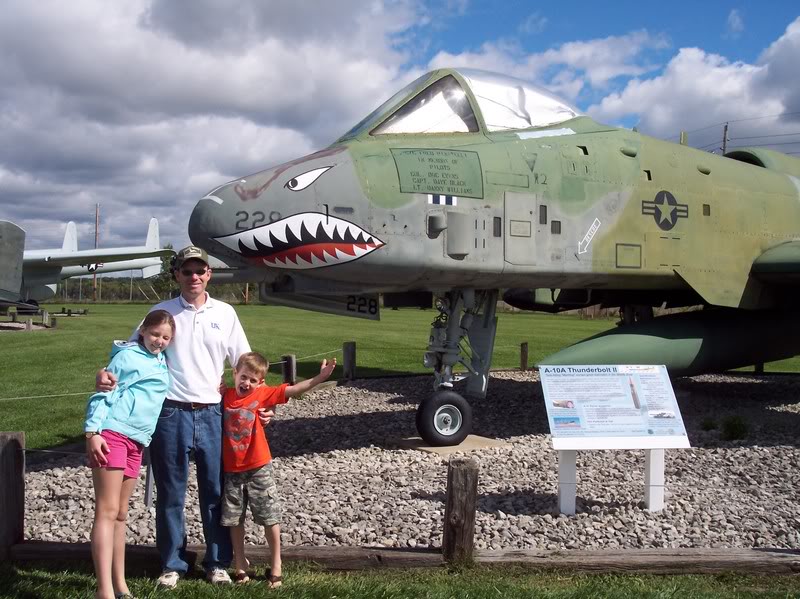 Like the title says, though – it's good to be home. Traveling with a baby, keeping him off the dirty floors, watching for safety hazards, messing with his eating and napping schedules, etc – doesn't make for a relaxing vacation for momma. But, the memories we created are worth all the hassles!