The American Revolution is such an exciting and inspiring time in our country's amazing history!  As always, we learned so much through our literature-based, project-based unit study.
My children were in 5th and 2nd grades during this four+ week study.
American Revolution Resources
DK Eyewitness Books: American Revolution
Revolutionary War Days: Discover the Past with Exciting Projects, Games, Activities, and Recipes
The American Revolution for Kids: A History with 21 Activities (For Kids series)
American Revolution (Hands-On History)
Liberty's Kids – The Complete Series
Living Literature
We read and listened to many, many books – picture books, chapter books and books on tape. Some of our favorites were:
If You Lived At The Time Of The American Revolution
The Fourth of July Story
Yankee Doodle
Paul Revere's Ride
When Washington Crossed the Delaware: A Wintertime Story for Young Patriots
They Called Her Molly Pitcher
Katie's Trunk
George Washington
Benjamin Franklin
George Washington's Socks (Time Travel Adventures)
Ben and Me: An Astonishing Life of Benjamin Franklin by His Good Mouse Amos
The Matchlock Gun
Carry On, Mr. Bowditch
Sarah Bishop
Johnny Tremain
Below is a wonderful book my husband bought from the HSLDA table at our homeschool convention a couple of years ago. I highly recommend it!
Why America is Free: A History of the Founding of the American Republic, 1750-1800
The America's Heritage: An Adventure in Liberty curriculum had many nice lessons for things such as the Declaration of Independence, George Washington, John Hancock, the Constitution, and the Bill of Rights. I think you can order a FREE CD-ROM of the lessons by going to their site!
Final Projects
Mahayla's final project had to include an Easy File Folder Reports
biography of a notable figure from the war, some sort of presentation about a famous battle during the war, and a complete time line of important revolutionary dates.
Here's what she came up with. 🙂
A file folder biography about Molly Pitcher.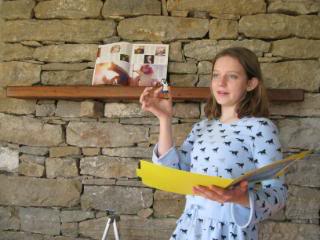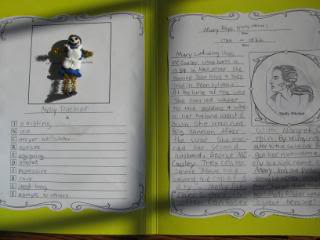 An oral report about the Battles of Lexington and Concord, complete with maps and a model of the battle.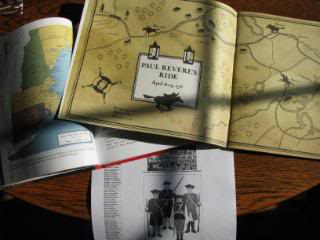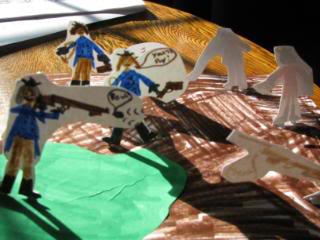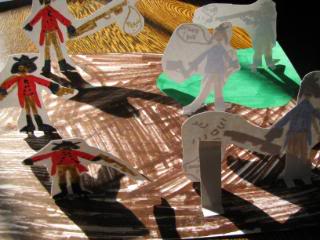 She even decided to make a little flip book of her battle.
And a time line three legal pages long!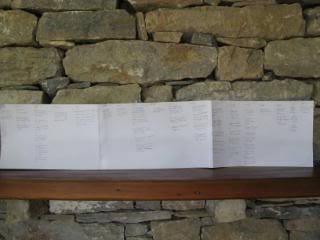 Caleb's assignment had to include a file folder biography and a presentation of a famous battle. Here's what he came up with. 🙂
A file folder biography of George Washington.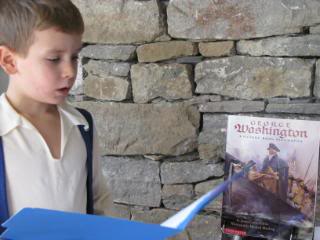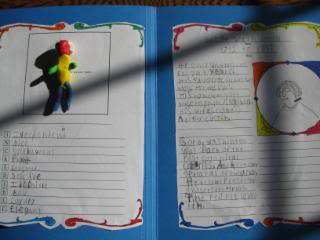 And a reenactment of George Washington and his troops crossing the Delaware River to battle the Hessian soldiers, complete with Daddy as Washington's horse!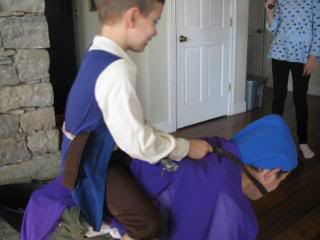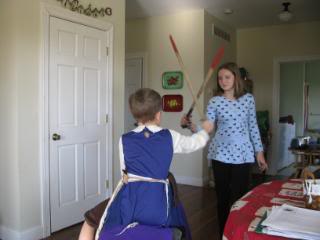 Here are two more pictures of the file folder biographies – the title page and a not-so-great close-up of the little clay figures they made.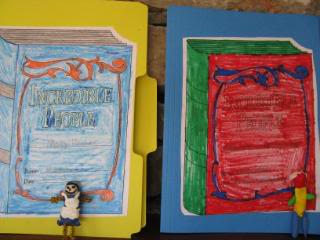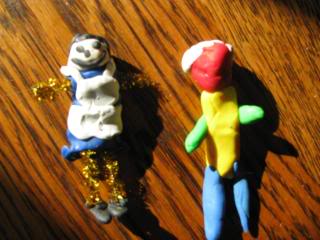 I promise, if you give your children a little guidance and a lot of freedom, you'll be amazed at the results!
For Older Children:
A History of US: The New Nation: 1789-1850 A History of US Book Four
American Heritage Series – Ten DVD Set
Other posts you may enjoy: