Not everyday is a full unit study day around here, but today was one of those days where every subject just fit perfectly into the Lewis and Clark portion of our Westward Expansion unit. (Except Bible time. I could have fit that in, too, but we're working our way through Hebrews and I didn't want to take a break.)
So what did we do? Lots!
Math/Geography/Writing: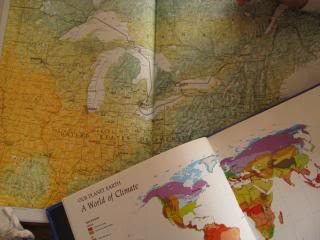 We had a lesson on latitude and longitude that included a notebooking page to tell what latitude and longitude are, as well as asking the kids to draw some simple maps with help from a couple of atlases we have around the house. I also had them find some places in the atlas and decide their location. Then I asked them a few questions to determine how far a person would have to travel from one place to another using only the latitude and longitude markings.
Math/Geography/Writing: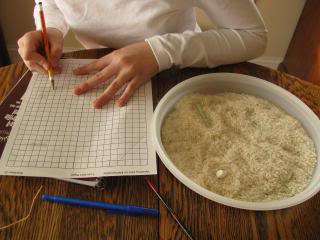 We did mini-archeological digs using rice and small objects I buried in the rice. To kick the lesson up a notch, the kids had to keep accurate records of their dig using cm grid paper. They had a ball using small paintbrushes to uncover the artifacts.
Nature(Science)/History/Geography/Writing/Handicrafts/Life Skills: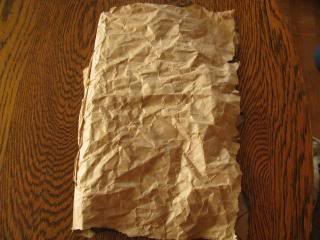 We made and completed explorer's journals similar to the journals Lewis and Clark kept on their travels. I'll do a more in depth post on these journals tomorrow, but essentially, after reading How We Crossed The West: The Adventures Of Lewis And Clark
we went on our own journey to mark a trail, discover plants and animals and map our territory. Even though it was cold, it was so much fun!
Reading/History/Keyboarding:
Caleb especially liked the Go West Across America with Lewis and Clark interactive website. And they both did some quiet reading from our selection of westward expansion themed library books.
This is the kind of rich learning day that I just love! And, surprise, surprise, no one complained once about school today!