The time has come to set out some winter learning centers. Even though the kids get outside almost everyday still, it's just too cold to stay out for long. Without friendly reminders around the house, one of my sweet children will do nothing but beg to watch the TV for hours.
So, in different places around the house, I have stashed a few small boxes and baskets of creative things for my children to do if the desire strikes. Or if I'm so sick of hearing the TV question that I demand the desire to strike.
Learning centers are the perfect opportunity for creative, independent play!
Winter Learning Center Ideas
A small sample of abstract art and oil pastels for recreating the artwork. Another small sample of abstract art, this time with chalk pastels. A few cards of architecture/machines, Sculpey clay and some "around the house" tools for recreating 3-D models. And a bag of marshmallows and toothpicks for creating…. whatever.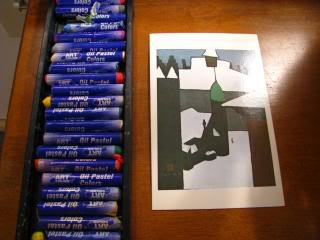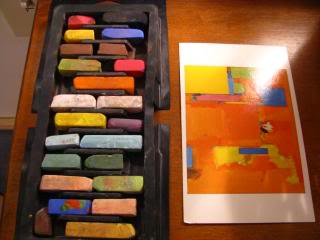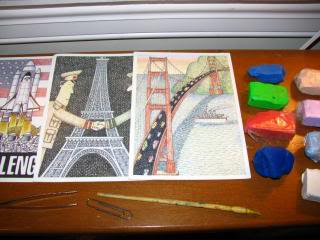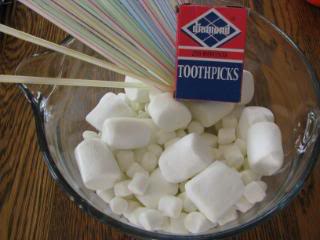 There are also math manipulatives that we don't use often during school time scattered about. Fraction circles, pattern blocks and geo boards.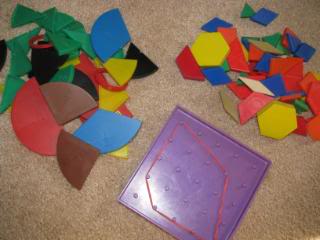 A few science kits – electricity, chemistry and magic tricks. (Thank the Lord for grandparents who buy these fun kits for gifts!)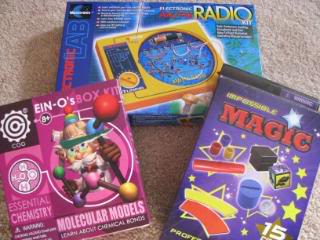 I've also been checking out more books on tape/CD for the kids to listen to as they knit or sew or clean their rooms.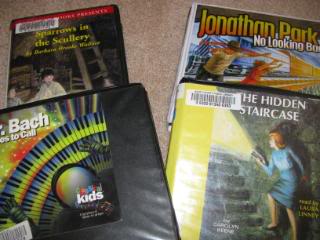 Don't get me wrong. My children don't always flock to these things. If I let them, they (well one of them) will always choose TV over the wonderful extra-fun learning activities I've so diligently and thoughtfully placed around the house. Sometimes, real boredom has to be experienced before any of these things seems inviting. 😉