Homemade Lewis and Clark Journals
Lewis and Clark kept wonderfully detailed journals as they charted unknown American territory in the early 1800's. Their journals included everything from a daily diary of events to sketches and descriptions of new plants and animals along the way to maps of the land around them.
To help my children understand the scope of what was included in the Lewis and Clark journals, we created worn leather journals from old paper bags in which I asked the kids to jot down all sorts of notes throughout one of our homeschool days.
The journals….
Take a flat section of brown paper bag and crinkle it up until it looks like worn leather when smoothed out again.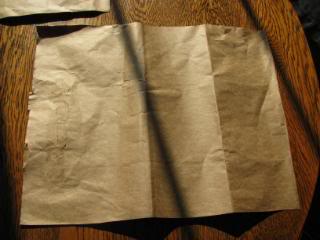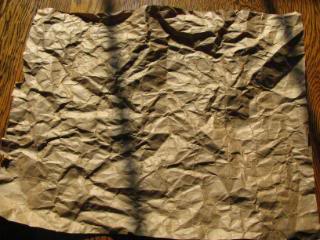 Carefully burn the edges to give the journal even more of a weathered look.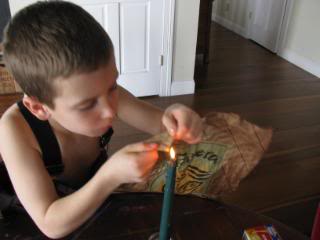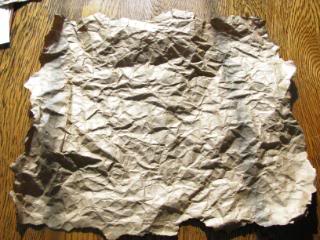 Line several sheets of white paper on top of the paper bag.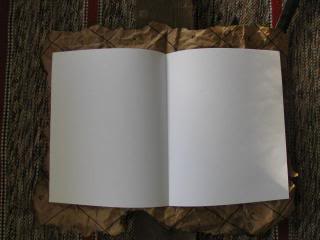 Lay the papers on top of a piece of wood. Hammer several holes all the way through the papers using a large nail and a hammer.
Use whatever string you desire (we used raffia) and whatever lacing method you desire to lace the pages together.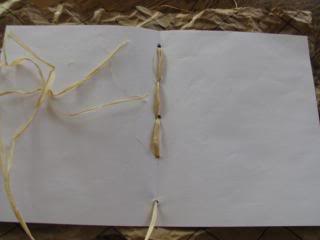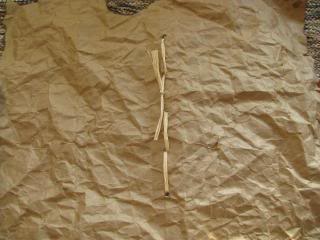 Fold the notebook in half and there you have a ready-made journal.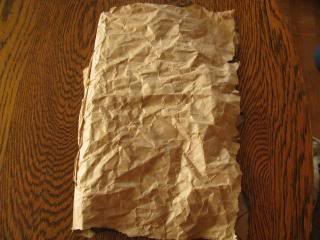 Here's what we included in the journals throughout the day…
Notes from important events throughout the day.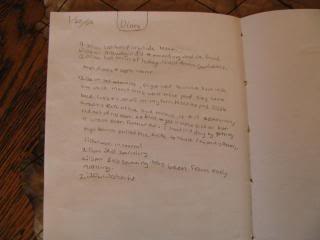 Sketches of interesting plants and animals we found on a winter nature walk. I also asked the kids to include notes to describe the plants and animals as if they'd never seen them before. If we were able to find tracks from the animals, they added sketches of those as well.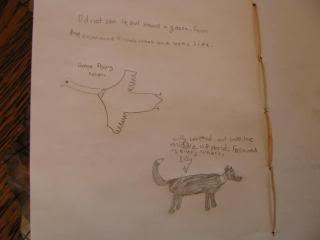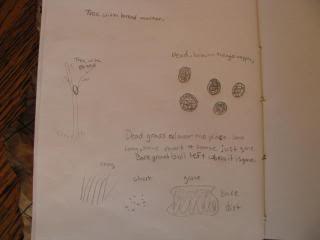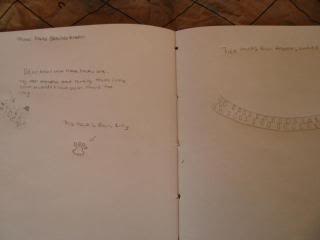 We couldn't decide who had made these little tracks, but they were one of the few finds on our cold and blustery walk.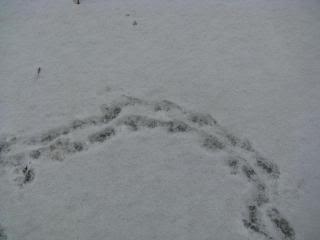 And finally, the journals included a map of the hiking area.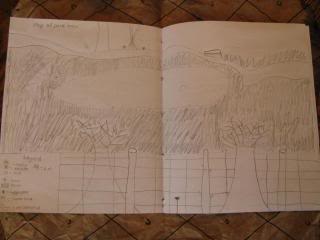 We tracked our journey into the "unknown" so we could find our way home. (This left nice little treats for the critters, too.)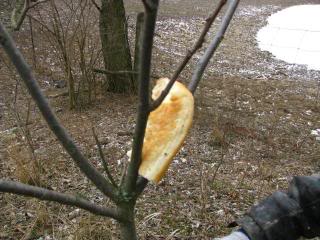 This was all part of our super-fun unit study day yesterday. Today we've caught Oregon Fever!