Wild Cat Nature Study for Homeschool Families
What is your favorite pet? If it happens to be a cat, you're going to love this wild cat nature study. Even if you don't necessarily love cats, I bet you'll still love learning about the ones that live in the wild!
Cats of all sorts roam the world. They can be found on every continent, except Antarctica. Some of them look cute and cuddly, but others look quite intimidating. Even if they look cute and cuddly, though, all cats in the wild are ferocious. They have to be to survive.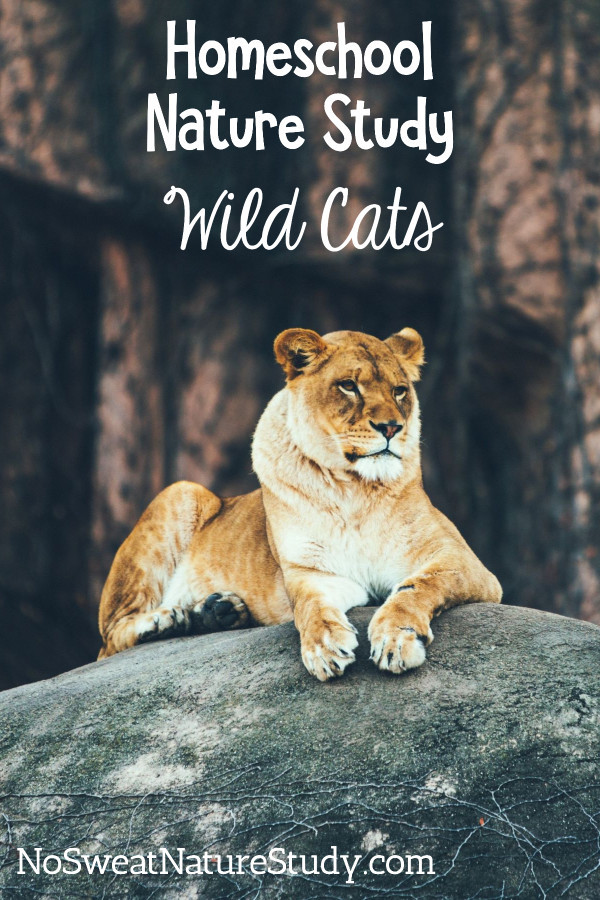 This post contains affiliate links.
Wild Cat Nature Study
There are several wild cats that are native to North America: bobcats, cougars (also called mountain lions or pumas), lynxes, jaguars, jaguarundis, and ocelots. Because the different species are found in different areas throughout Mexico, the United States, and Canada, it's likely that you'll only find a species or two in your area. Folks who live in Texas and other southwest territories tend to have the most species living natively.
Wild cats are, of course, wild. They can travel freely throughout their outdoor habitats as they search for food, water, shelter, and mates. As carnivores (or meat eaters), they use their amazing adaptations to catch and eat prey. The adaptations come in very handy for finding hidden shelter, too.
You'll learn more about wild cats, big and small, and think about them through the lens of adjectives in the podcast episode!
Wild Cat Nature Walk Challenge
In the podcast episode, you'll hear about a couple of exciting nature walk challenges. Don't worry, you won't be asked to trek into the woods to come face to face with a wild cat. That wouldn't be safe at all!
Instead, you'll hear about one idea for observing and sketching wild cats safely and another idea for using a pet cat as your specimen. Either way, gather your nature journal and some colored pencils or watercolors to be ready.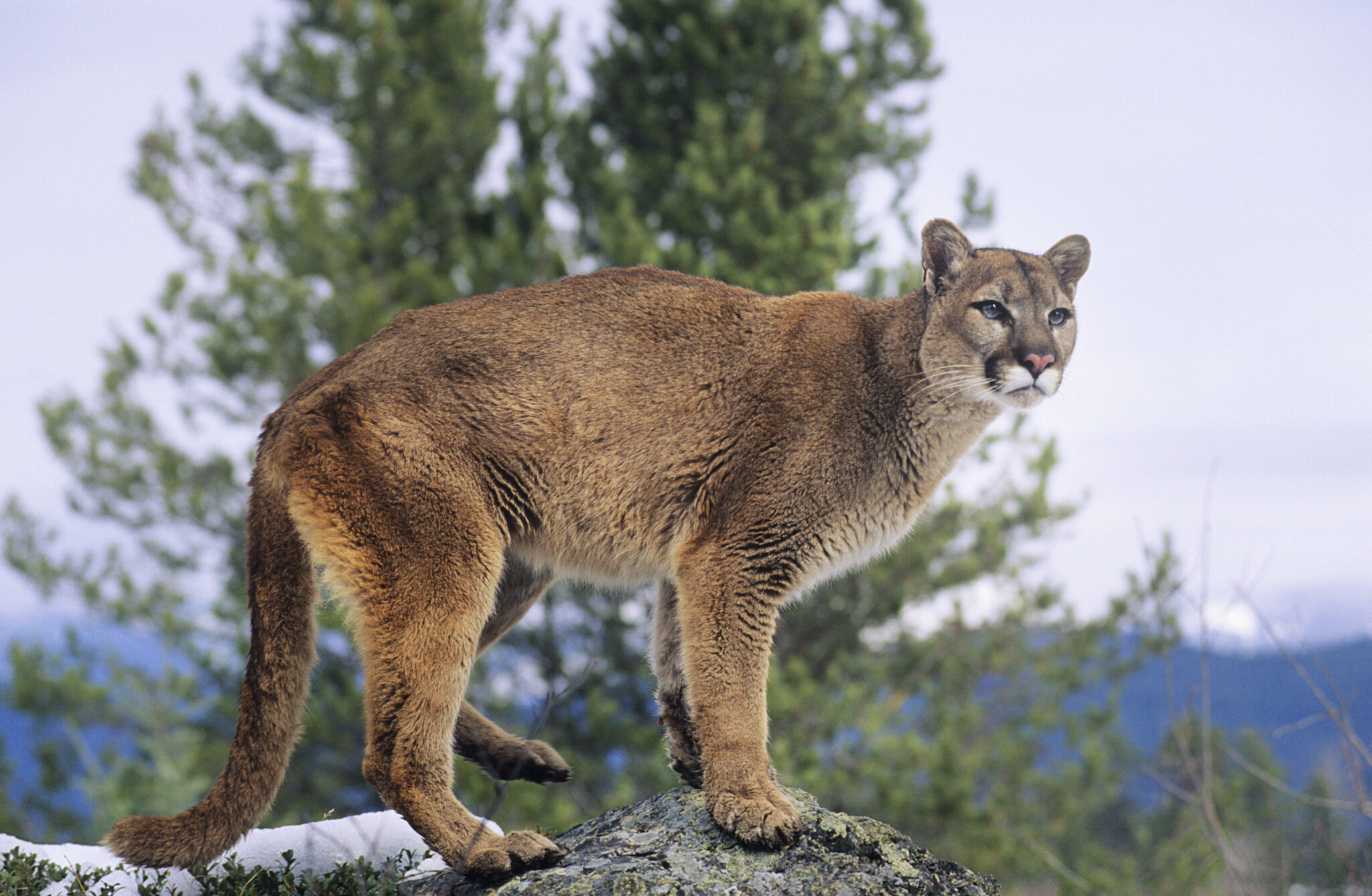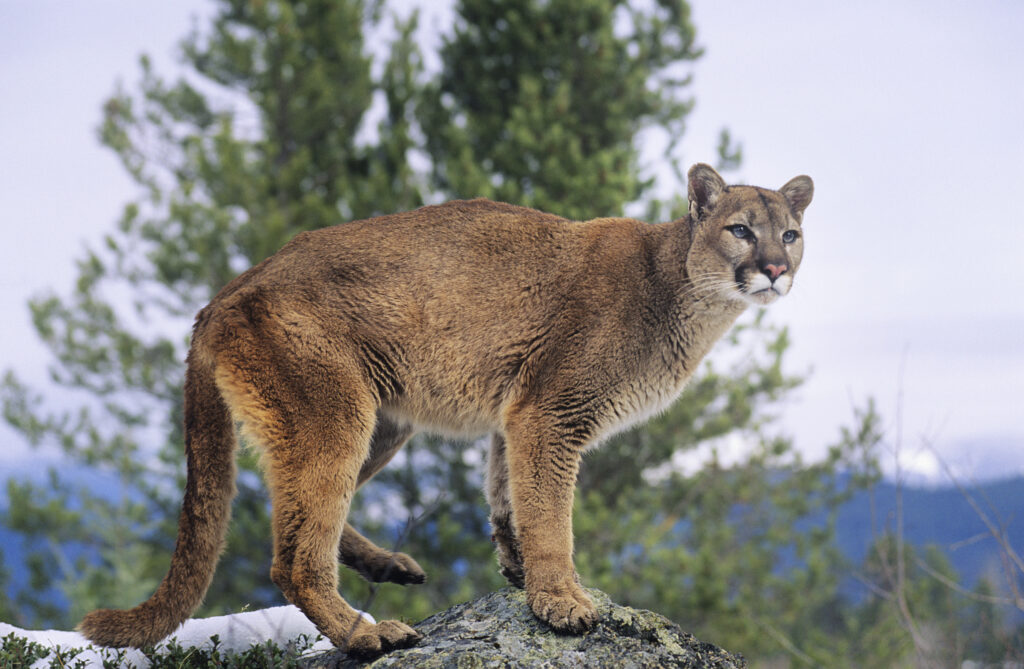 Wild Cat Nature Study Video Class
The video class about wild cats is where deep science learning happens. Members of No Sweat Nature Study LIVE will discover some puuurfectly exciting information about the six species of big and small wild cats found in North America as you create a beautiful nature journal page. While sketching a scene of a wild cat in its natural habitat and taking a few notes, it will be easy to remember what you learn!
What will you learn? Plenty about each species' location, habitat, interesting behaviors, defensive and offensive mechanisms, prey, and where they're likely to find shelter. There is so much to learn about these furry and fierce creatures!

Nature Walk Curriculum
Not ready for the membership yet? You can do some of your own learning through either of these homeschool nature study curriculum guides!
Defense Mechanisms of Animals is an 8-week science study that will help your family learn about all sorts of defense mechanisms that animals have. While it doesn't speak directly to the adaptations of wild cats, children will be able to identify wild cat defense mechanisms with all the knowledge they gather during the lessons.
Again, while Animal Signs doesn't directly teach about wild cats, it can help your family watch for signs of all sorts during future nature walks. Learn how to notice and identify animal tracks, scat, and other clues you find along the way.
Links and Resources
Any of these field guides can help to identify wild cats (or other wild mammals) and animal tracks that you may see on nature walks in the wild or at a zoo.
Please leave a rating or a review on your podcast app! It helps the podcast to show up for more people…which means more families can enjoy science through the wonderful lens of nature study! Thank you!
Would you like to record a voicemail to answer this season's nature study question?
At the end of each No Sweat Nature Study Podcast episode, Mrs. Cindy includes messages from a few of her friends. You have the opportunity to record a message that she might use on an upcoming episode!
All children must have their parent's permission before leaving a recording. Parents are welcome to record an answer, too!
Each season, there will be a different question to answer. You can see this season's question below. Think about your answer first and then follow these simple directions:
Click the button that says "start recording".
Tell me your first name. (If you want to tell your age and/or where you live, feel free to do that, too.)
You will have 60 seconds to answer the question, but try to be concise.
Push the play button to listen to your recording before sending it to be sure it is recorded properly. If not, simply record it again.