Why the History Revealed Curriculum Works Well for Us
After a successful year of history with Ancient Civilizations and the Bible from Diana Waring's History Revealed series last year, we are back at it with Romans, Reformers, and Revolutionaries.
History Revealed works well for our unit study, project-based learning, literature-based loving family. In fact, it's been a perfect transition for my older kids to make from that into one that's slightly more textbook driven.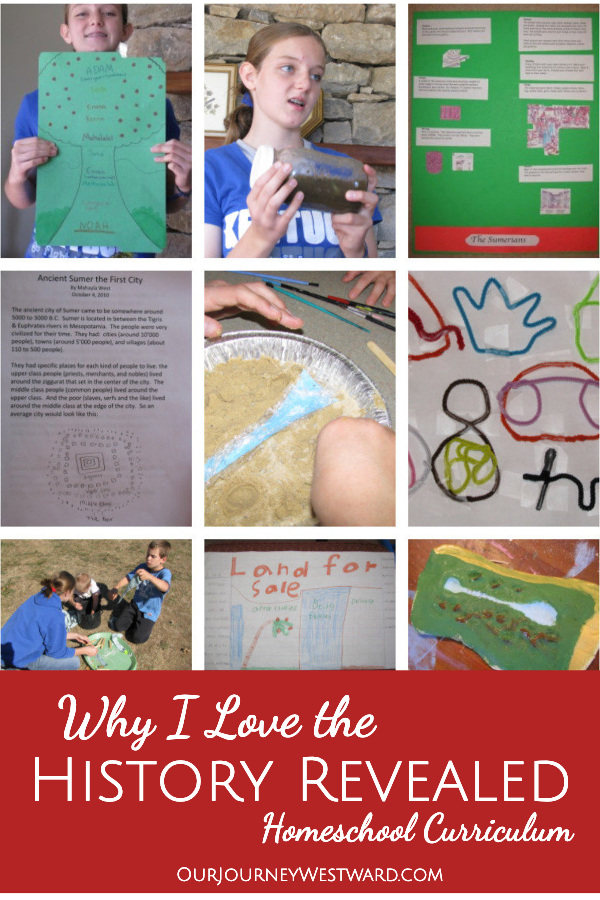 This post contains affiliate links.
Why History Revealed Works for Us
History Revealed really couldn't be more similar to what our lifestyle of learning has looked like for so many years. Some of the key features I love:
It fits with our cycle of rotating through chronological history.
It's Biblically-based with a creation worldview.
It includes living literature booklists.
There are supplementary audios to enhance the learning.
It's project-based.
My children are offered choices in their studies and assignments.
It can be used with both of my older children at their own levels. (middle and high school)
An activity book for younger children is available to include them in the learning, too.
It incorporates research, writing, timelines, vocabulary, art, mapping, science projects, music, cooking, drama, and MORE!
There are specific suggestions for various learning styles.
I get a teacher's guide and my children have their own workbooks.
You might be surprised that a Charlotte Mason inspired homeschooler can find such joy in a curriculum like this. I've always found it easy to integrate Charlotte Mason principles into our homeschool – even in the midst of unit driven learning!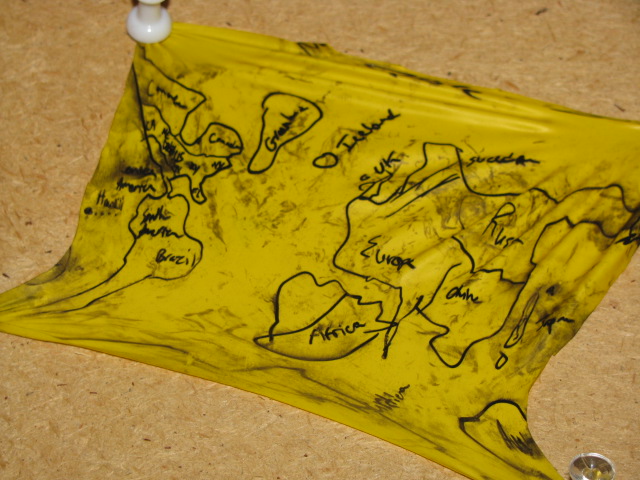 What to Expect in the History Revealed Series
There are three volumes of the curriculum. Each volume is meant to take a single year to complete, but you'll find they could easily be stretched to last longer. There are several components that come with each volume. You can purchase the entire set or individual components. If the entire set isn't feasible, I've noted below the necessity of each part.
Student Manual – Absolutely necessary and best to have one per student. This is the book your child will use for just about everything. Text readings, what-to-do lists, digging deeper lists, student record keeping charts, project choices and directions, vocabulary lists, and maps are found in the 300+ page softcover workbook/textbook.
Teacher's Guide – It isn't absolutely necessary, but I wouldn't skip it. It offers clear and helpful notes for further discussion with your children – often helping you give Biblically scientific explanations. It also offers you big-picture planning, ideas for helping your children choose projects that fit their learning styles, additional project ideas, answer keys, and solid explanations about how the curriculum works.
Test Kit – Not absolutely necessary, but offers good test taking practice. The booklet includes two-page tests with answer keys for each of the nine units. The tests require written answers with supporting points and vocabulary matching.
Elementary Activity Book – Not necessary at all, but helpful if you have elementary children who will be learning alongside older children. It offers coloring and puzzle pages, simpler discussion questions, age appropriate additional reading lists, song lyrics, easier hands-on project ideas, and other games/activities that meet the needs of various learning styles.
What in the World? CD set – Not necessary, but awesome. This set of four CD's includes Diana Waring telling more about the Bible, archaeology, and other scientific evidences that have shaped history. These stories, ranging from 3-12 minutes, go along with the text as "added bonus" information. They add a wonderful dimension to the program.
True Tales CD set – Not necessary, but awesome. Diana Waring is a wonderful story-teller and adds to the text info with stories about people, events and more.
Digging Deeper CD set – Not necessary, but awesome. Just as the name describes, Mrs. Waring goes into more detail about various topics. (*Each track on the 3 CD sets is referred to in the teacher's guide and student manual, so you know what to listen to when.)
Each volume includes nine units. Each unit is meant to take four weeks to complete. During each unit, week one is dedicated to reading and discussing. The student dives in and learns all he or she can about the unit topic. Week two is dedicated to researching a topic of the student's choice and presenting findings, as well as completing a timeline and the vocabulary. Week three allows the student to complete hands-on projects in art, music, science, cooking and/or mapping. And during week four, the unit culminates with a final project(s) of the student's choice.
It's Not for Everyone
In fairness, I ought to mention that this curriculum isn't for everyone! Remember, we are a unit study, project-based, literature-based loving family. In fact, I had to sit down with one close friend to walk her through the curriculum and how to go about it without feeling overwhelmed or spending an entire year on one chapter. There's a lot of possibility in each chapter and you have to have the guts to pick and choose from the many, many ideas and activities.
For me, that's what I love. I love having really good information to start with and then activity and project ideas that reach into every subject and every learning style. Top that with a list of the best of the best literature/non-fiction suggestions and it fits us like a glove.
Project-Based Learning with History Revealed
These are just a few pictures from our Ancient Civilizations and the Bible studies last year!
*For those of you wondering why this post is discussing my older children who have graduated our homeschool, it's a republished post. I sometimes dig into the archives to republish posts that I think can be helpful all over again.
Similar content that might interest you: