We took a MUCH needed and long awaited vacation to Virginia last week – and it was SO much fun! We soaked up a lot in seven days, so I'm going to post a short series of highlights over the next few posts.
First stop – Virginia Beach! This was the first trip to the ocean for Eli and a first for Caleb as far as memories go since he was very young the last time we visited the beach. They both fell in love, just like the rest of us already had been.
Taking trips with my husband is interesting, to say the least. He's a fly-by-the-seat-of-your-pants sort of guy, which means we had no preplanned place to stay for any of the stops we made. That made finding a vacant and affordable hotel on a Sunday evening in VA Beach quite an adventure. After nearly two hours of searching, we settled in to the first floor beachside room of an older motel. It wasn't the most lush of accommodations, but we had fun anyway. Below is the view from our little balcony. VA Beach has a wonderful boardwalk and biking area that run alongside the beach for three miles.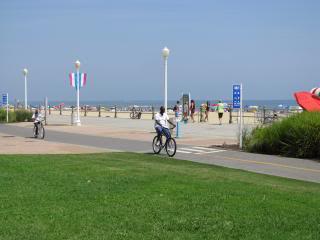 Speaking of the bikes. You can rent a family bike for only $20/hr. The kids begged to do this. Mistake – well, sort of. Even though four people peddle, it feels like you are peddling for four people all by yourself. We were so thankful when our one little hour was up! Riding was a nice way to see the entire length of the beach, though.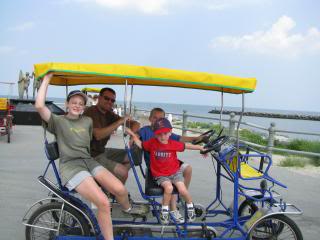 On to the beach pictures!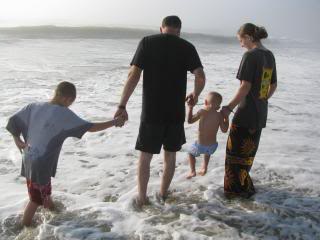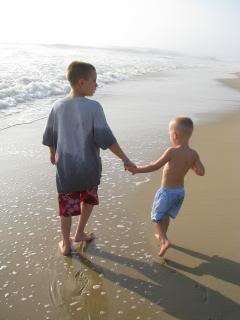 Caleb found three boogie boards in the trash during that first evening walk along the beach. All the boards were in decent shape and turned out to be the highlight of our time in the water!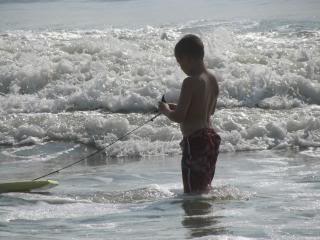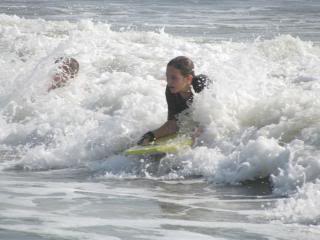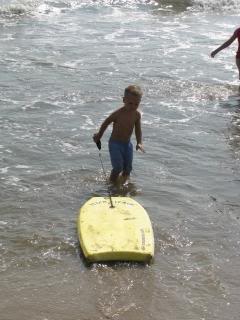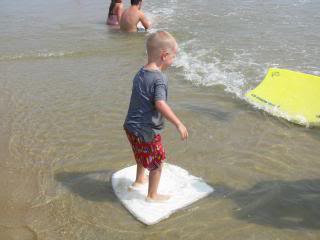 Of course, wave jumping was almost as much fun as boogie boards (or booger boards as Eli called them.)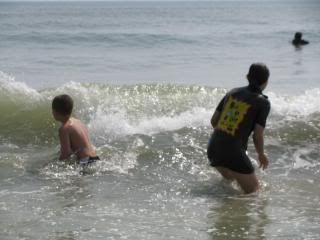 Eli loved playing in the sand!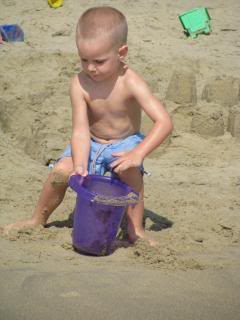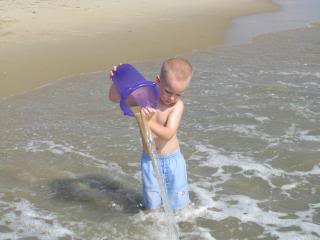 Virginia Beach is very close to Norfolk, a US Naval Base. We were treated to ships and jets of all sorts during our short stay.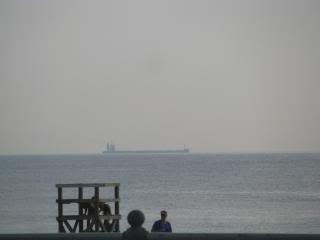 Cape Henry is the home to one active lighthouse and one retired lighthouse. We were going to tour them, but Eli was too short, so we just walked around the grounds instead.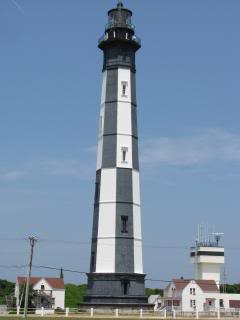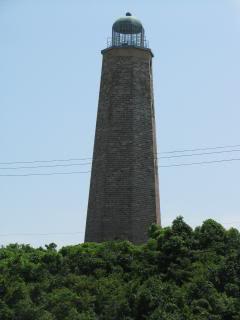 Three days of vacation down in history (and we wish we were still there!) Next post: Norfolk, VA.