Children of the 21st century simply must be knowledgeable about and capable with computers.  Besides typing programs and internet research,  I like to assign occasional projects that are computer-based.  I thought you might like to see the most recent projects…
Writing is something that Caleb does NOT like.  But, when the writing is (at least somewhat) hidden, I get way fewer complaints!  Using the newsletter program that came with Office 2010, I asked Caleb to create a keepsake page about his summer's experiences with baseball.  Besides the obvious skills of writing and word processing, he practiced page design and inserting photos and clip art.  (There was a little more on the bottom of the page, but it included personal info.)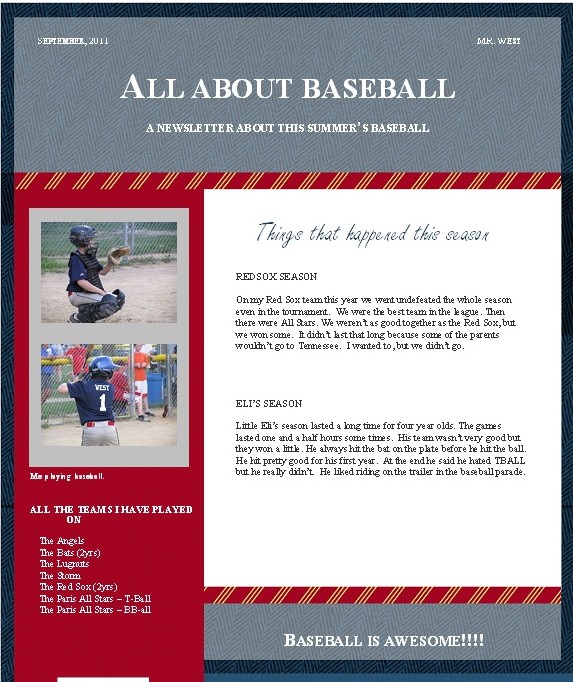 Mahayla was given an assignment to create an informational newsletter about horses.  The topic was her choosing and I was completely floored by her final product.  What you see below is only the first of a two-page newsletter.  I couldn't figure out how to copy the 2nd page as a jpg!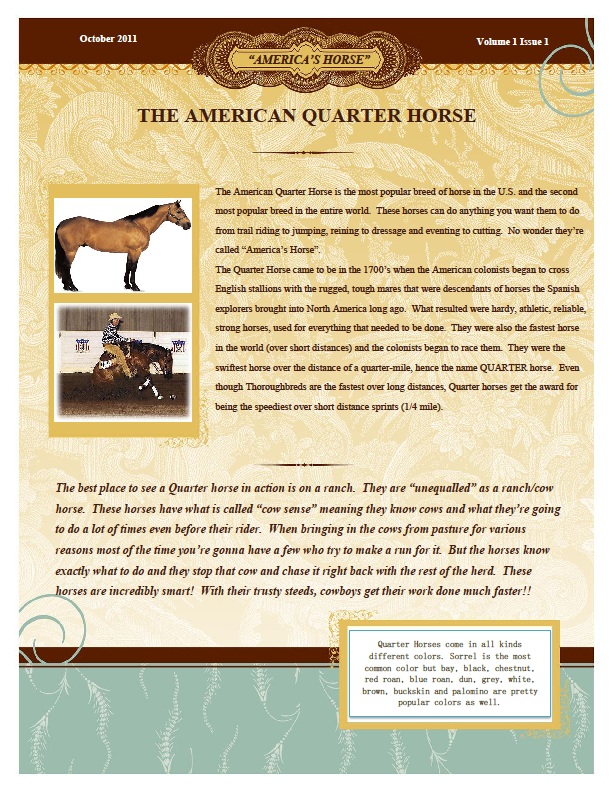 Just this week, Caleb has been learning about non-vascular plants during science.  We went on a fungi photo walk where he was supposed to find as many fungi as possible to photograph.  (We found more than 20 varieties!)  I asked him to create a notebooking page about the fungi using some of the photos  from his walk.  This proved to be a great learning opportunity for him in science, writing and computer skills – typing, fonts, tables and inserting images.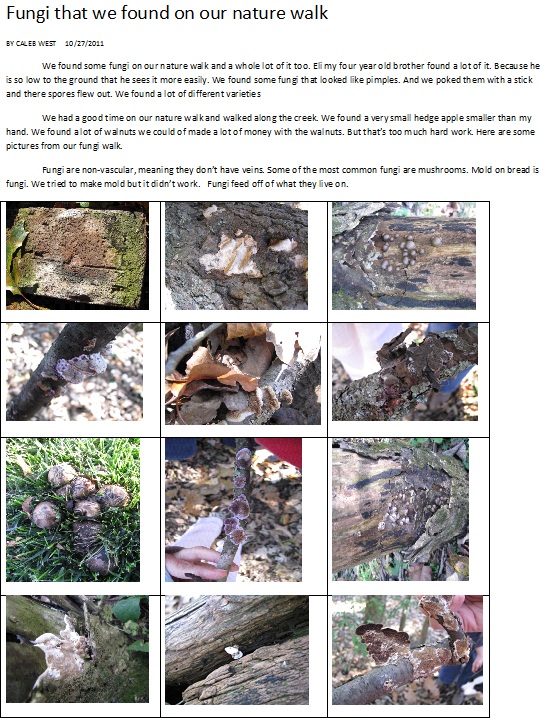 How do you use computers in your homeschool?  I'd love to see some of your projects!
By the way, now is the perfect time for studying fungi in most parts of the USA.  Check out A Fungus Among Us!