Sweet Blessings: A Handicrafting Service Project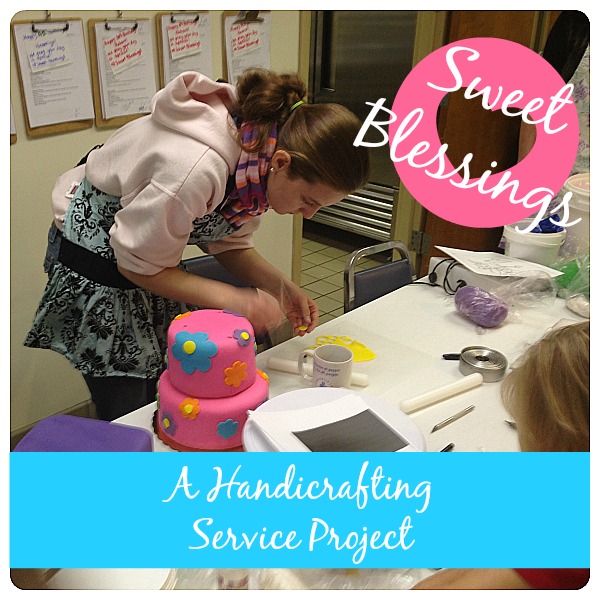 (This post contains links to my products.)
Blessed to be a blessing
Serving others is important to our family.  We've looked for unique opportunities from the time my children were very young.  Luckily, we've never had to look far because needs are all around us.
One of the most fun projects we've done this year also turned out to be a surprise handicraft lesson!
Sweet Blessings makes birthday cakes for needy children.  Whether the children are homeless, living in poverty, living in foster care, suffering with a serious illness, or struggling to live a full life in other ways, Sweet Blessings sets out to make their birthday super-special with uh-mazingly beautiful and yummy cakes.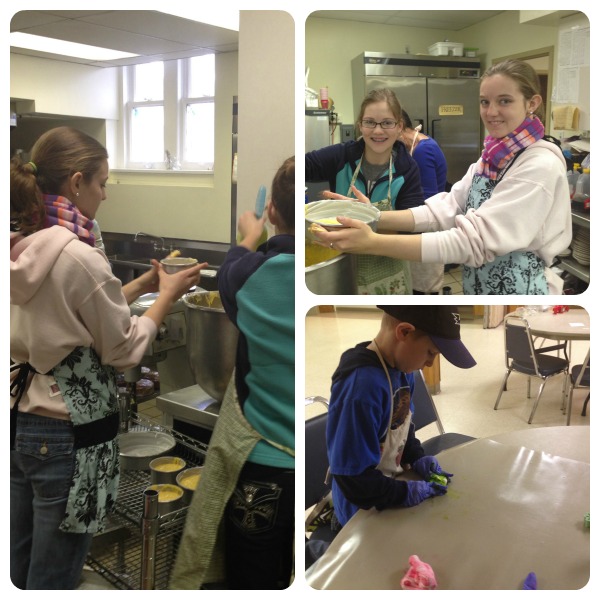 As soon as we arrived, they put us to work.  Real work.  We expected to be washing dishes or running errands, but no – we were busy right off the bat baking cakes, coloring and cutting out gum paste shapes and coloring fondant.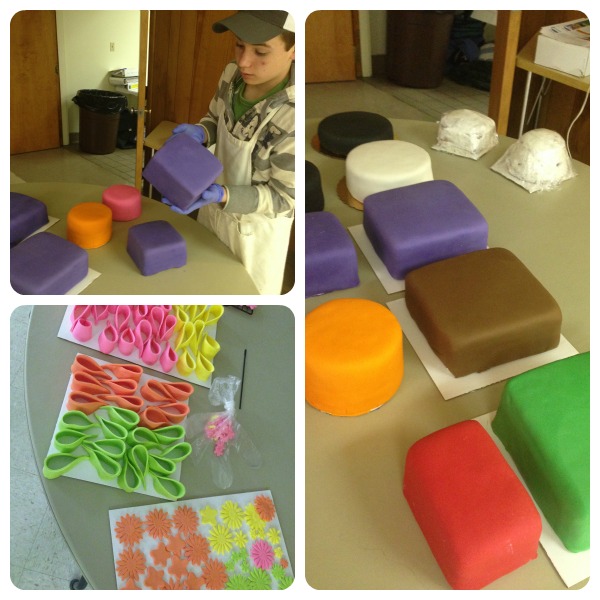 The boys in our little service group of two families weren't quite sure just how this cake making day might mesh with their manhood, but their strong muscles were very much needed to mix colors into the fondant.  They were even given the job of covering cakes with the bright colored fondant they had just made.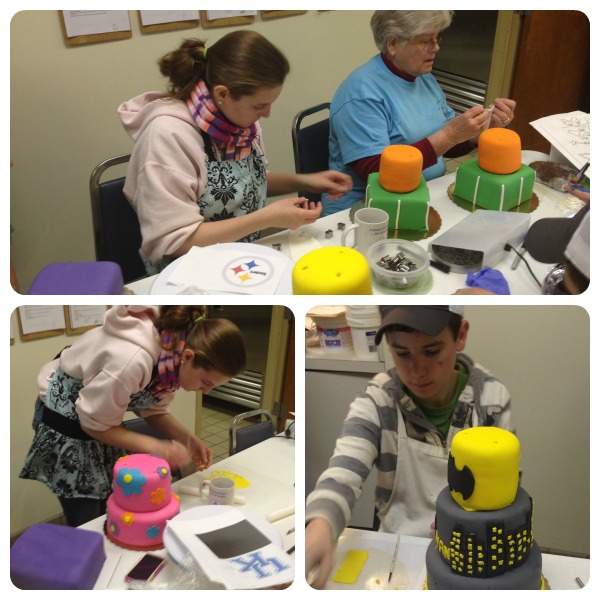 After the preparatory work was finished, we were SO very surprised that our next task was cake decorating!  Yes, they actually handed over the information sheets about various children and said, "Go for it."  Our children were beside themselves to learn how to design actual cakes!  Experienced, talented, and very sweet ladies worked right alongside our children giving them tips and tricks of the trade.  Handicraft lessons at their finest!
You'd better bet my children have asked to go back – and I've said yes!   We loved this handicrafting service project!
Handicrafting as a "subject"
As a Charlotte Mason homeschooler, handicrafts are skills I purposely plan to include in our learning.  If you're interested in an easy guide to learn more about the Charlotte Mason lifestyle of learning, you might enjoy reading Charlotte Mason in 18 EASY Step-by-Step Lessons.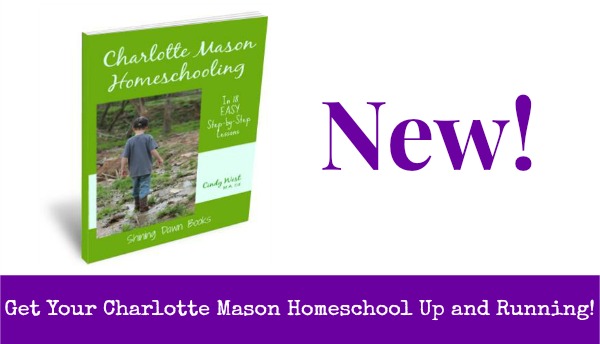 ___________________________________________________________________
This post has been linked to: