One of the wonderful things about the approach of warm weather are all of the yummy things that are in season and maybe even growing in your own garden or backyard! One of those special seasonal treats is strawberries! Strawberry nature study has to be one of the yummies things you can study in the world of botany and plants!
I bet you know that strawberries are a kind of fruit. But did you know that they are the only fruit with seeds on the outside?
This post contains affiliate links.
Strawberry Nature Study
Learning about strawberries is a fabulous way to explore botany – a special branch of biology all about plants! When we learn about plants in nature study, we discover that the fruit is the part of the plant that contains the seeds.
Plants are classified into different groups based on the characteristics of their seeds. Learning about the seeds of strawberry plants and how they reproduce is pretty amazing. As you listen to the podcast episode, you'll hear much more about this!
Do you like strawberries? They are one of my favorite warm-weather treats. While strawberries are grown worldwide, the top producing countries are the United States, Spain, and Turkey. Another fun fact is the first garden strawberry was grown in France in the 18th century!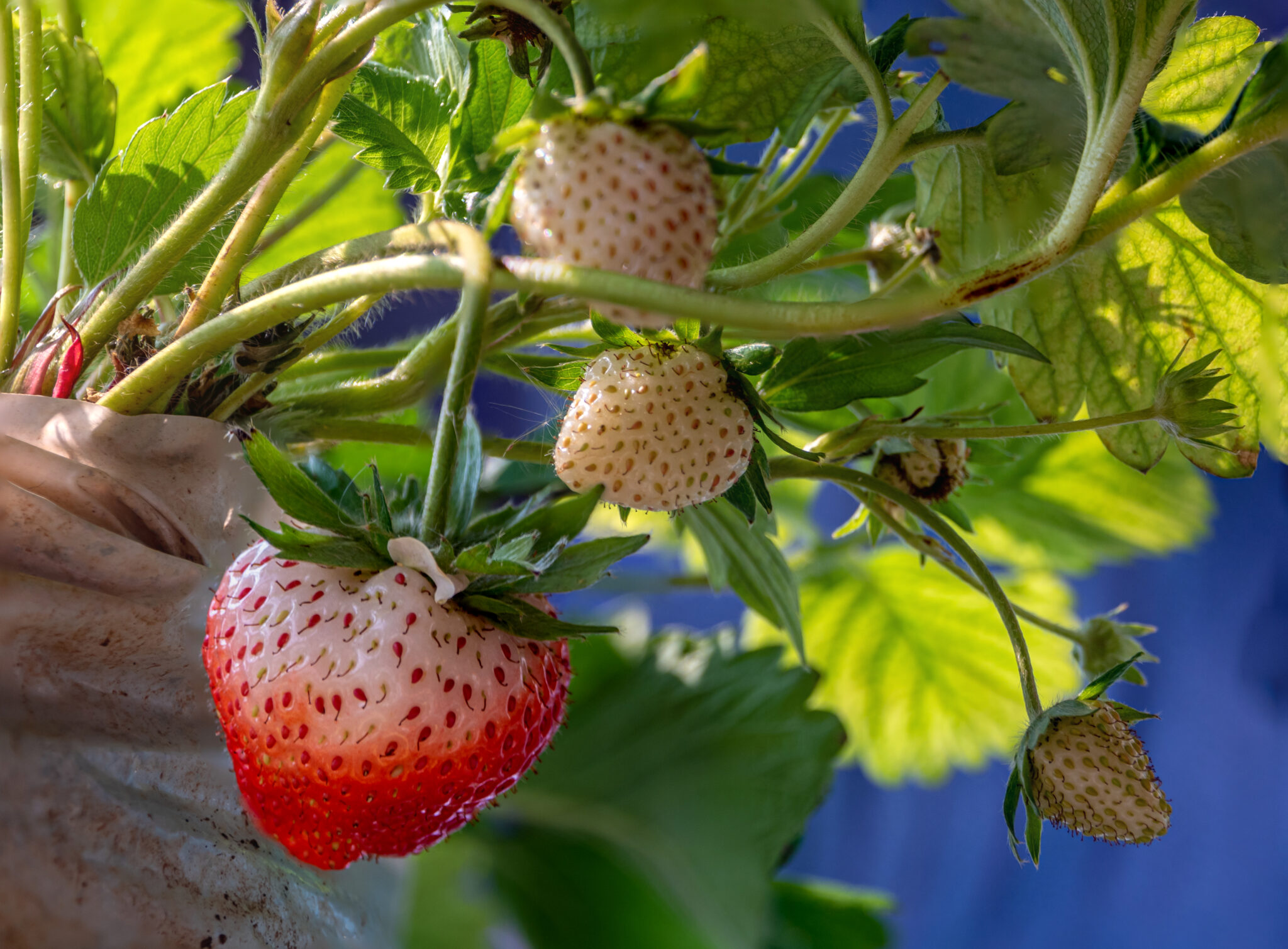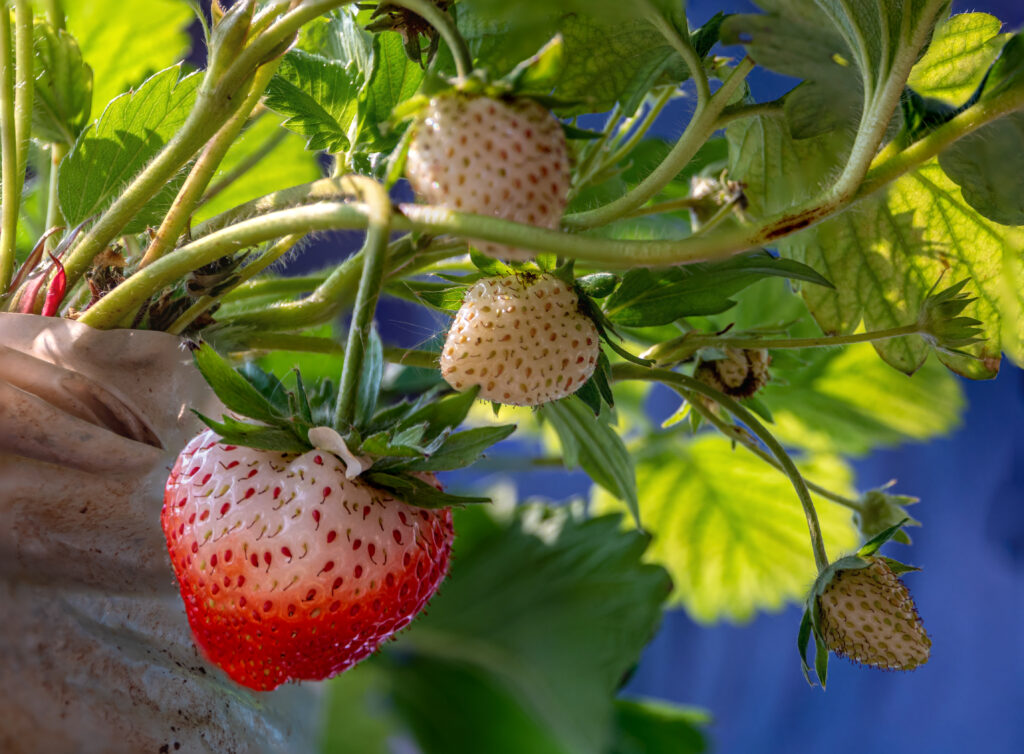 Strawberry Nature Walk Challenge
Are you ready to take a nature walk to learn more about strawberries? Join our email list and we'll send you the Strawberries Nature Walk challenge immediately, and then you'll receive future nature walk challenges delivered automatically right to your inbox each time a new podcast episode comes out!
You won't need any special supplies for this strawberry nature walk challenge…but be sure to bring along your taste buds!
Strawberry Nature Study Video Class
During a delicious deep dive into the botany and biology of strawberries in No Sweat Nature Study LIVE, we'll learn more about the unique features of this fabulous fruit. We'll explore some fascinating botany terms like simple fruits, multiple fruits, fleshy receptacles, false fruits, and pseudocarps.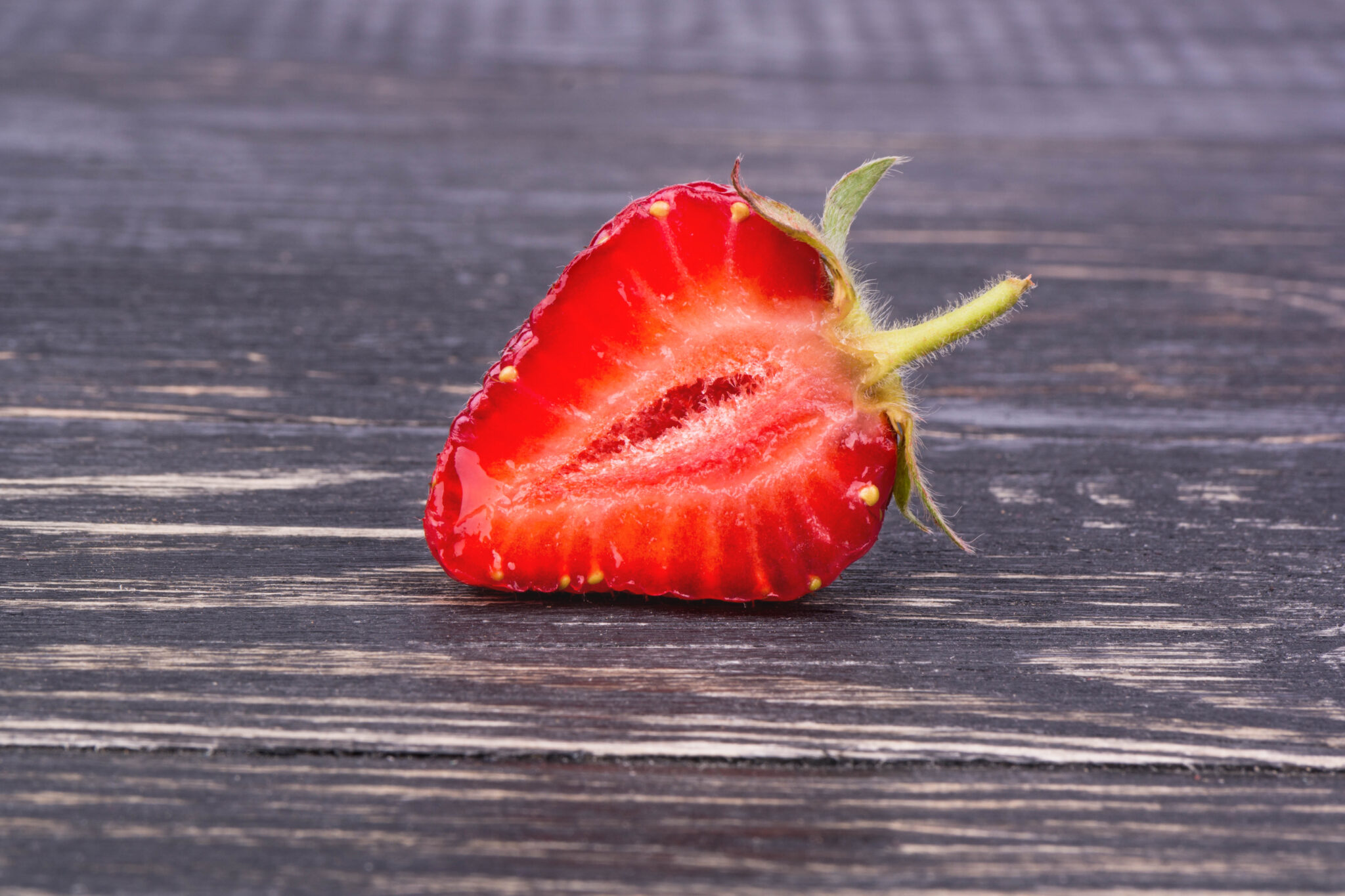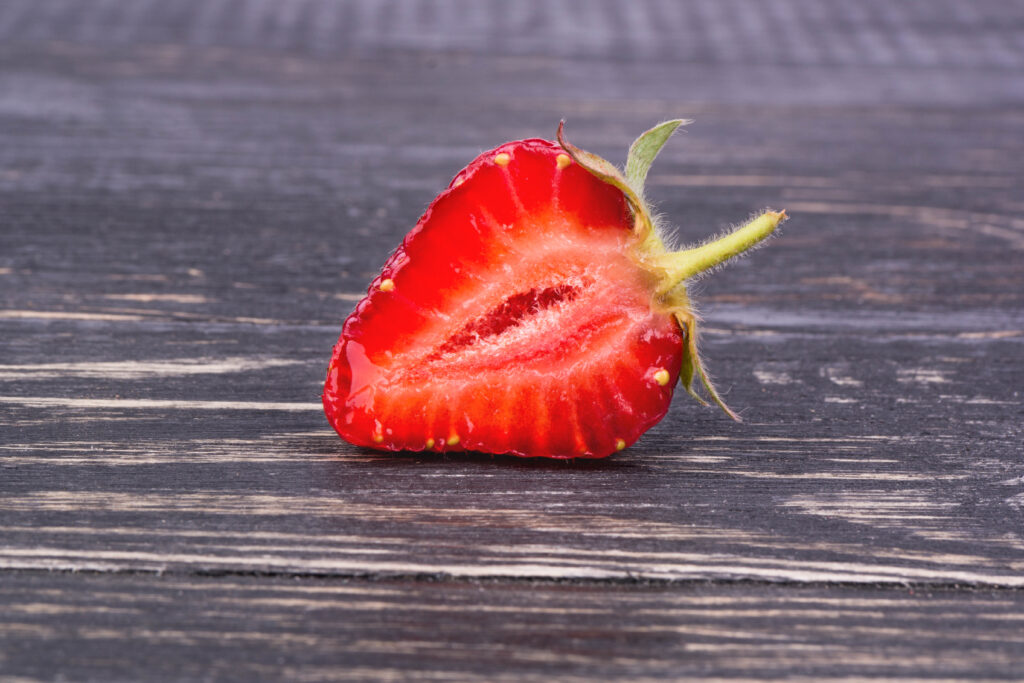 You'll create a beautiful diagram of a strawberry plant in your nature journal as you learn about these amazing runner plants that create delicious aggregate fruits. If you can't eat strawberries because of an allergy, I'll share a special (and fascinating) tidbit of information just for you!
After this video class, you can wow your family with information about the amazing biology of your delicious snack!

Nature Walk Curriculum
To go along with a study of strawberries, you can find some great homeschool curricula in the Our Journey Westward Shop. The Life Cycle of Flowering Plants can help children understand how plants grow from the moment they germinate to the time they drop seeds for new plants to grow. Fruits and Nuts can turn your attention to an in-depth study of the fruits that grow from a variety of plants around the world.
By the way, members of No Sweat Nature Study LIVE get access to a free curriculum download each month!
Links and Resources
These field guide resources are perfect if you want to discover berries in the wild.
Please leave a rating or a review on your podcast app! It helps the podcast to show up for more people…which means more families can enjoy science through the wonderful lens of nature study! Thank you!
Would you like to record a voicemail to answer this season's nature study question?
At the end of each No Sweat Nature Study Podcast episode, Mrs. Cindy includes messages from a few of her friends. You have the opportunity to record a message that she might use on an upcoming episode!
All children must have their parent's permission before leaving a recording. Parents are welcome to record an answer, too!
Each season, there will be a different question to answer. You can see this season's question below. Think about your answer first and then follow these simple directions:
Click the button that says "start recording".
Tell me your first name. (If you want to tell your age and/or where you live, feel free to do that, too.)
You will have 60 seconds to answer the question, but try to be concise.
Push the play button to listen to your recording before sending it to be sure it is recorded properly. If not, simply record it again.