If you take a walk anywhere on our farm these days, you see plants covered in what looks like spit. It's especially obvious on the stinging nettle and alfalfa plants.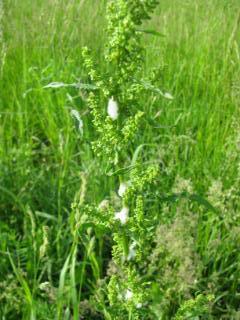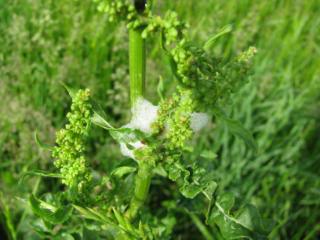 Caleb decided to investigate inside the spit on our recent nature walk and this is what he found.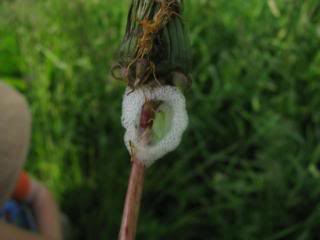 Crawling on another of the same plant were the same bugs, only brown. They're hard to see in the photo below, but look about midway down on the right side of the plant.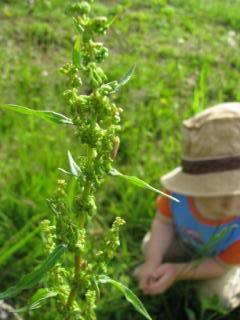 We made many guesses about the identity of these little creatures, but decided to find out the exact identity when we got home. They are…..
Spittle Bugs (named for the spit-like protection the nymph forms around it's body), which are a type of aphid
Below are two helpful websites for learning more about spittle bugs.