How To Make Real-World Gifted Homeschooling a Reality
Book smarts are important, but they aren't the only things that matter for gifted learners. It's incredibly important to make common sense connections through real-world gifted homeschooling, too.
One of the challenges I hear often from parents of gifted kiddos is that sometimes brilliant-minded children don't always make those common sense connections. It can be infuriating for the parent and embarrassing for the child.
Susan Landry has first-hand experience with this issue. It's even one of the reasons she decided to homeschool her gifted child. Rather than just live with the "duh moments", she approached homeschooling uniquely to help her son connect the dots between book learning and the real world.
The best part about her article is that her real-world learning style isn't only for gifted kids. All of our children can benefit from some of the experiential learning that she discusses!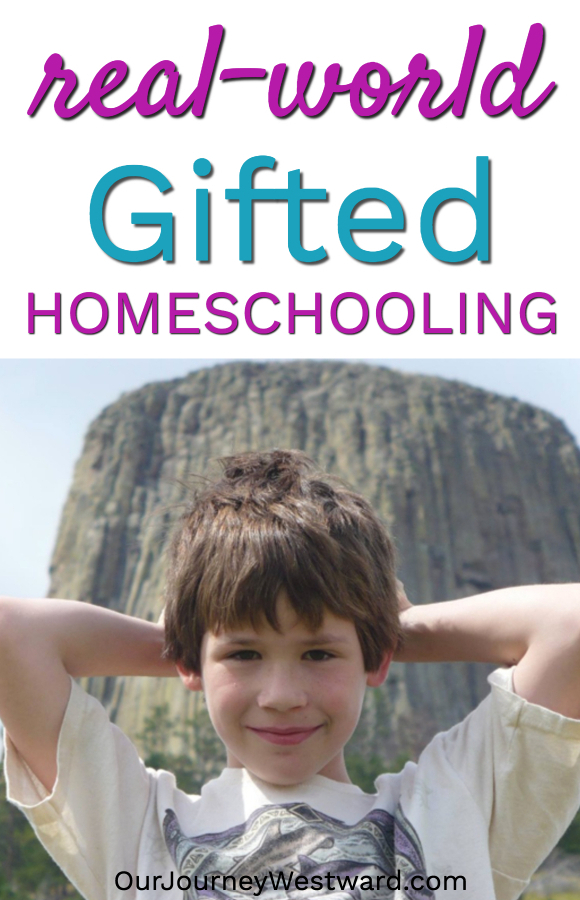 Please welcome Susan…
There's almost never just one reason that families decide to homeschool. That was definitely true for us. Our two boys attended a local charter school for their early years of education – and for the most part it was a great fit. But then, a variety of reasons to homeschool began growing and we made the leap and never looked back.
As varied as the reasons are to begin homeschooling, the benefits are even more, aren't they?
Noticing When Gifted Kids Need More
My radar first went up when I volunteered at the charter school. I quickly noticed that my youngest son was spending an inordinate amount of time wandering the halls – yet he was still acing all of his work. Coasting, really. Coasting already through school.
By 2nd grade, he was put in the gifted program at the school. The weekend after meeting with his teachers about the program, we took a family trip to the Museum of Science & Industry in Chicago. My husband, a World War 2 buff, was especially interested in seeing the captured German submarine they had on display.
When we entered the submarine exhibit, our newly anointed gifted child looked around and said, "Where's the submarine?" This was our view at the time: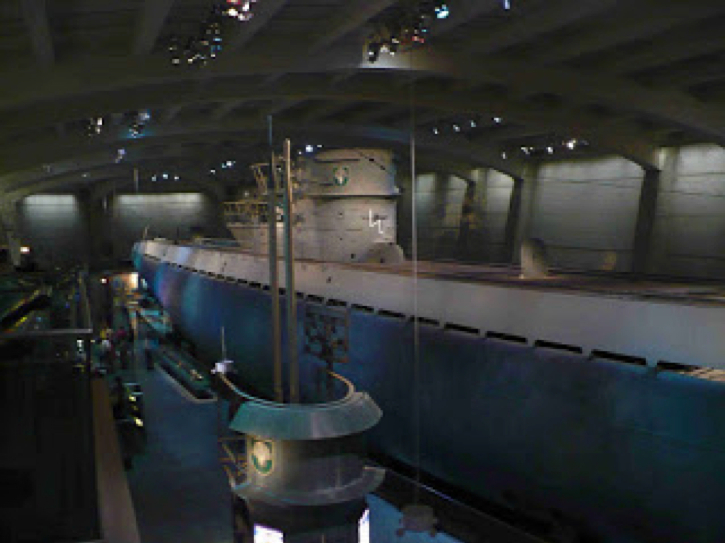 After laughing for awhile, and pointing out the giant vessel filling the room, my son explained that he expected a submarine to be under water. He (obviously) saw the huge boat in the room, but didn't connect it with the image he had in his mind, and so he thought the sub must be somewhere else.
This experience, maybe more than anything else, was the deciding factor in bringing our children home for school.
Benefits of Homeschooling a Gifted Child
In fact, it illustrates one of the biggest benefits of homeschooling a gifted kid. Many gifted children are incredibly book-smart, but often lack common sense and real-world knowledge.
Homeschooling allows us an unparalleled opportunity to help them grow in these areas.  We can provide experiences and interactions while still challenging them intellectually.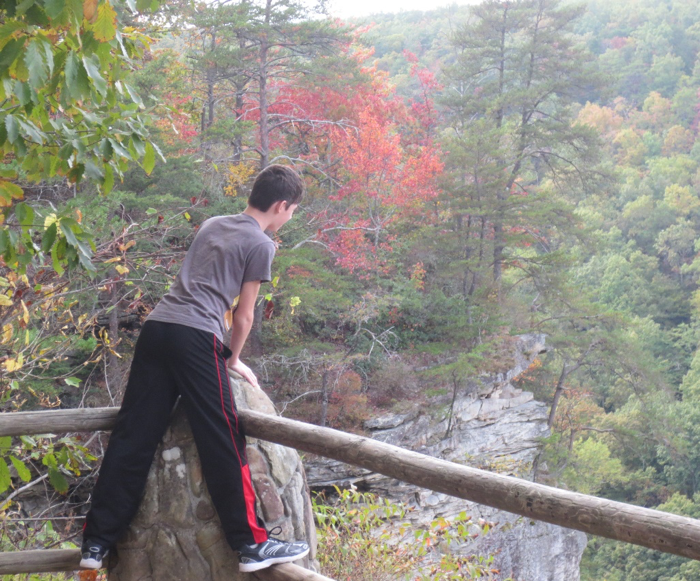 Learning about mountain ranges, ecosystems, native plants, and animals through books and textbooks is an excellent academic exercise. Exploring them in person, however, takes that "head knowledge" and turns it into real-life experiences.
It gives kids who excel in book smarts the opportunity to see, touch, and investigate the facts they've accrued in their genius brains. Through experiences, they learn to apply what's in their head to real-world situations.
How We Do Real-World Gifted Homeschooling
For the sake of practicality, I'll offer you two examples of how we successfully brought real-life experiences into our homeschool over the years.
Field Trips
On family vacations, we always took time to stop and explore new areas of the country. Even just visiting family a few states away gave us the chance to hike a new park or see a different river.
Our children learned so much from these excursions that we spent an entire school year visiting as many nature preserves and parks within our state as we could. Fridays were typically 'park' days. (They were such fun that I found park days to be a great incentive for completing the rest of the week's school work.)
Museums were also considered not-to-miss opportunities for our family. Science museums, art museums, technology museums, history museums, and field museums are located all across the country and we did our best to fit them in whenever possible when traveling.
One of my all-time favorite purchases, in fact, was a museum pass. It allowed us entrance into tons of museums for only the cost of parking. (Check with your local museum when you purchase your own pass to see if you're eligible to purchase the 'educator's pass' as homeschoolers. We were, and it saved us a bundle!)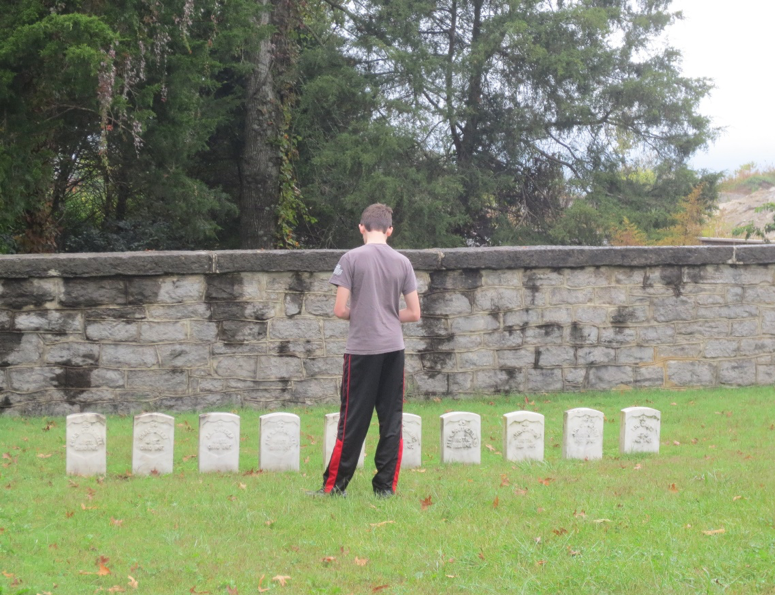 Here are just a few examples of places we visited along the way that gave my boys – especially my academically gifted boy – wonderful experiences that made connections to our book learning at home.
During one trip south, we visited several Civil War museums and battlefields. Talk about real-life history connections!
Washington D.C. is, of course, a goldmine of museums and monuments for history, American government, civics, and even science.
Visiting family in Texas allowed us to tour the Alamo, the JFK museum at Dealey Plaza, and several other museums that brought various eras of history to life.
A vacation to the Black Hills and Yellowstone added to our science and geography studies.
And, don't discount the memories your family will make when learning on the road!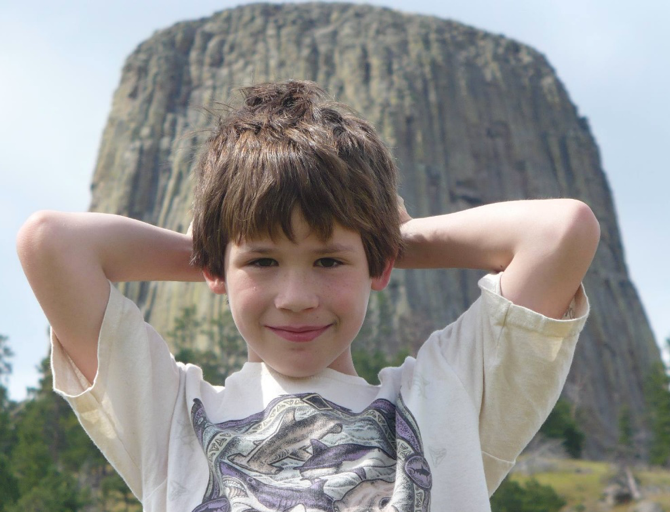 It's important to note that we always tried to keep our trips focused on fun, and not make them too much like "school". Simply talking about what you see, taking lots of pictures and video, and keeping scrapbooks are often plenty to cement the learning.
Of course, listening to audiobooks while you drive can help to build knowledge and pass the time!
Hands-On Classes
This example of how we brought real-world learning into our gifted son's schedule might surprise you. When you typically think of hands-on classes, you picture elementary students, right? Read on…
As our gifted son got older, I found that elective courses in high school were great places to integrate hands-on application.
When he chose to take a child development course, for example, we decided to hold a small preschool for some young children from church as part of his course work. Each week, he and I would plan and lead our little group in stories, games, and activities.
I'm confident that he remembered as much (or more) from his experience than from the curriculum.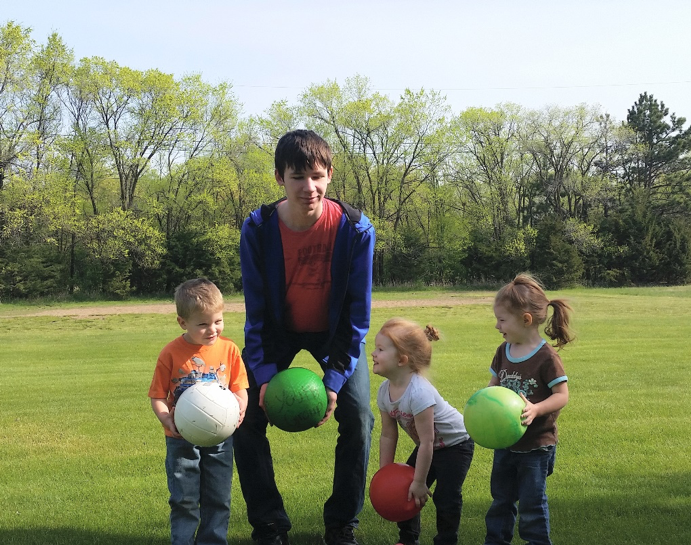 Real-World Homeschooling Stretches Gifted Kids
Homeschooling a gifted child makes perfect sense because of the ability we have to challenge our student academically. He or she can progress rapidly without the constraints of strict grade levels or overburdened teachers.
I'm incredibly proud of my son's academic achievements! But, if all did during my time teaching him was to increase his knowledge, I would have missed something. 
After all, filling that brain with knowledge comes naturally to him.  My job as educator has been to help him grow in the areas that don't come naturally. For my son, and lots of academically gifted kids, that includes hands-on, real-world, and experiential knowledge.
In the end, we've discovered that real-world homeschooling of gifted kids is FUN, too!
Help Homeschooling Gifted Kids
If you're homeschooling a gifted child and need a little help or understanding, I bet you'll love Homeschooling Gifted Kids!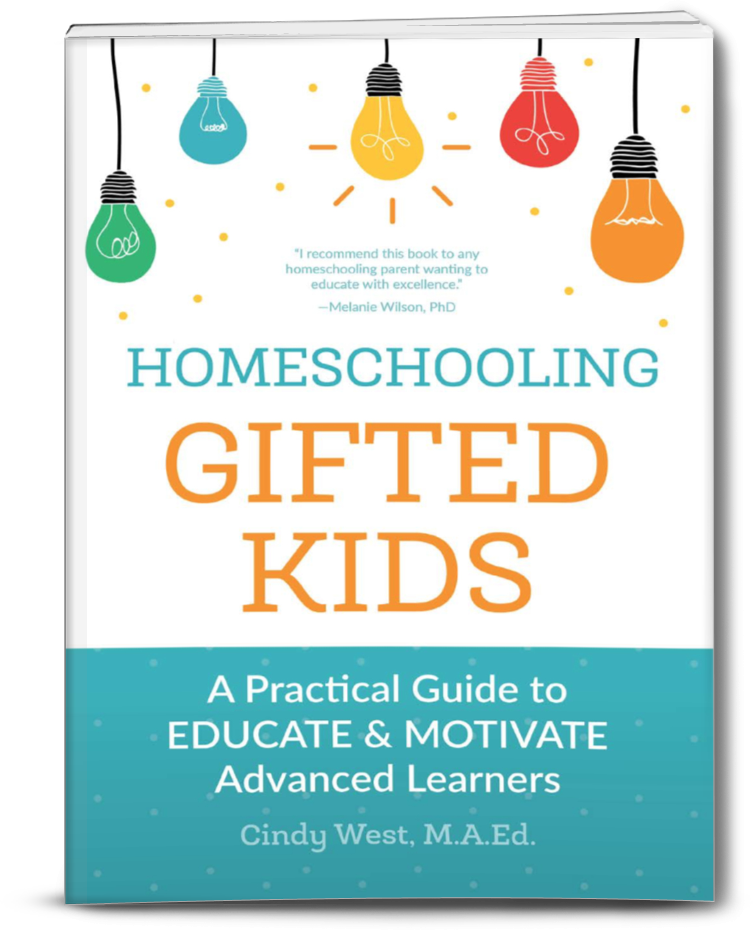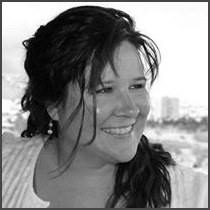 Susan lives in balmy Minnesota with her husband and two teenage sons. She has taught just about every age from preschool through adult education, being awarded Teacher of the Year in her position teaching 2nd grade. For the past 8 years, she's been homeschooling her two boys – one has graduated and the second is currently in high school. Susan writes at The Sparrow's Home about all things home: recipes, marriage, parenting, faith, and of course – homeschooling!  Her ebook, Homeschooling Disney, highlights creative ways to homeschool while you travel.
Other posts you might like: