Project-Based Learning: Real Life
Our kids eventually have to function in real life without our daily direction and help, right? To make the transition easier, allow your children to be involved in real life projects that involve situations to solve real life problems. The life preparation is fantastic, but I've found the motivation to actually complete such projects just as rewarding.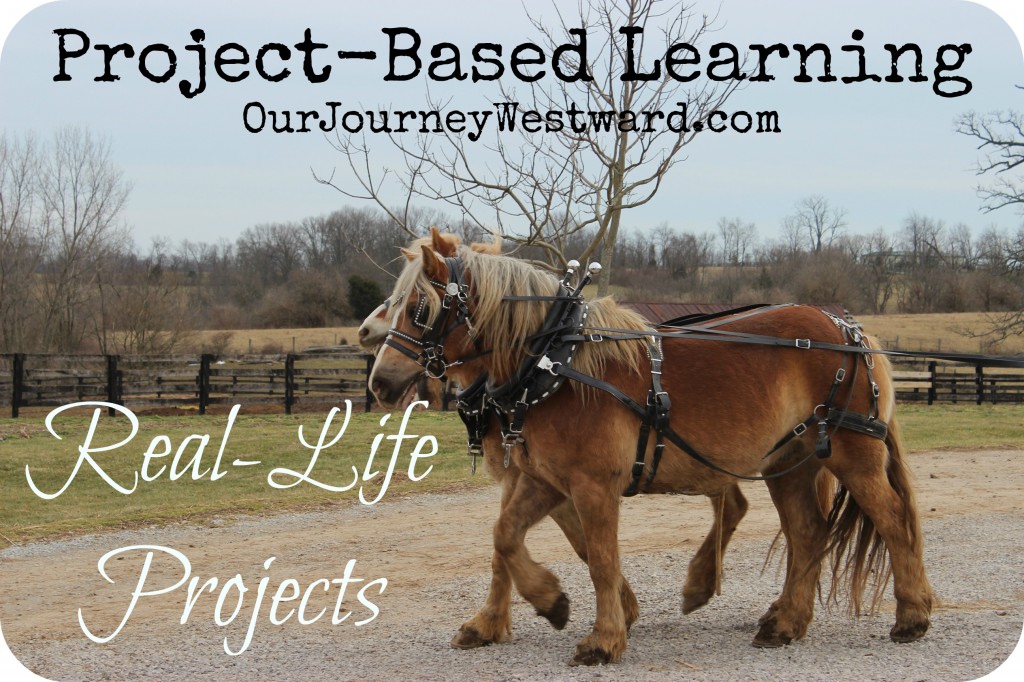 What's "real-life?" Anything your family deals with on a normal or not-so-normal basis – banking, fixing broken items around the house, planning for events, caring for sibling/animals/grandparents, preparing for big-time purchases, organizing paperwork/clothing/pantries, planning for building projects…the list is really endless.
Real Life Projects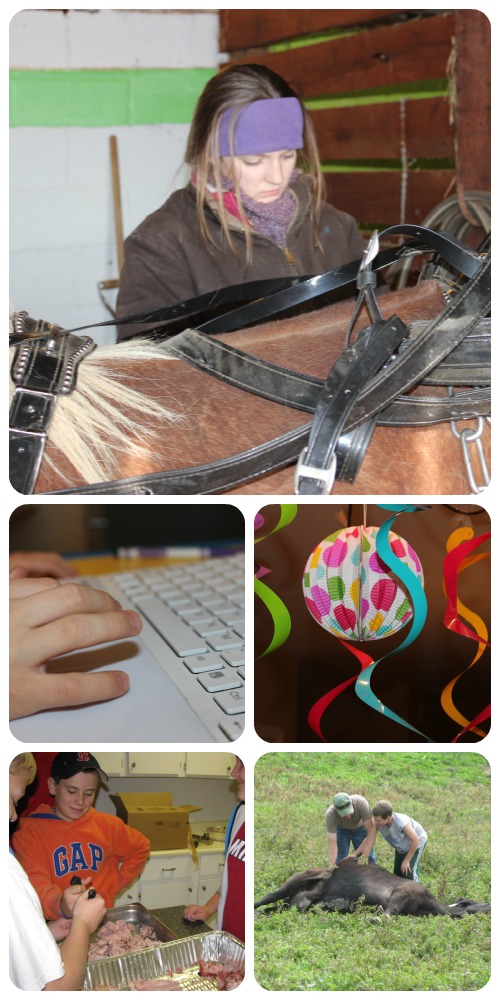 To help you see what I mean, I'll give you several examples of real-life projects:
Planning a Party
Party planning takes a lot of thought and effort! It's a real event that happens in our home at least several times a year between birthdays, holidays and regular old get-togethers. I allow my children to take over as many details as they'd like – menu planning, budgeting, shopping, couponing, planning decorations, decorating, invitations, table settings, cleaning the house, preparing the food, planning activities, etc.
Maintaining a Checking Account
Theirs or yours, it doesn't matter. Just make sure you're double checking their math if it's your account! I know parents who allow their children to keep up with paying bills, too. (Not me, not yet.)
Animal Care and Training
All the responsibility for my children's animals (dogs, cats, chickens, horses) falls on my children. They are expected to feed, water, clean the animals, clean their living spaces, and let us know when food is running low. This took quite some training early on, but they are very responsible at this point. In fact, they now take care of a neighbor's horses AND get paid!
Science Experiment that Answers an Important Issue in Your Family
Let's say you're planning to plant your first garden in a few months. You know you want to plant green beans and celery, but you aren't sure how to fertilize the soil appropriately. Set your children on task to find the answer. They will research and design an experiment to determine a question like: "Does plant x grow better in acidic, neutral or alkaline soil?"
Planning and Preparing Meals
Meal planning and preparation is a great activity to prepare children for real-life. Besides writing menus and actually preparing food (which are both really good things to do), this kind of project can focus on things like budgeting, couponing, nutritional meals, allergy-free meals, etc.
Budgeting and/or Couponing
Money, money, money. We all wish we had more. Until then, budgeting and/or couponing comes into play for most of us. Start early allowing your children to budget and/or coupon in all sorts of circumstances. Whether they need to save for a special item, or you want them to help you determine how much you have to spend at the grocery this week and create a shopping list accordingly – the more exposure to appropriate use of money the better.
Plan for Raising Money to Send to Missions or Civic Group
Serving others is an important part of Christian living. To help your children take more ownership in serving others, challenge them to find a worthy cause and come up with a plan to raise money for that cause. Start small and you might be surprised at how big these projects eventually become!
I have written Loving Living Math to help parents understand how to add more "real" learning into the math curriculum. It includes an entire section on real-life math. Here's another example not included in the book: "Prepare a line graph to show your household's average electric bill per month. In which months do we typically need to expect bigger bills?"
Planning for a household project
Need to build a porch? Does a room need to be painted? Do windows need to be replaced? Involve your children in every stage from planning to producing!
Share your ideas for real-life PBL in the comments!
Join me tomorrow as we take a look at Project-Based Learning with Handicrafts!
Learn More About Project-Based Learning
Enjoy this Homeschool Masterclass to help you understand project-based learning and its benefits. You'll get lots of practical ideas to use PBL successfully in your homeschool, too!