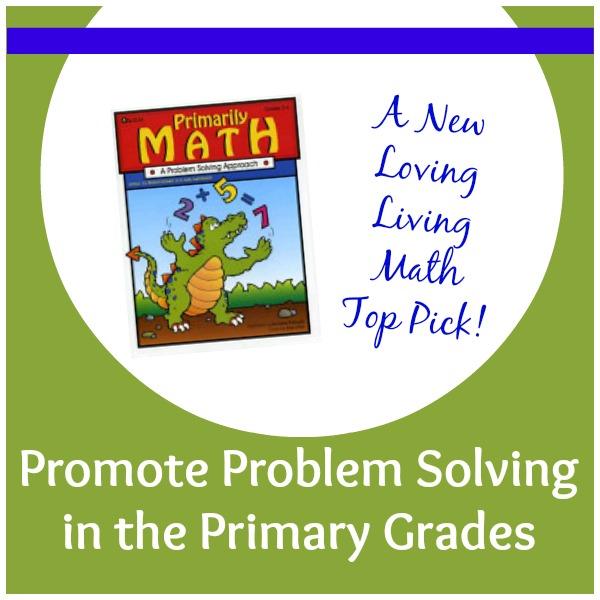 (This post contains affiliate links and links to my business website, Shining Dawn Books.  I was given a free copy of Primarily Math in exchange for an honest review.)
Why Problem Solving?
If you've read Loving Living Math or many of my living math posts here on Our Journey Westward, you know that I find most traditional math curricula to lack in problem solving.  Real problem solving.  You know, the kind that works brains and stretches thinking.
Kids need practice with problem solving because – well, real life is full of problems to solve.
The good news, you don't necessarily have to give up your current textbook math curriculum.  Just be sure to add fun problem solving opportunities a couple times a week – even with younger elementary students.  I have a great book to share with you for 2nd-4th graders – Primarily Math: A Problem Solving Approach.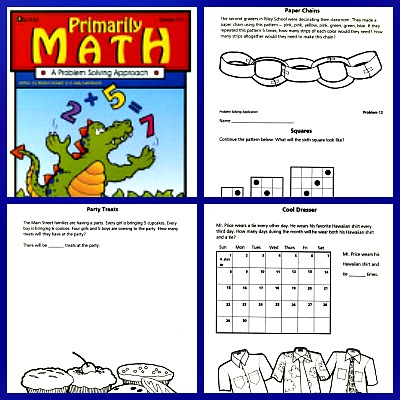 Problem Solving Strategies
Primarily Math covers 5 problem solving strategies – using manipulatives (or acting out), draw a picture or diagram, extend a repeating pattern, make a table or list, and choose relative information.  Each strategy is taught and practiced approximately ten times.  The book ends with 55 problems that expect your child to choose the correct strategy to solve the problem.  In other words, there's plenty of teaching and practice to cement these strategies!
What I Really Like
Each problem utilizes simple language – nothing that tries to trick young children.
Several activities are provided to practice the five types of problem solving strategies.
The lessons are quick and easy.
Using hands-on manipulatives to build understanding doesn't take planning and preparation.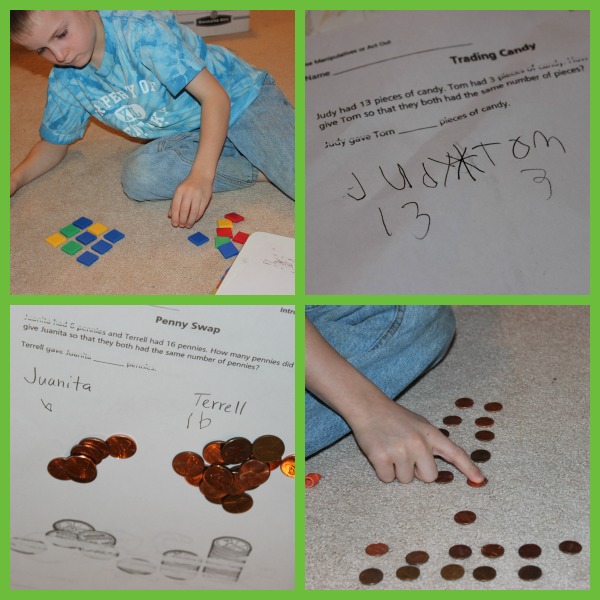 My littlest guy is only in the 1st grade.  Because he's been doing logic and problem solving since PK, I've been using several of these Primarily Math activities with him already.  He loves them!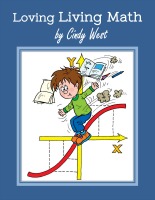 I'm so impressed, Primarily Math is being added as a Loving Living Math suggested resource!