The Old Schoolhouse Magazine sent out some freebie units not too long ago from Highlights of Homeschooling and one of them worked perfectly for our Pilgrims unit study. It's called The Mayflower Unit Study.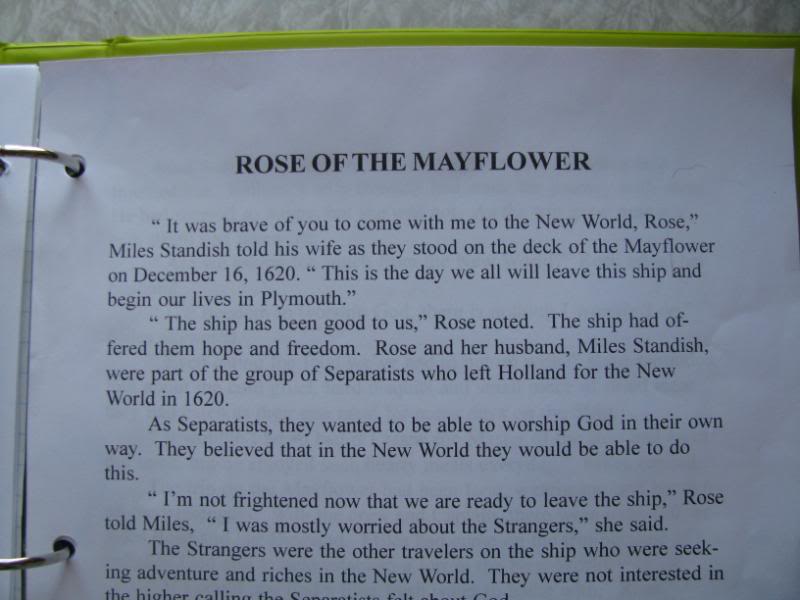 This isn't the typical unit that we do around here, as it's very language arts led and didn't required much by way of hands-on projects. Considering the in-depth project-based study we just completed and the very hands-on study I'm planning next, this change of pace was perfect. And, as I'm always saying, it gave the kids a different experience, which I see as a positive thing.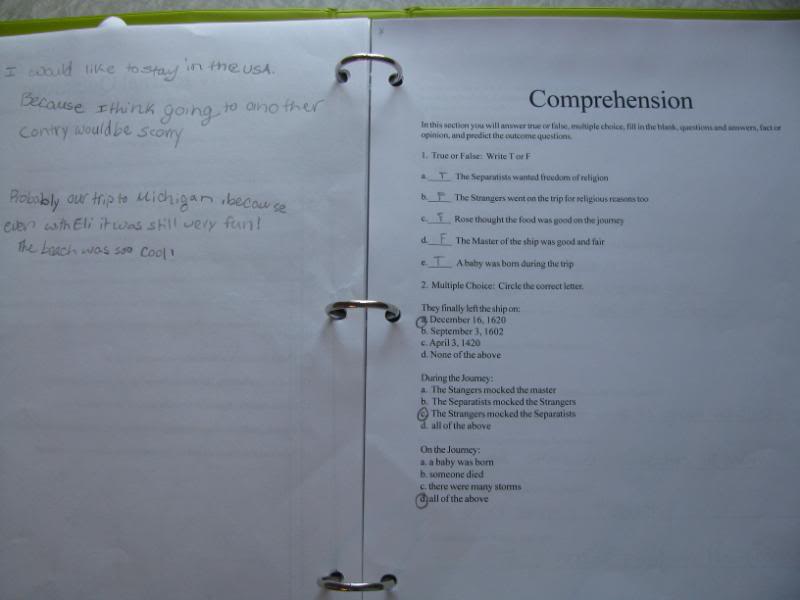 Because the unit was short and simple, the explanation is, too. The unit includes a short story from which all the activities and worksheets can be completed. I gave the kids a notebook with all the reproducibles I expected them to complete and they were responsible for spreading the work out over a week's time. The only restriction I gave was that the notebooks had to be turned (finished and neat) by Friday.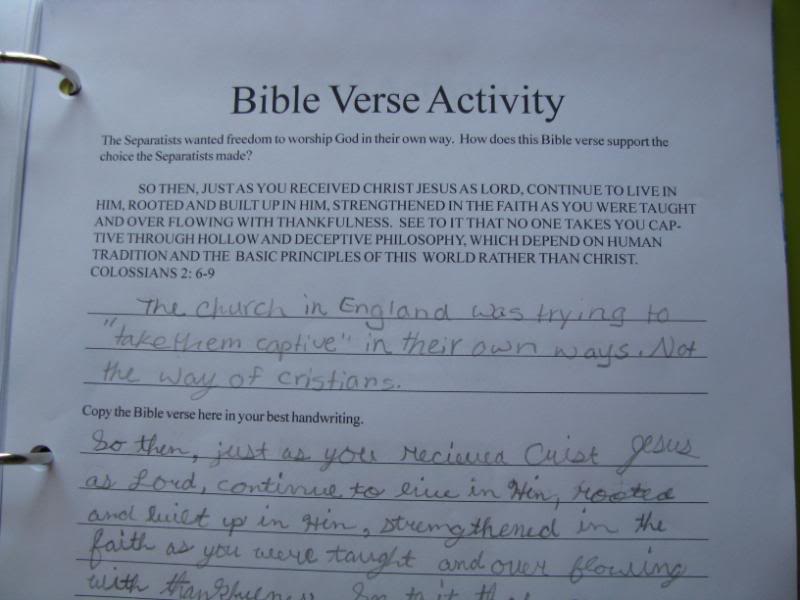 We read library books about the Pilgrims (their voyage, their beliefs, their reasons for coming to America, their hardships and the Native Americans who helped them) daily to add other perspectives. As usual, Mahayla had an assigned chapter book to read. From the Dear America series, she read A Journey to the New World: The Diary of Remember Patience Whipple, Mayflower, 1620. Because of the amount of writing involved with the regular unit, I gave her a break on doing a project to go along with the book. She was grateful (to say the least), but thoroughly enjoyed the book.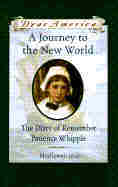 Now we're on to a very in-depth, hands-on look at the Thirteen Colonies and life in Colonial Times. I look forward to sharing all sorts of pictures and projects with you in a few weeks.