Looking for a simple way to engage your children in some fun learning this summer? Why not try a few learning centers!
What is a learning center? Quite simply, a few goodies based on a certain theme that you put together for your children to explore. Yep, that's it. Easy and intriguing.
Here's the latest summer center at our house. The topic for the next couple of weeks is the good ol' USA!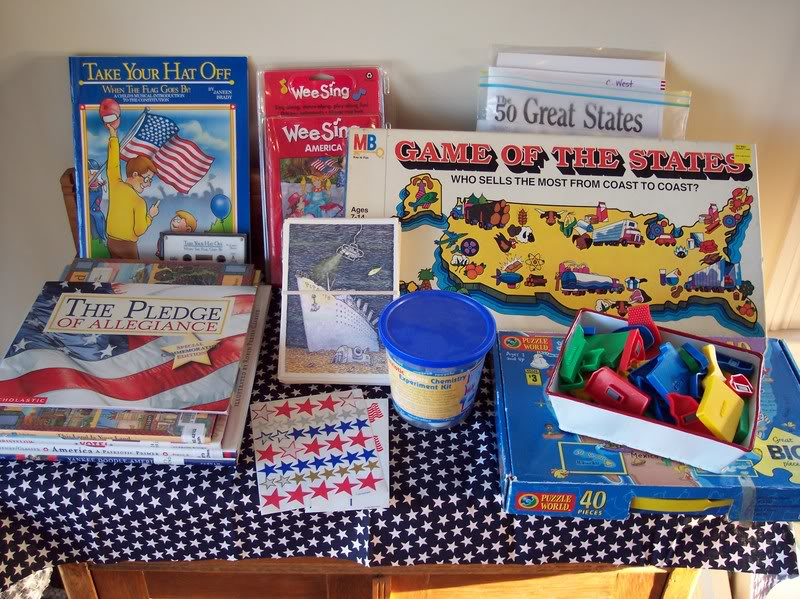 I've included a few library books, a Patriotic colors chemistry experiment kit, Wee Sing: America, a few games, a U.S.A. Puzzle, U.S. Presidents flash cards, and some patriotic stickers.
Everything on the table (almost) was under $1.00 or free! I've told you many times before how much I love curriculum sales, yard sales and Goodwill. Well, when I find something cheap, I usually buy it. When I decide on a theme for my center, I go on a treasure hunt around the house to see what goes with the theme. Even the star fabric was 1/4 yard of $1.00/yd fabric = 25 cents!
I can't wait to hear about the centers you put together this summer!