32 Awesome Outdoor Fun and Games Gift Ideas
If you've been around here long, you know that I love games! They are fun and educational, and a great way to hang out with family and friends. This post lists a variety of outdoor fun and games that your kids are bound to love. Whether you're looking for a yard game, some pool fun, or a "great outdoors experience," you'll find something on this list!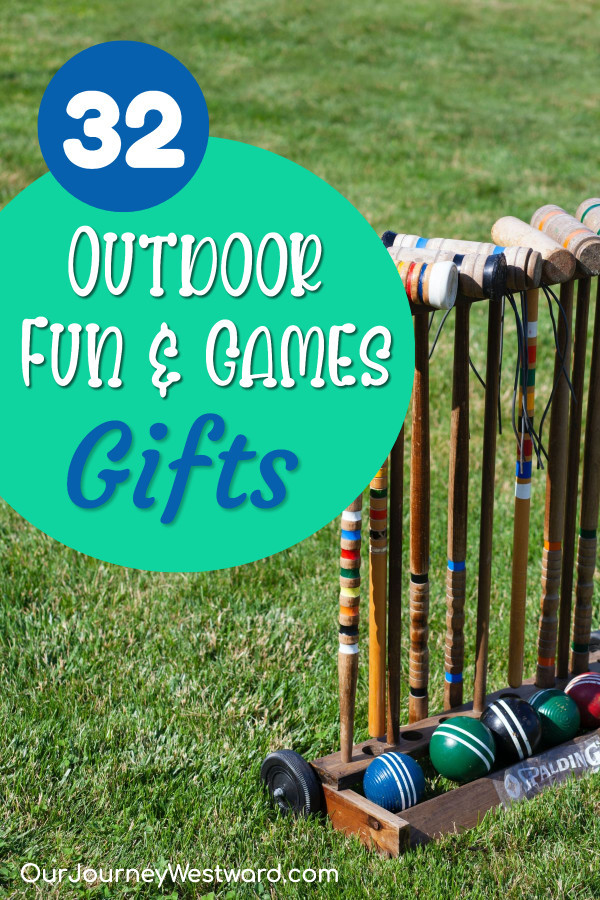 This post contains affiliate links.
Yard Game Gift Ideas
Yard games are perfect for playing with family or friends. Multiple players are welcome, but two players are all you need for many of these games. Children can always practice by themselves for some independent playing time, too! Each of these games is easy to learn and can easily be played by children and adults of varying ages.
Water Game Gift Ideas
Do you love a good water game? There's no better way to cool off in the summer than getting in the pool or playing in the sprinkler. While I also happen to like relaxing at the pool, I don't know too many kids who want to soak in the sun peacefully. Luckily, these fun games can keep kids of all ages busy at the pool, beach, or even in your backyard!
Gifts for Kids Who Love the Outdoors
If you have an older child who loves the outdoors, you might consider a gift that will keep on giving for years. Serious gifts like these encourage children to explore the outdoors and hone important skills. I often reserve big-ticket items as gifts for the entire family. These work beautifully as family gifts since they will be most used when family and friends get together for outdoor fun!
Whether purchasing gifts for Christmas or birthdays, I have always tried to make gift-giving for my family and friends meaningful. Not only do I want the recipient to actually use the gift, but I also want them to get value from it, too. Outdoor fun and games bring lots of smiles, get kids moving, and bring people together. I hope you find the perfect idea or two for the out-door lovers in your life!
Other posts you may like: