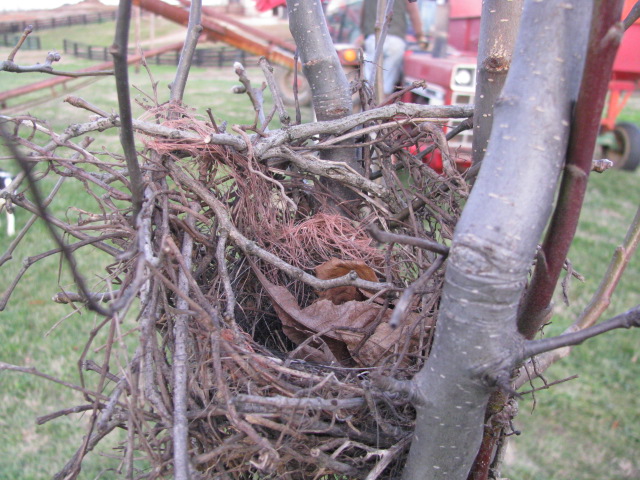 Winter is a great time for finding nature treasures that are hidden other seasons of the year. Bird's nests are one example. Can you see how some sweet little bird found spare bailing twine to add to his cozy home?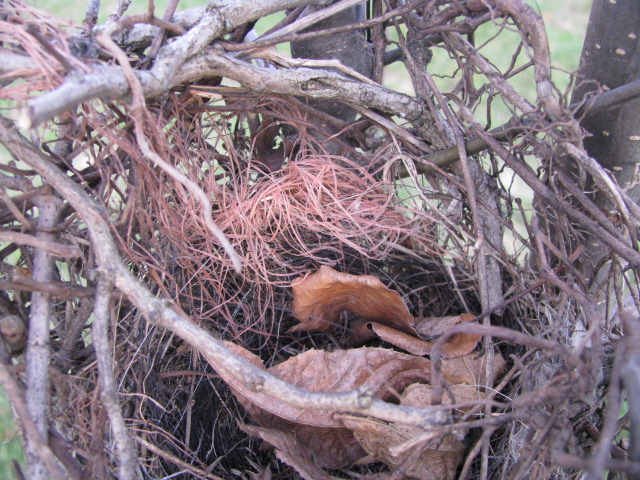 Spend some crafty time this winter creating nesting material to attract more birds to your yard this coming spring! Loosely fill a suet container or recycled mesh bag with various scraps of any or all of the following:
yarn
straw
shredded paper
cotton balls stretched out a bit
thin fabric scraps
twigs
As birds begin nesting this spring, hang your container on a tree branch. Be sure to take some opportunities to observe the busy birds who visit your nesting material. If you're lucky, next winter you'll find a bird's nest that was built using some of your materials!
I've pinned a couple of fun nesting material posts over at Pinterest. Go see!
Enjoy an entire study of birds this winter (and beyond) using NaturExplorers Beautiful Birds!