Nature Study at the Creation Museum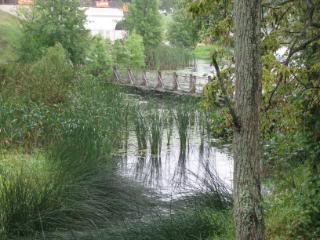 When you think of the Creation Museum, the first thoughts that pop into your head are probably things like Bible truths, dinosaurs, Noah and the flood, the need for Jesus and so on. We took a tad different approach to the normal routine of simply touring the museum this time around. Even though it rained the entire day, we spent time enjoying the beautiful and wonderfully varied nature trails.
Even though we probably would've had a lot more time to observe and look closely at plants and such on a pretty day, the rainy walk was a great way to see things we might not normally see. God's creation is beautiful in any weather!
Water was dripping from everything, including us!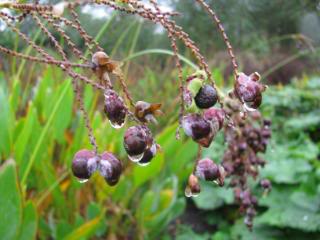 They have several water areas like waterfalls…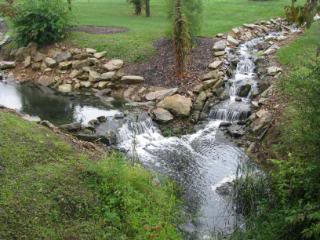 Plant life is just as varied from native to tropical.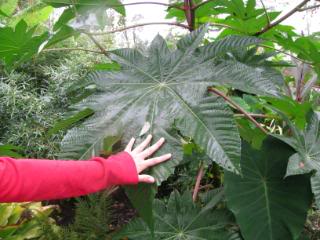 Five different bridges make for a fun walk. My children's favorite is the swinging bridge seen here.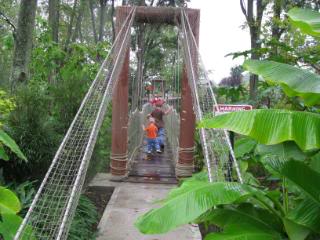 Water, water everywhere!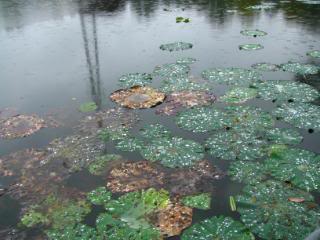 Trying to stay dry… Caleb found the leaf a bit too late. If you can't tell, he's soaked through and through.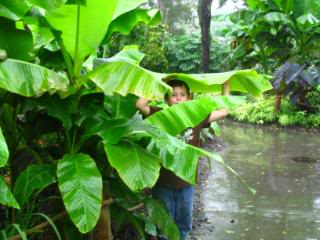 Have more fun in the rain than you can imagine with NaturExplorers' Remarkable Rain!