This month's Creation Club focus was on creeks and creek banks. Sadly, though, the creek bank was grown up more than I had imagined and we didn't get to do nearly as much exploring as planned. For me, it didn't matter because I can enjoy any nature walk. For the children expecting to explore a creek in wet and wild ways, they were a bit disappointed. Below are a few pictures from our walk.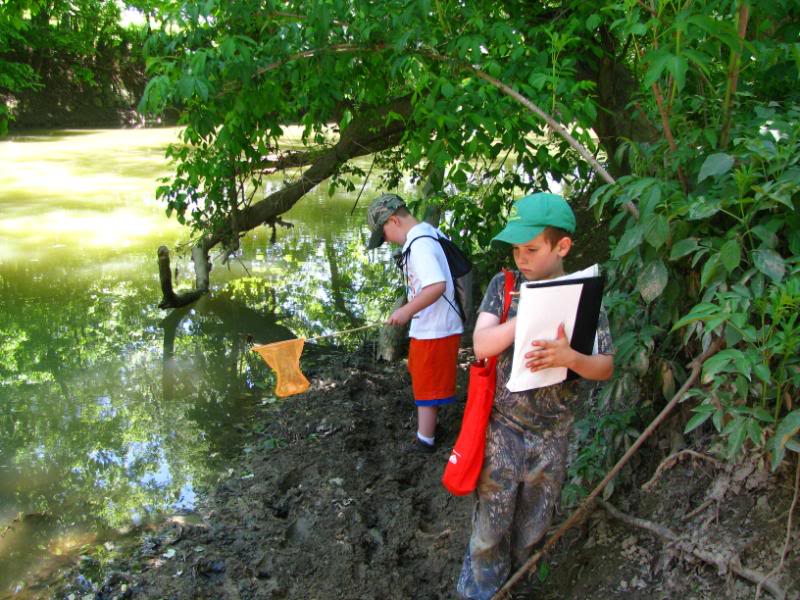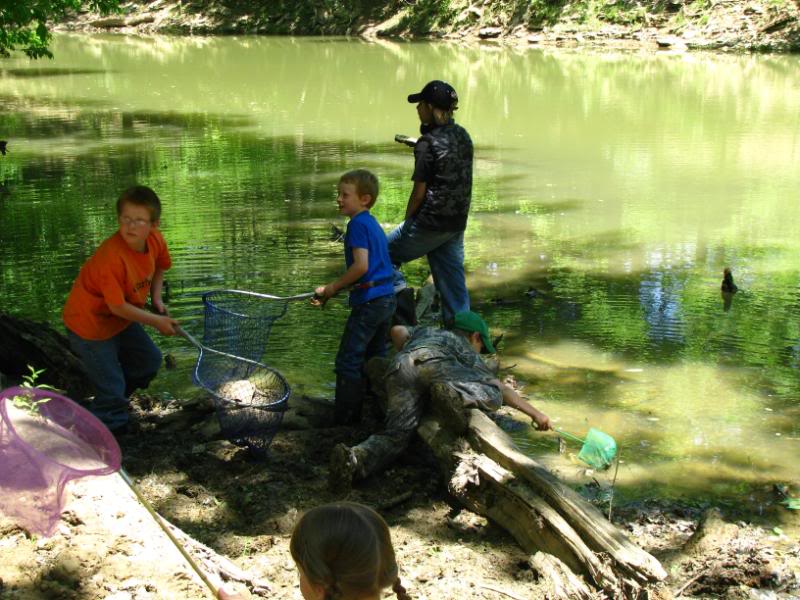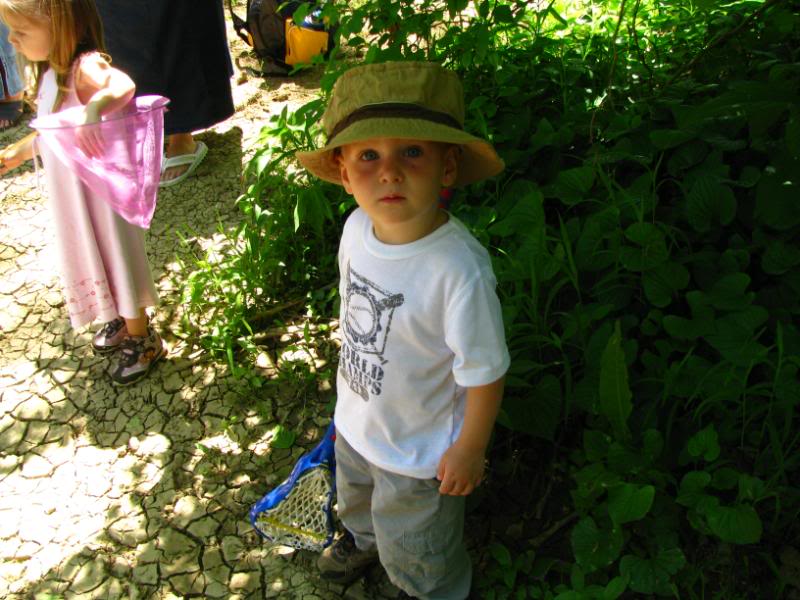 These were bright red mushrooms!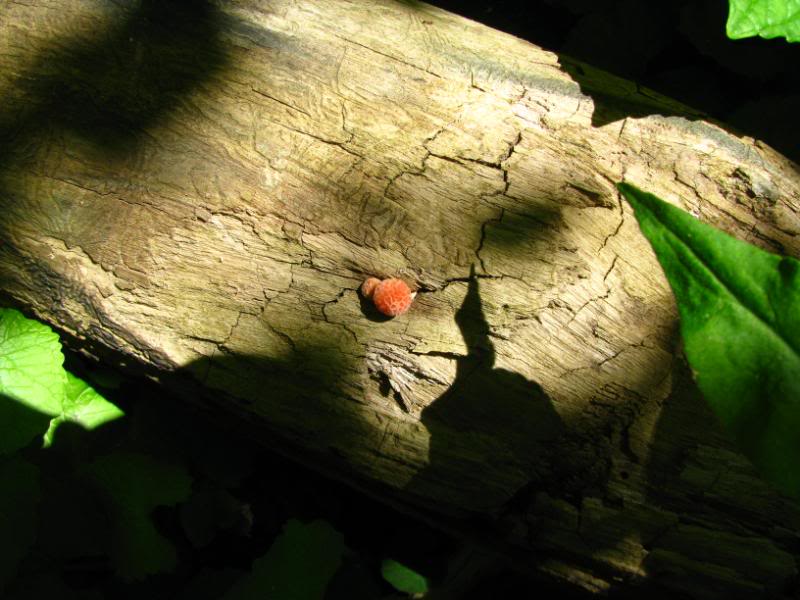 This one is bright red, too, although the color didn't show up quite as well in the picture. See the little snail sitting on it? Can you see the worm holes in the wood?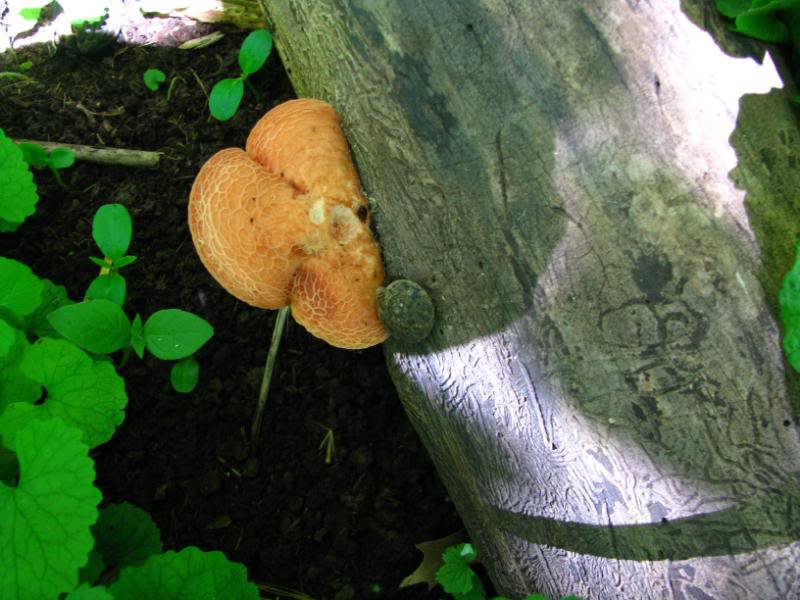 This was found in the yard once we returned. Our best guess is a Brown Headed Cowbird. Any other suggestions?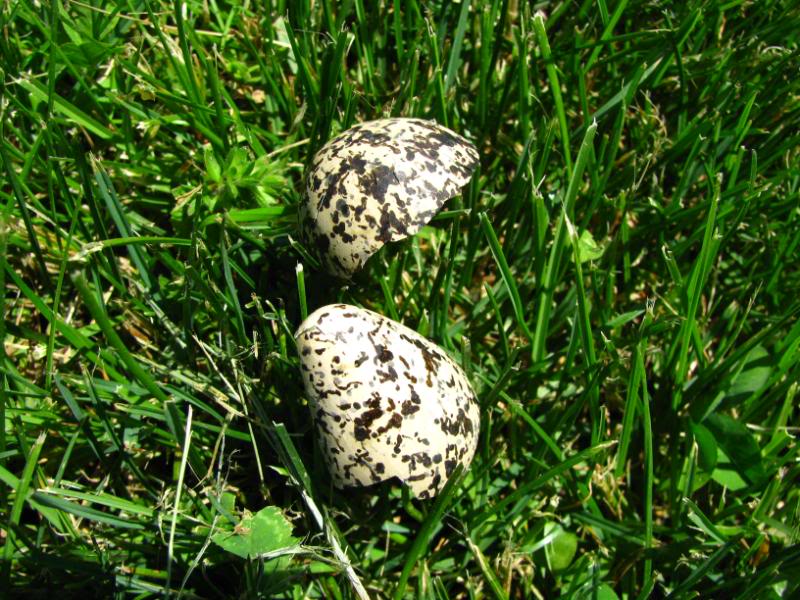 And this one wasn't found yesterday, but I couldn't resist posting it. We found it at Melissa's house this week when we went for a visit. It's a cowboy hat shaped mushroom! Eli tried to pick it up to put it on his head!