What a pleasure this group has been! This summer, a few moms of girls ages 8-12 got together to organize a Keepers At Home group. We meet twice a month and use the Keepers At Home Handbook as a loose guide when planning what to teach the girls. The moms take turns teaching classes – choosing what we feel most comfortable with. After the class, the girls and moms get to sign off in the Handbook that a certain skill was learned and the girls earn a little bracelet charm (handmade) to add to charm bracelets we gave them in the beginning.
This picture is from our decoupage class.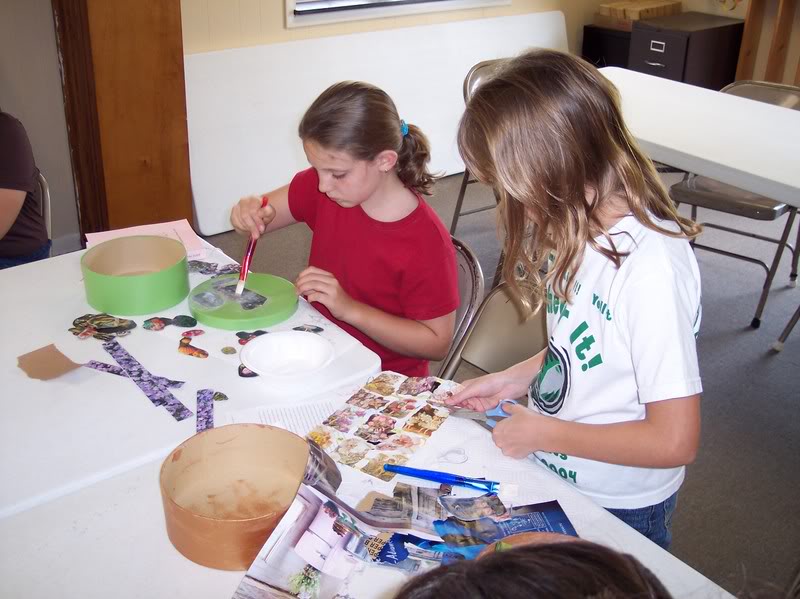 The girls are having a ball! Each meeting starts with the Keepers At Home song, then one of the girls prays. The mom who is leading the lesson usually begins with a short devotional first. So far, we've had classes on decoupage, soap making, cleaning, horses, dessert baking, yarn doll making and hospitality/tea party. Some of the classes yet to come this year are cake decorating, safe computer downloading and cookie baking.
This picture is of two moms who "helped" during a cleaning relay. Lucky for me, I was pregnant at the time and couldn't take part!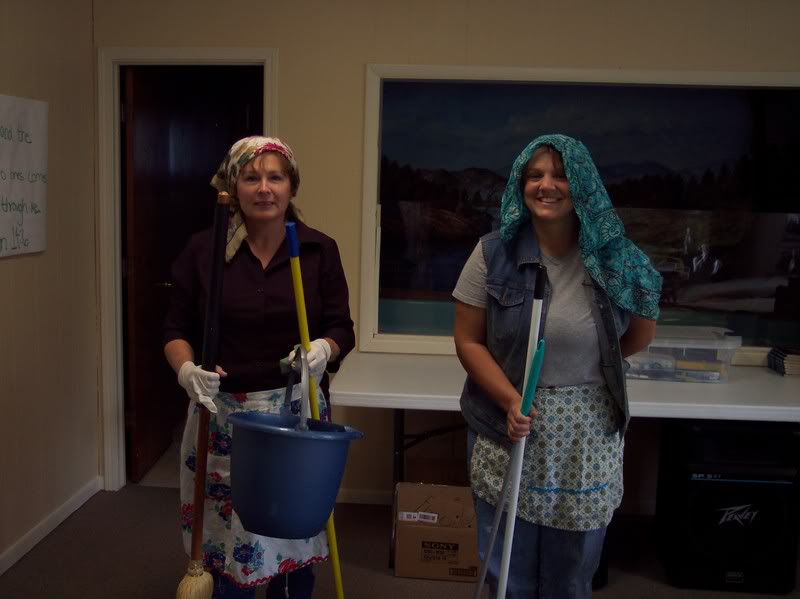 Our biggest goals when putting the group together were (1) to teach the girls unique skills and (2) keep it cheap! Most of us had looked into Girl Scouts or American Heritage Girls and liked the concept, but not the price tag or the large amounts of time each took. So, we found this alternative and have been very pleased. We keep it casual, small, simple and try to make most projects/lessons free or cheap.
What's so wonderful about this program is:

*it can be used by any age girl.

*any size group (even one girl and her mom) works.

*the projects/lessons can be as in depth or simple as you see fit.

*the handbook gives you tons of ideas, but you aren't tied to any particular order or curriculum.

*it teaches skills that are not only fun, but useful for a future woman/mom/wife/keeper of the home.

There's more, but I'll let you check it out for yourself! http://www.keepersofthefaith.com/Catalog/KeepersClubsIndex.asp
In case your wondering, they have a boy's program, too called Contenders For The Faith. I would love to see the dads of our group put together some of these activities for our sons.