A Day in the Life: Hands-On Nature Study at the Creek
Boy, am I excited to introduce you to Kristina Garner in this post! She and her girls enjoyed some exciting, hands-on nature study in their backyard creek recently and Kristina is sharing the experiences with all of us.
I think you'll especially love to see how much they learned about creeks (and how much fun they had) in just one day of exploration per week over a 5-week period. If you'll remember, that's the nature study plan my own family has followed over the years – just once per week. But, oh, how those weeks add up in knowledge over time!
Please welcome Kristina and her sweet girls – and be inspired in your own creek walks!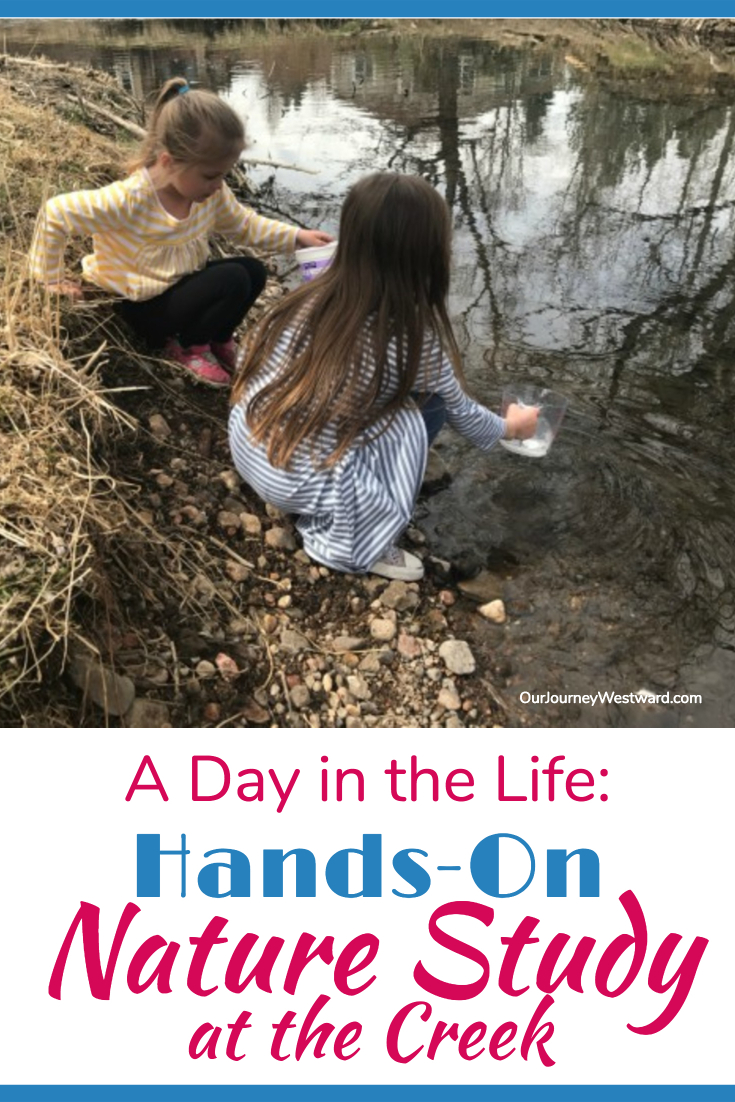 Hands-On Nature Study is Fun
I first discovered the NaturExplorers series when my daughters were very young, and we were living in Maui. In those initial months of homeschooling, I really wanted to emphasize nature studies and outdoor discovery but wasn't sure where to begin. We spent an entire season with the Wonderful Wildflowers guide, discovering all of the amazing blooms that peppered our jungle acreage. The following summer, we thoroughly enjoyed the Ever-changing Erosion guide while we vacationed in Rocky Mountain National Park. I still remember our day spent wandering the Alluvial Fan, pointing out features we'd picked up from our guide.
This past winter, it occurred to me that, even though we often played along the creek behind our new home in Morrison, CO, we hadn't spent any time studying it. I was too busy on several work assignments to pull together a proper unit study, but then remembered seeing a guide for creeks back in our NaturExplorers days. And so we downloaded Incredible Creeks, ordered a few of the recommended books from the library, and crossed our fingers for a mild spring.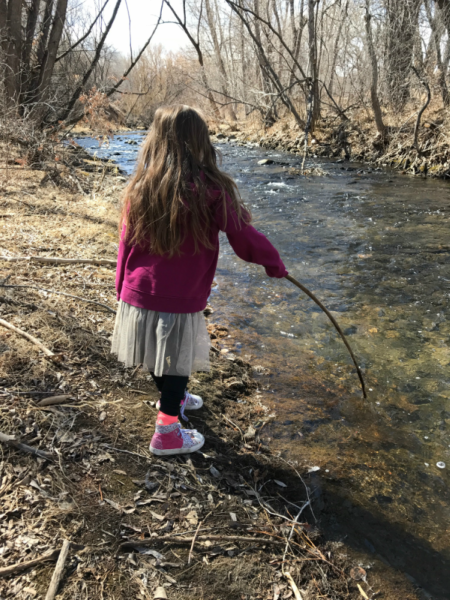 This post contains affiliate links.
Week One: A Scavenger Hunt and Magnifying Creek Water Samples
The first weekend in March was a cold one, but we were so excited from reading through the guide, and from snuggling over Jim Arnosky's The Brook Book, that we decided it was worth the chilly cheeks and headed to the creek.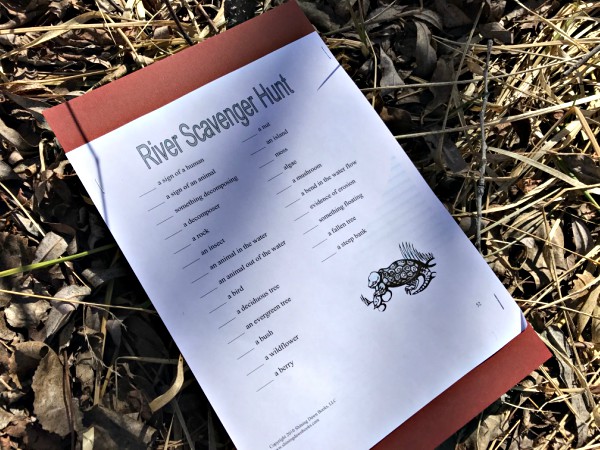 I made a list of the activities from the guide that I thought were age-appropriate (and realistic for March in Colorado) and allowed the girls to each choose one for our day of exploration. My oldest daughter was eager to do the "River Scavenger Hunt" activity, while my youngest wanted to do the "Creek Water Magnified" activity.
We started with the scavenger hunt, and my oldest took off through the cottonwoods to find everything on the list. When she had finished, only about half of the items were left. Pink-nosed and invigorated, she suggested that we do the hunt again after summer had come to the creek. I agreed and added that doing one in every season would be a fun idea.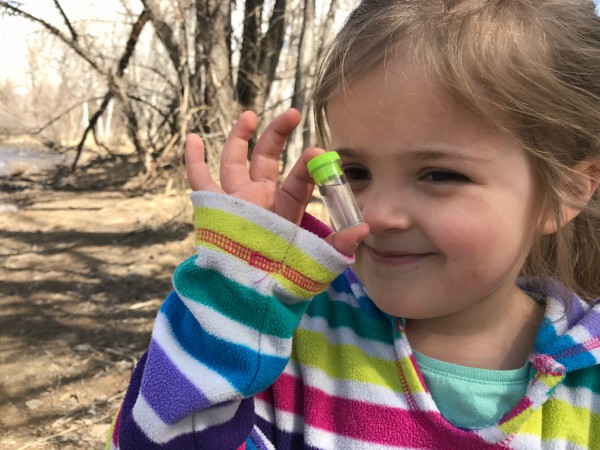 It was time for my youngest to collect her sample of creek water for our next activity. She collected two vials—one from a rapidly-flowing section and one from a calmer bend—and we headed back to the house.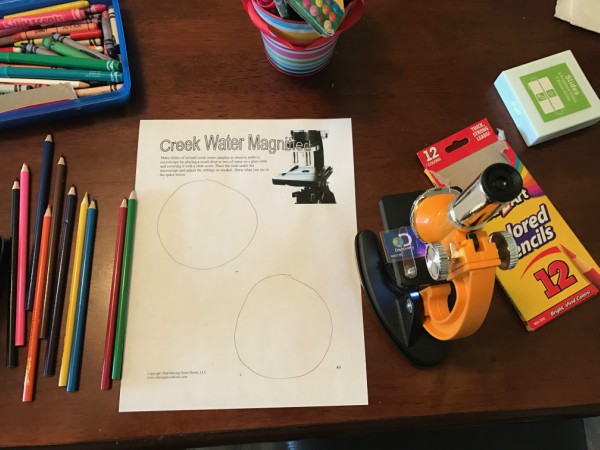 I set up the two microscopes we'd received from my mother-in-law a few weeks prior—each with a slide from one of the two samples—and printed out the "Creek Water Magnified" worksheets from the guide. The girls were delighted to discover several small creatures in both samples. I took the opportunity to remind them why we never drink untreated creek water, and they drew what they had seen on their worksheets.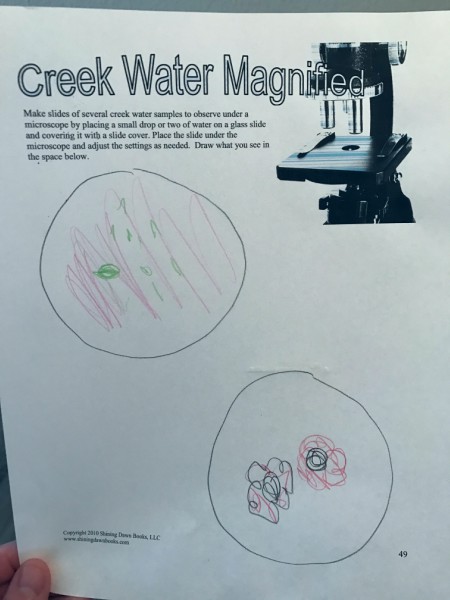 Week Two: So Many Things to See Along Our Little Creek!
One afternoon, we printed out pages with several observation prompts from the guide and took a walk along the creek. We used the compass on my phone to determine which way the water was flowing and examined the sediments and stones, in various stages of erosion, that had been deposited at a place where the creek bends sharply.
We pointed out debris that had washed up onto the bank and marveled over exposed tree roots along a particularly eroded spot. We also went through a list of "signs of a healthy creek" and made the discovery that our little section of the creek seemed to be in very good shape.
After bolstering some courage, my oldest tried her hand at peeking under rocks but found very little. I suspect it was still a bit too chilly for most critters.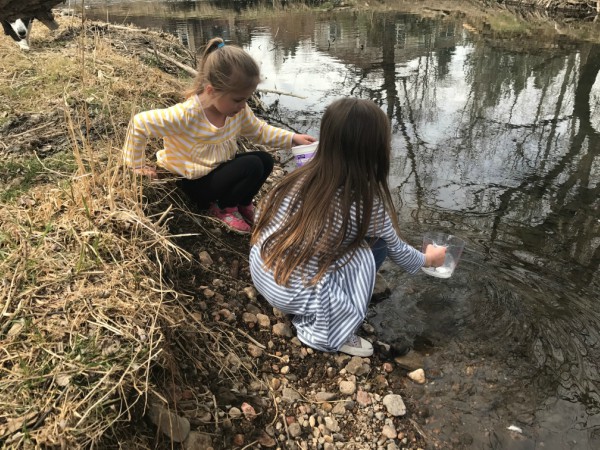 Week Three: Peeking Under the Surface
Finally, toward the end of March, we had an especially beautiful afternoon. The girls had been anxious to do the "viewfinder" activity from the guide, and it seemed like our best chance of doing it before the next storm hit. I was in the middle of searching for a discarded jug or container to make into a viewfinder when my oldest dashed into the room with their gerbil's transportation carrier—a perfect solution!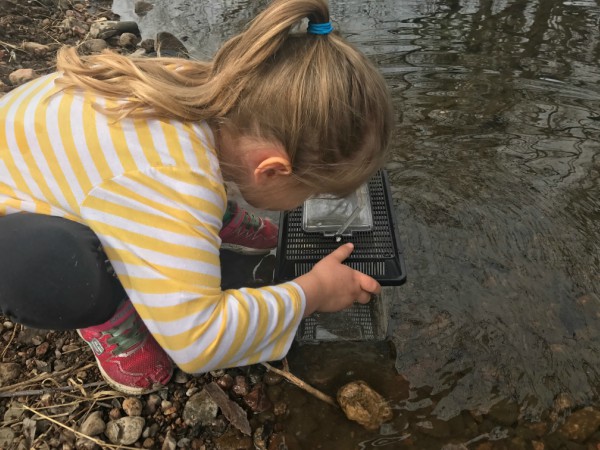 We ran down to the creek, took off our shoes, and rolled up our pants. The water was cold, but the mud felt glorious between our toes. I showed the girls how to set the gerbil carrier into the water and bend over the top to see what was under the surface. They loved it!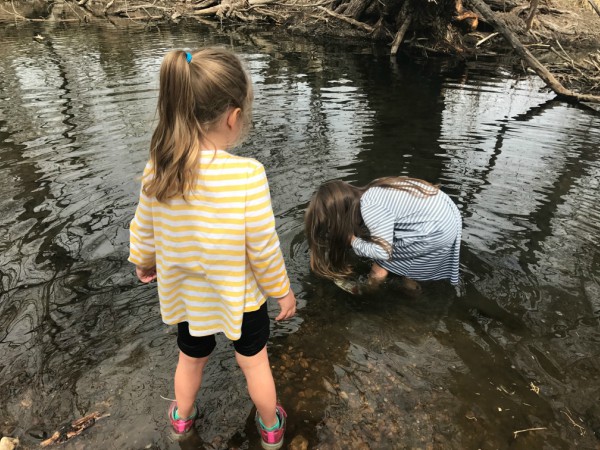 My youngest remembered that the guide had mentioned looking for tadpoles in the spring, so she walked up and down the bank with her head over the viewfinder, looking for them while my oldest (her courage growing since the rock-turning day) reached into the muddy banks, feeling for crayfish. Both came back empty-handed and I reminded them that this water wasn't far from mountain peaks where it had started—and still very cold for most creatures in the first weeks of spring.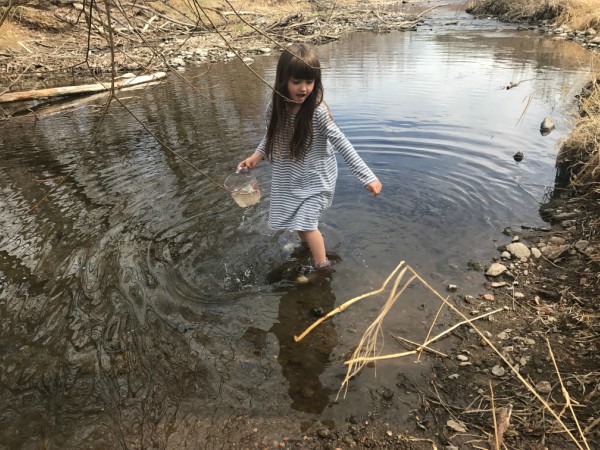 Week Four: Erosion Demonstration, Tracing the Path, and Creek Food Chains
Sure enough, snow came the very next day. We took advantage of the indoor time to find our little creek on our Colorado map and highlight its path, from the origin to where it emptied into the South Platte River, not far from our home.
We talked about how creeks and rivers connect and carry the water to the ocean. We made pictures of different animals that lived around our creek and made a food chain collage with them. Especially exciting for my youngest, we did a demonstration of erosion using hard candy.
It was difficult to choose which activities to do—the guide has so many that it would be nearly impossible to fit it all into one month! My oldest (always a problem-solver) had a plan: when we do our seasonal "river scavenger hunt," we can spend a few days doing more of the activities from the creek guide.
Week Five: Creek-Themed Poetry Tea Party and Making Creek Paintings
March was coming to a close, but we had one last lovely afternoon to spend on our creek study. We had a poetry tea party using the selections from the guide, which featured some beautiful poems from Wordsworth, Emerson, and Dickinson and decided that, for our final activity, we would make a painting of our creek.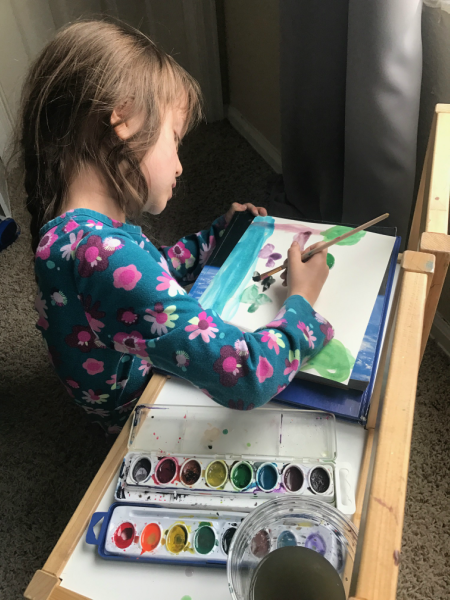 We wanted to paint outdoors, but the wind was uncooperative so we took pictures with my phone and came back inside to finish. My oldest daughter spent over an hour on her painting and when she was done, I could see how everything we'd learned had taken root. She included pictures of all of the creatures we'd talked about and the plants that grew along the banks. It wasn't merely a painting of a creek, it was a painting of an entire ecosystem.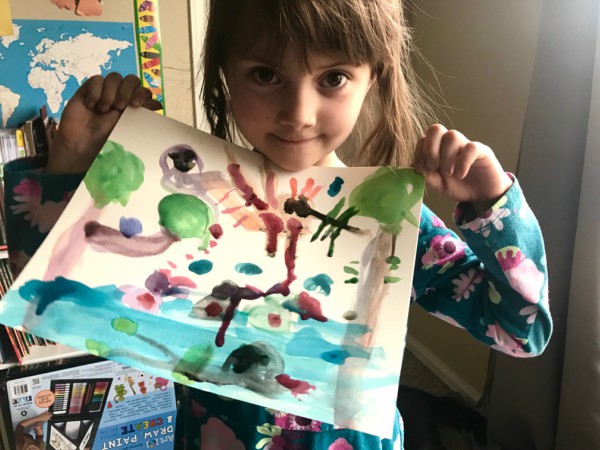 Hands-On Nature Study is Easy
The girls had such a wonderful time and learned so much! We are a secular homeschooling family but found it very easy to adapt the guide on the fly as needed. There are so many activities I still want to do!
The NaturExplorers guides are such a gentle source of inspiration and discovery. I love how open-ended they are, and how much they encourage rabbit trails and further investigation. It's so easy to just open them up and get ideas that can be quickly and easily implemented in the natural areas right outside our door!
The best part is that they are so easy to use with children of different ages—they even provide suggestions for including older and younger children. I'm sure we will enjoy our guides for many years to come.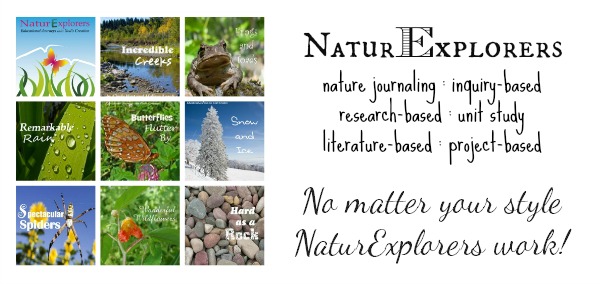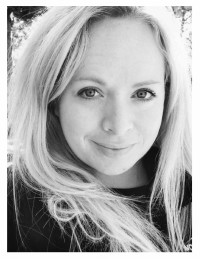 Hey there, I'm Kristina. I am a writer, artist, and homeschooling mama of two little girls. I am also the voice of Blossom and Root, our nature-based homeschooling blog. We love adventuring, being outdoors as much as possible, reading, the arts, and traveling.
Other hands-on nature study posts you might like: