Garden Pest Nature Study for Homeschool Families
A garden pest is any insect, animal, or other organism that can cause damage to plants and gardens. They can be harmful to both ornamental plants and crops, and can negatively impact the health and productivity of the garden.
Common garden pests include insects like aphids, caterpillars, and beetles, as well as animals like rodents, deer, and rabbits. Some pests are attracted to certain plants, while others can attack a wide range of vegetation. In this episode, you'll learn some valuable insights from a seasoned gardener, Mrs. Cindy!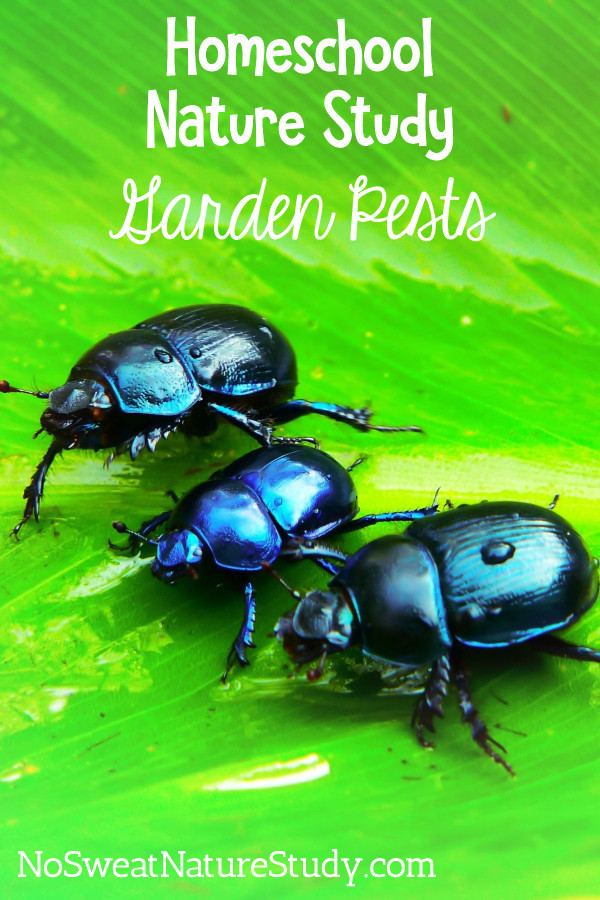 This post contains affiliate links.
Garden Pest Nature Study
At our farm, we take pride in our bountiful summer garden, bursting with a rich variety of vegetables, fruits, and ornamental plants. It's labor-intensive, but worth the effort! In the podcast episode, hear about our gardens and some of the struggles we have with garden pests.
No matter where you live, no garden is immune to the presence of pests. Some common challenges faced by gardeners include the dreaded tent caterpillars that plague fruit trees in spring and the relentless insects that prey on maturing fruits. Additionally, there's an intricate balance between attracting beneficial animals while safeguarding our harvest from their curious nibbles.
If you have the chance to read Beatrix Potter's classic tale, Peter Rabbit, it's a great inspiration to go along with this episode's theme. Peter is one of the most beloved pests of all, even though Mr. McGregor likely doesn't think of him that way.
↓ Eastern Tent Caterpillars in the Crook of an Apple Tree ↓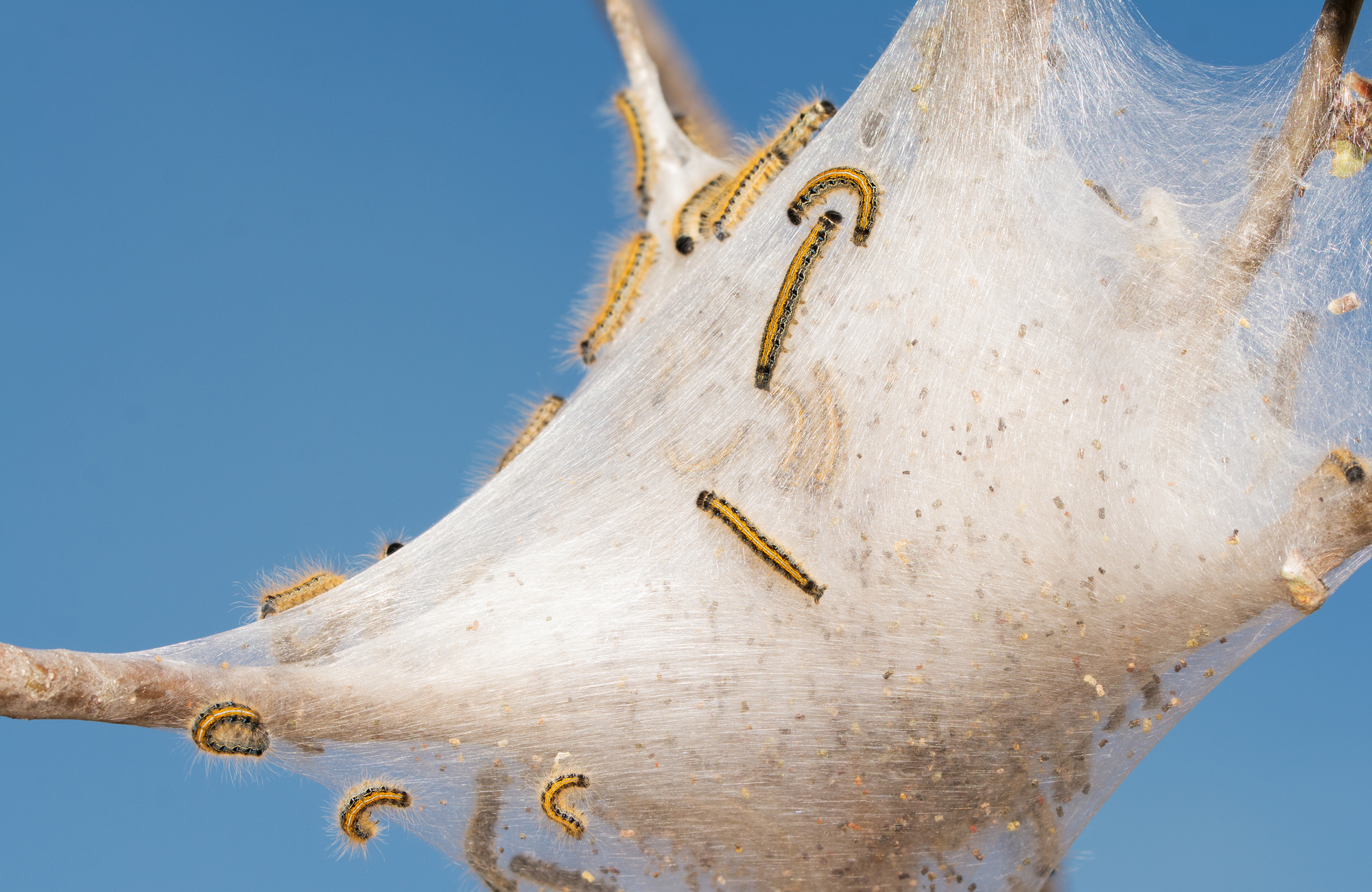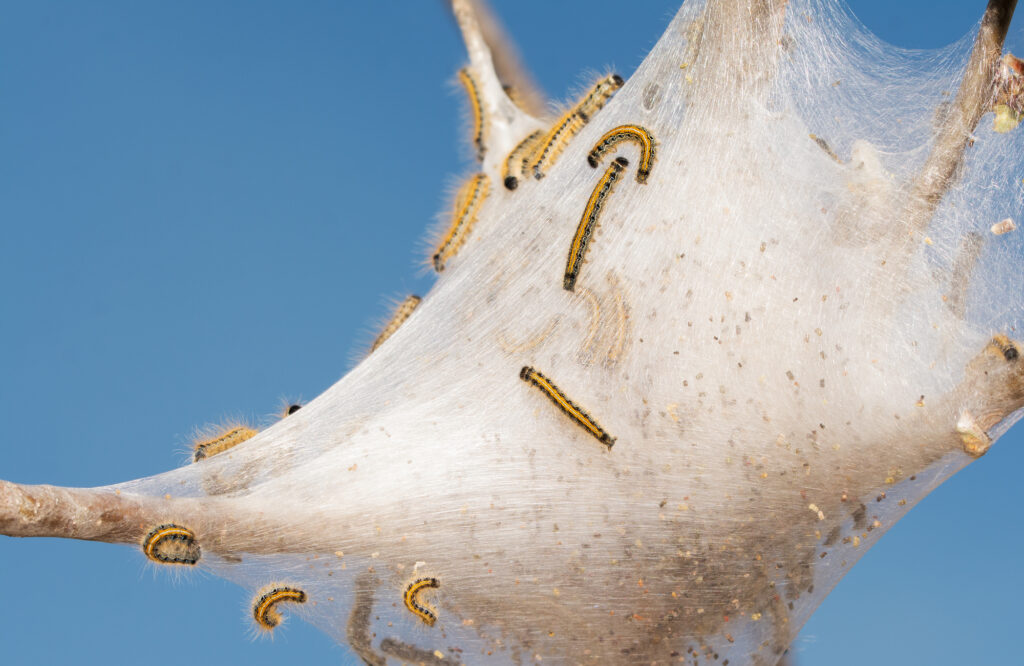 Garden Pest Nature Walk Challenge
Download your free Garden Pests Nature Walk Challenge below. It will be instantly delivered to your email inbox and you'll be ready to grab a nature journal and some brightly colored pencils or oil pastels for an exciting nature walk!
Garden Pest Nature Study Video Class
In the upcoming No Sweat Nature Study LIVE video class about garden pests, we'll be taking a close look at some of the most notorious critters that harm our food and flower gardens. We'll figure out why they are such a nuisance, see some of their (honestly very cool) tactics, know what signs to look for on our plants, and learn some ways to keep our gardens safe without throwing a bunch of dangerous chemicals on our food and flowers!
After this class, you should be able to identify several of the little stinkers and help your garden to flourish! I'll even share a simple and safe recipe for a special insect repellant spray that I bet will come in very handy for you this season.

Nature Walk Curriculum
The best way to learn more about garden pest nature study is to join our No Sweat Nature Study Live Classes. If you're not ready for membership yet, any of these curriculum guides can help you explore similar topics.
Discover the complex Life Cycle of a Flowering Plant with this easy-to-use curriculum that you can use with your entire family. Your children will love learning about beautiful flowering plants and their amazing abilities!
Don't be afraid! Spiders aren't really that scary once you get to know them. In fact, after visiting with them on nature walks, you're likely to gain an exciting interest in their behavior and beauty. Come on along and learn about Spectacular Spiders!
Links and Resources
Insects often fall into the category of garden pests. Not all of them, though! Some insects are actually quite helpful to gardens. You can learn to identify insects and discover whether they are helpful or harmful by using any of these nature study field guides.
Spring Printable Packet
If you haven't already, download the spring activities packet to get the fun printables that go along with this episode (as well as the last few episodes of the podcast). You'll enjoy a fun, hands-on activity to decide which insects are helpful or harmful to your garden!
Please leave a rating or a review on your podcast app! It helps the podcast to show up for more people…which means more families can enjoy science through the wonderful lens of nature study! Thank you!
Would you like to record a voicemail to answer this season's nature study question?
At the end of each No Sweat Nature Study Podcast episode, Mrs. Cindy includes messages from a few of her friends. You have the opportunity to record a message that she might use on an upcoming episode!
All children must have their parent's permission before leaving a recording. Parents are welcome to record an answer, too!
Each season, there will be a different question to answer. You can see this season's question below. Think about your answer first and then follow these simple directions:
Click the button that says "start recording".
Tell me your first name. (If you want to tell your age and/or where you live, feel free to do that, too.)
You will have 60 seconds to answer the question, but try to be concise.
Push the play button to listen to your recording before sending it to be sure it is recorded properly. If not, simply record it again.