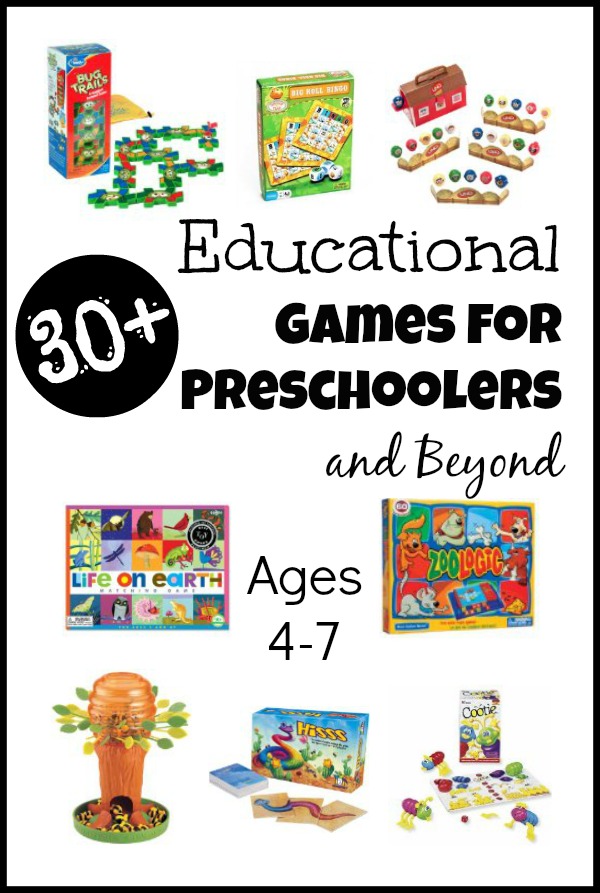 (This post contains affiliate links.)
Eli, soon to be four, is beginning to love playing games as much as the rest of us.  We typically play at least a few games a week during his school time.  I thought I'd share some of our preschool favorites – that are sure to be favorites for just about any fun-loving preschooler.
Many of these games can be played with slight younger or older than preschool children, too!
Our Favorite Games for Preschoolers
 I'd love to hear your favorite games for preschoolers!  Have fun with your little people!