Tuesdays are such a sweet treat! Nature study, artist study, art projects, composer study, tea time and an afternoon club are making for full and fun days.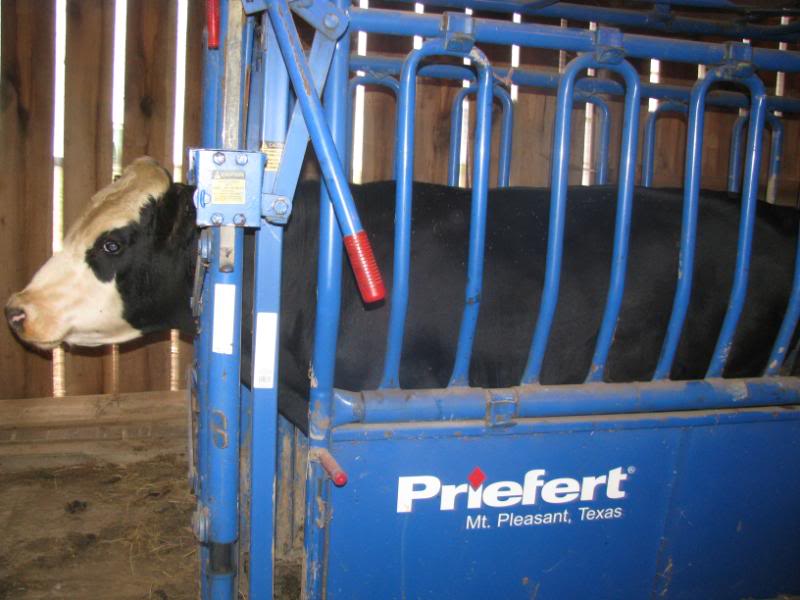 Last week's nature study turned out to be working cattle in the barn with dad. I had planned on a nice walk to observe trees and their lines, but cows needed tending, so cows they did study!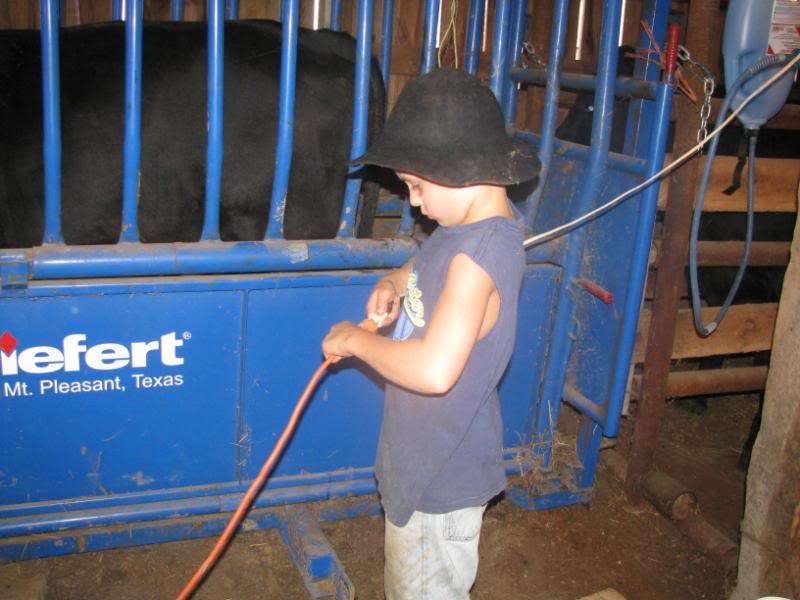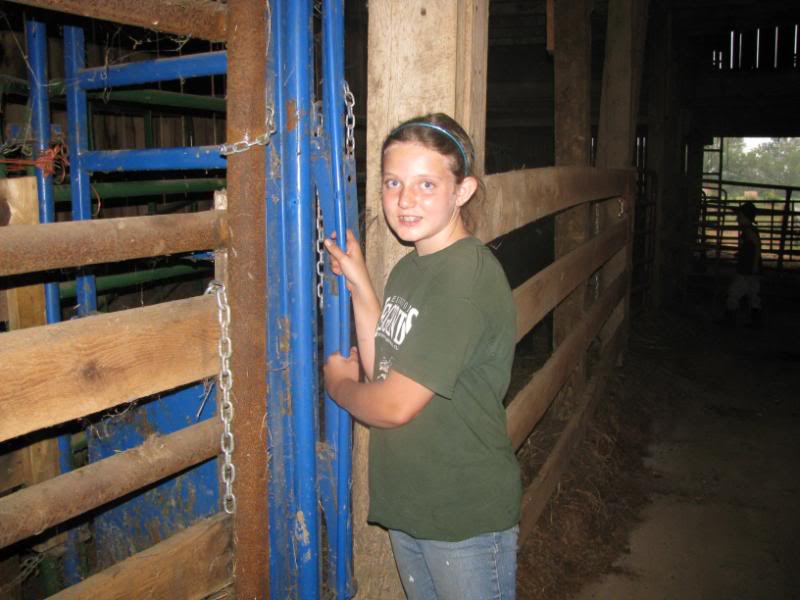 Afterwards, we continued our study of Pachelbel by listening to a new composition called "Chaconne". I found it interesting that the music brought out different emotions in each of us. I had the kids lay in the floor with their eyes closed as we listened. When it was over, one of us thought the music was sad, another thought it was contemplative and another thought it was worrisome. Either way, it was a very moving piece.
We also continued our study of Manet through several of his pictures found at Olga's Gallery. We talked about the criticism he receives for being a "flat" artist and how many of his works stray from the typical outdoor nature scenes of other artists labeled as Impressionists.
The Fifer
Then, it was off to the porch for some quick tree observation, noticing lines in trees. With watercolors in hand, the kids were asked to paint a tree Impressionist-style.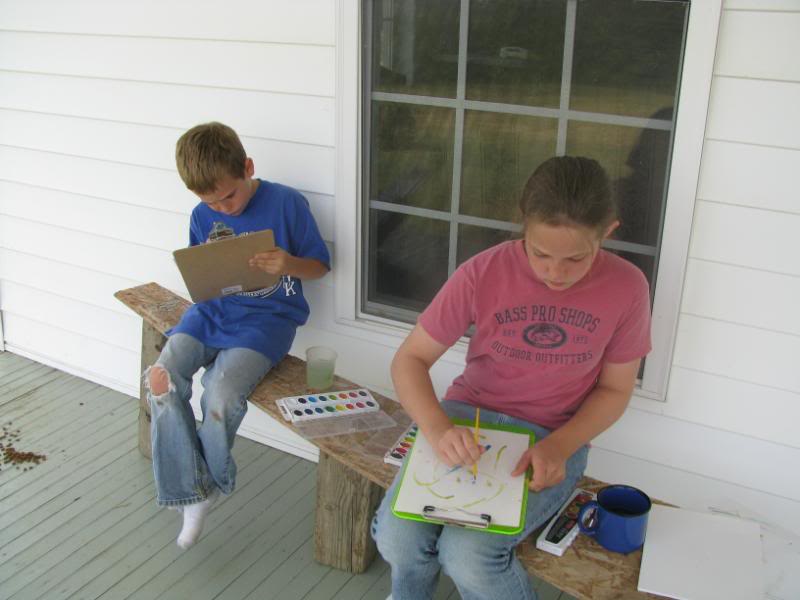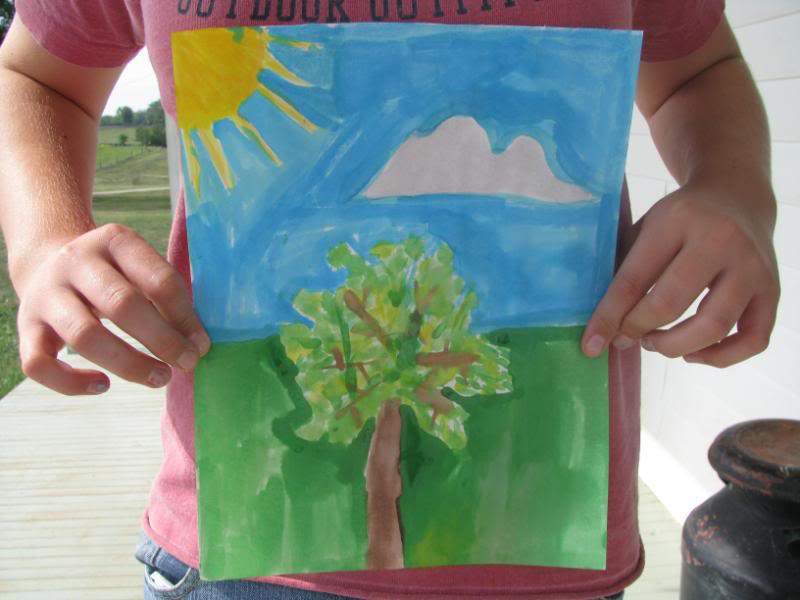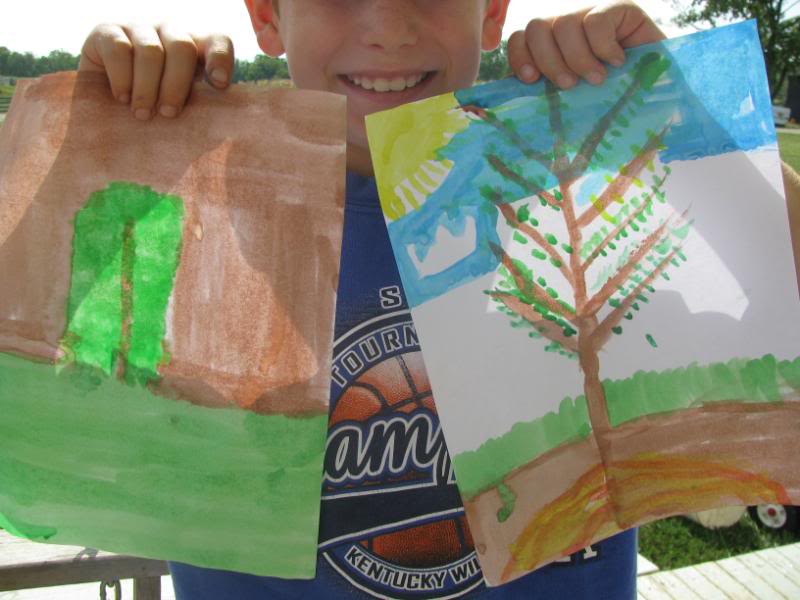 The afternoon found us at a local church for fun and games with a parachute. What kid doesn't need to experience parachute fun at least once?? Thanks, Mrs. Lisa!