Fall Treescapes, Degas and Tchaikovsky, and 4-H
Yesterday was Tuesday and that means another busy, but very rich day of learning in our house.  After a bit of Bible and math, we went outside for nature study from a distance.  Instead of observing God's creation up-close and personal, we took time to view the beautiful autumn trees as they grow in groupings.  All the greens, yellows, oranges and reds together are just breath-taking!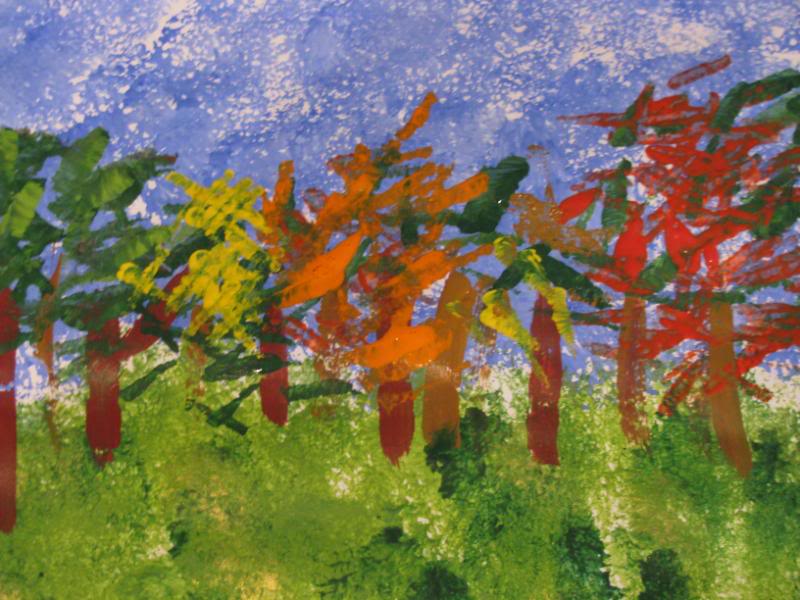 To record nature study today, we created sponge painted treescapes (a very easy and fun activity.) Take a cheap sponge (I found a bag full of 15-20 sponges at the Dollar Tree the other day) and let your child cut it into various odd shaped pieces. You'll need a little piece per paint color. Squirt several fall colored tempera or acrylic paints onto a "pallet".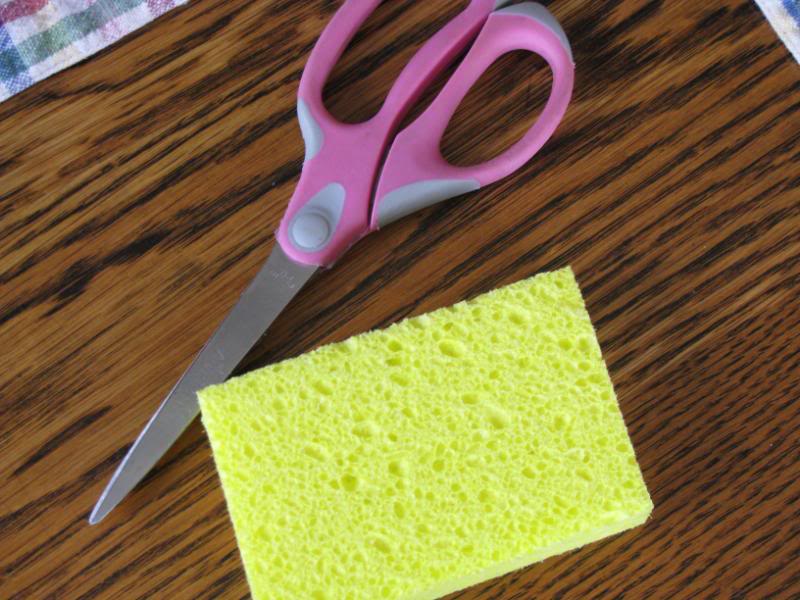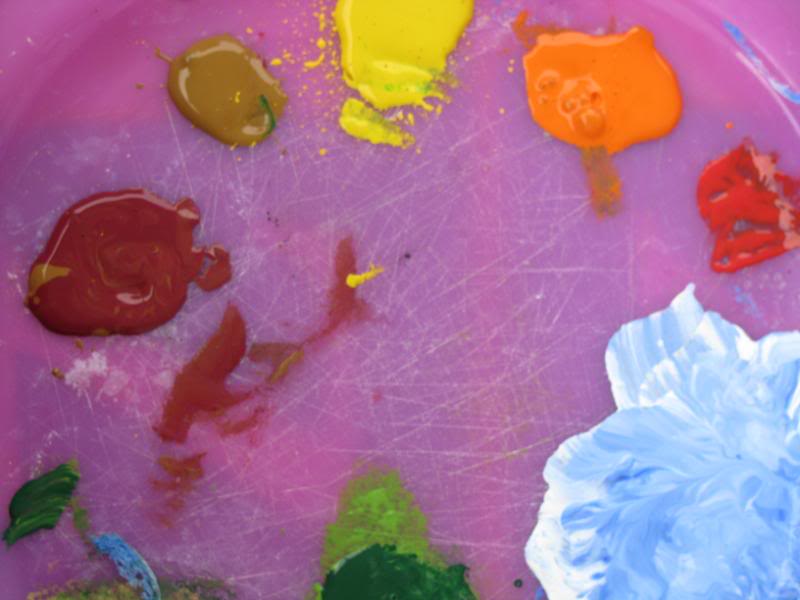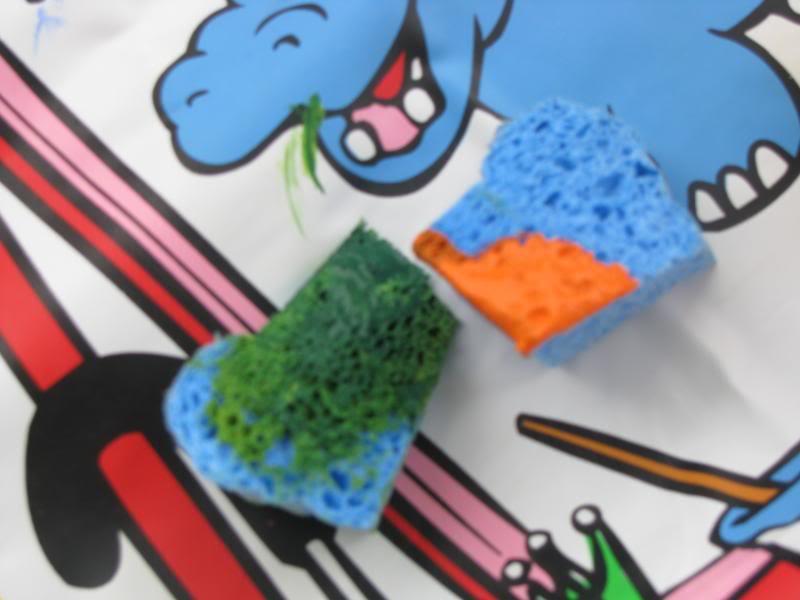 We started by using a few different blues and a white paint to make the sky. Then we moved on to the ground by using a couple of greens and a gold. Using a thin paintbrush and a couple different colors of brown, we just went along the ground/sky line painting in several tree trunks. Then using reds, yellow, orange and the green paints, we dabbed the edges of the sponges into the colors and gently dabbed onto the paper to create leaves. My explanation probably makes this sound harder than it was! At any rate, the finished product was lovely.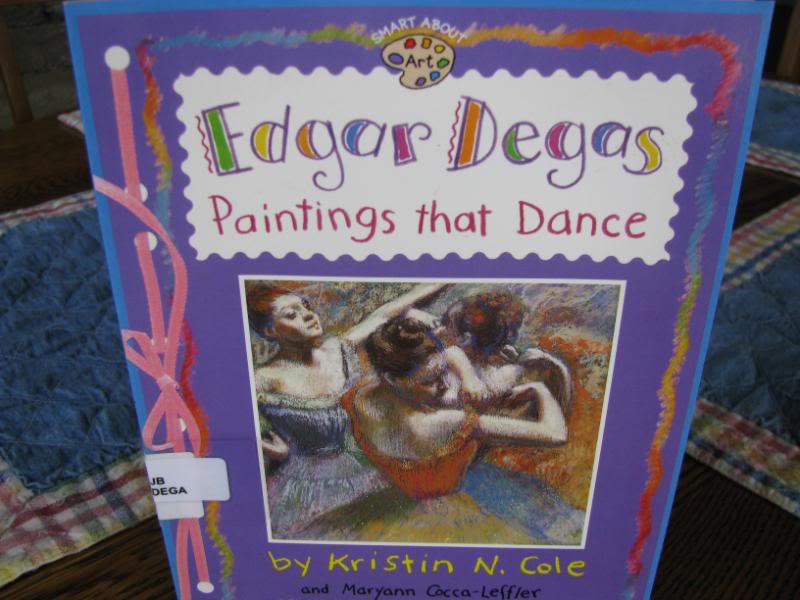 This week started new artist and composer studies. Keeping with the theme of Impressionistic artists, we began studying Edgar Degas.

Since Degas painted so many ballerinas, it just seemed fitting to teach Tchaikovsky at the same time. I found a wonderful site for composers called Classics For Kids. Where have I been, right??? We were able to listen to a couple of biographical stories about Tchaikovsky and hear some of his famous Nutcracker.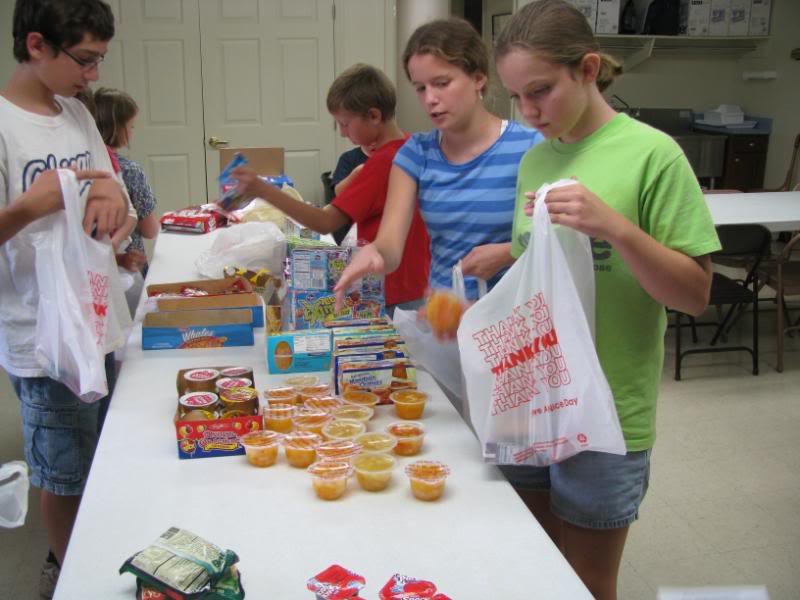 And finally, after our tea time and a history activity we headed to the first 4-H meeting of the year. Our homeschool 4-H club is designed mostly as a service-oriented club. The kids packed snack bags for needy children in the area, then worked on fall-themed thank you magnets for our local hospital workers.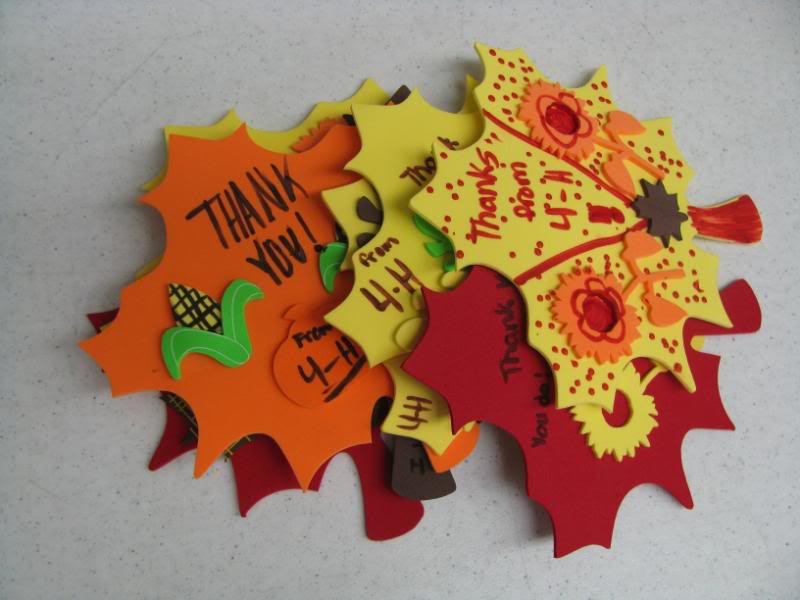 Like I said – busy, but wonderful!