We did many projects to go along with our Colonial Life unit study, but this one tops the list. Not only were these embroidered hand prints a wonderful handicraft activity, they turned out beautifully, too. So much so, that they are gracing my mantle right now and I plan to hang them on the wall soon.
Sorry, this isn't the best picture. Place a piece of plain colored fabric tightly in an embroidery hoop. On the back side, trace your child's hand with a pencil.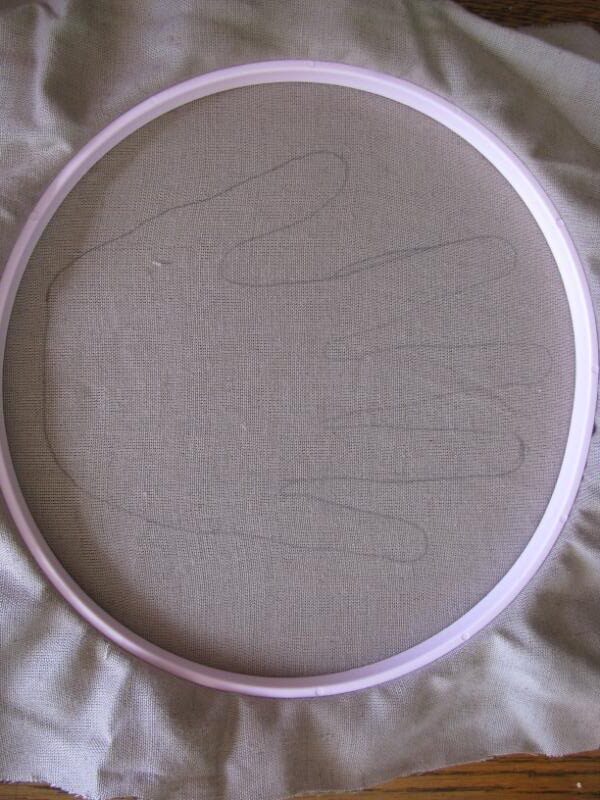 Using any stich you like, have your child embroider around the traced hand using a brightly colored embroidery thread. Remember, all the knots and not-so-pretty parts of the stiching will go on the side where you have traced the hand.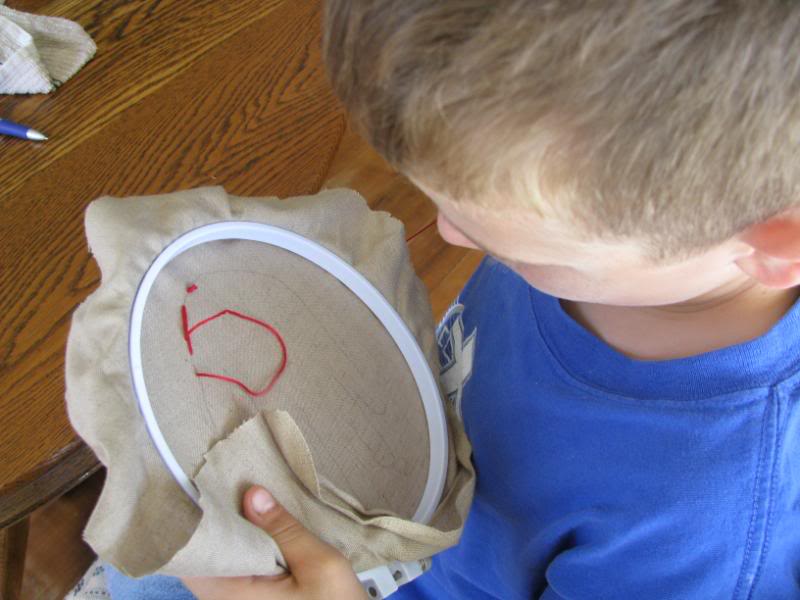 As part of the unit, we had made homemade buttons out of Sculpey clay. These just seemed to be a perfect addition to the embroidery.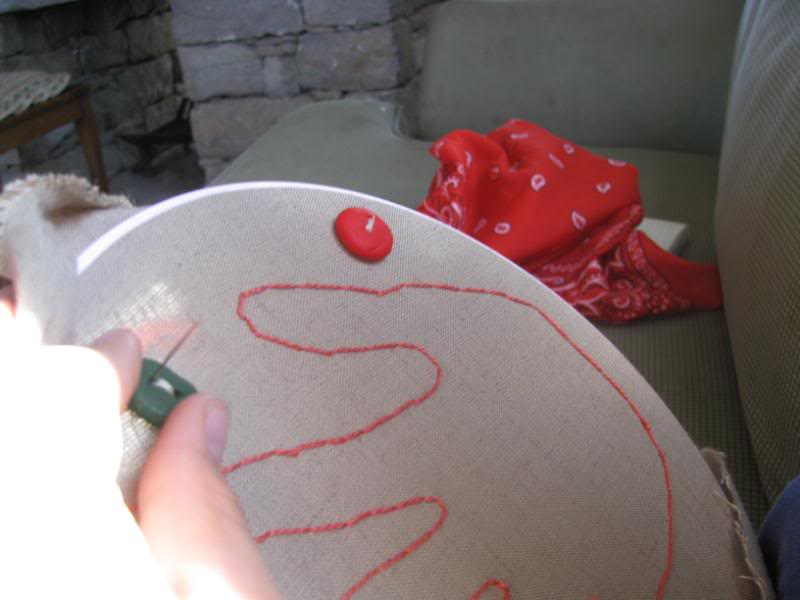 The final product turned out to be quite a keepsake. I've written their names and the date on the back of each.