Dr. Seuss in Middle School
Happy Birthday, Dr. Seuss!  In honor of his birthday, some of my blogging friends and I would like to share some fun ideas for teaching from Dr. Seuss in middle school.  The content of so many Dr. Seuss books is far more rich than you might imagine!
Dr. Seuss in Middle School: The Sneetches
Our family recently read The Sneetches
as one of our literature-based character lessons.  What a fantastic book for teaching about the Christian character trait of acceptance – knowing that every single person has been made in the image of God no matter how they look.
The story:
The Sneetches have divided themselves into two groups – those who have stars on their bellies and those who have not.  Those who have stars think of themselves more highly than they ought, while those who don't have stars think of themselves more poorly than they ought.  Mr. McBean soon rolls into town promising to make everyone part of "the" crowd.  After a day full of everyone paying lots of money to continually change the group to which they belong, Mr. McBean is left wealthy and the Sneetches are still separated into two confused groups.  They finally come to the realization that looks shouldn't keep people from being friends.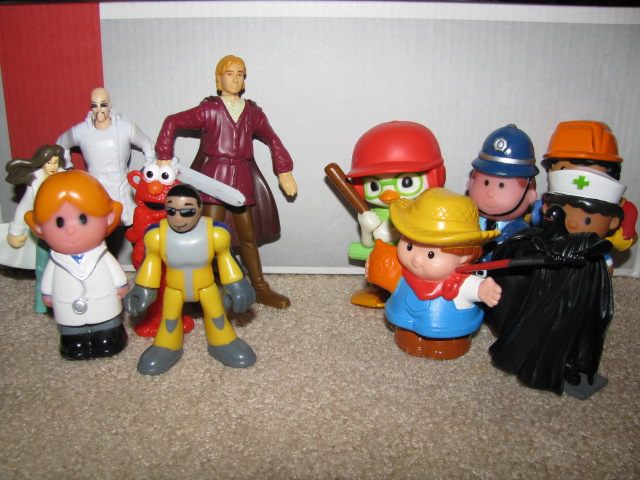 Our lesson:
1. I started the lesson by having my children think about how people are often "sorted" in society by such characteristics as their clothes, shoes, hair styles, skin colors, cars they drive, houses they live in, whether or not they wear glasses, what scores they make on tests, and so on.
2. We talked about the impact these "standards" have had in the past.  For example, how slavery and segregation occurred because of skin color.
3.  We talked about the lesser (but more personal) impact these "standards" have had in our own lives.  Have we ever been judged at co-op or church, for instance, because of an outward appearance?  Have we ever seen anyone judged in this way?  Have we ever judged someone over such things?
4.  We read a few Bible verses:
1 Samuel 16:7b  "The Lord does not look at the things man looks at.  Man looks at the outward appearance, but the Lord looks at the heart."  (What should we be concerned about?)
Psalm 139:14  "I praise you because I am fearfully and wonderfully made; your works are wonderful, I know that full well."  (Isn't everyone made in the same way?)
1 Peter 3:3-4  "Your beauty should not come from outward adornment, such as braided hair and the wearing of gold jewelry and fine clothes. Instead, it should be that of your inner self, the unfading beauty of a gentle and quiet spirit, which is of great worth in God's sight."  (Does any of the outward stuff really matter?)
John 7:24  "Stop judging by mere appearances, but instead judge correctly."  (Do we decide whether someone should be our friend based on what they wear or how they act?  Do we worry about their hairstyle or whether or not they love the Lord?)
5.  Finally, I pulled out some plastic toys (animals or people would work fine.)  I asked the kids to think of an attribute and sort the toys.  For example, we sorted our people into groups of those who wear hats and those who don't.  We talked about the silliness of considering that the group wearing hats were somehow better than the other group.  They obviously weren't anymore capable, loveable, friendly, etc. than the group not wearing hats.  There was no clear distinction other than the hats.  To decide whether or not someone is more acceptable simply because they wear a hat (or not) is a ridiculous idea – as it is in real-life, too.
We've read other books in the past that emphasize this same concept (with a Christian flair), too:
More middle school (and above) lessons:
We love Dr. Seuss books and I've come across all sorts of ideas for using the books with older kids – middle school and above.  Enjoy!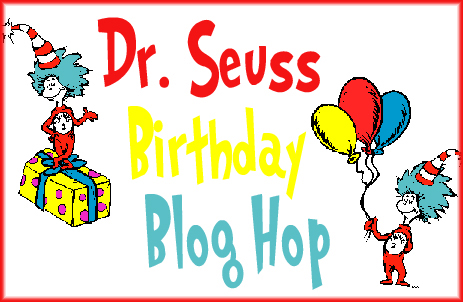 Please visit my friends who have also posted great lessons for the Dr. Seuss Birthday Blog Hop!
Ami from Walking by the Way
Amy from Milk and Cookies
Jenn from Daze of Adventure
Jimmie from Jimmie's Collage
Karin from Passport Academy
Kendra from Preschoolers and Peace
Tricia from HodgePodge