Worth Rereading: 10 Creative Homeschooling Posts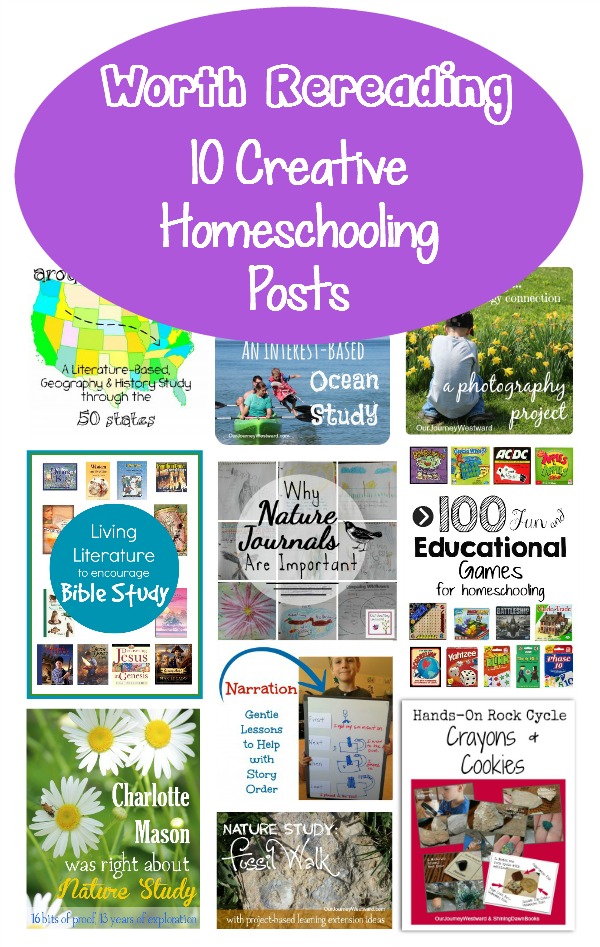 As I began making plans for 2015 here at Our Journey Westward, I naturally took a look back at 2014.  I jotted down my personal favorite top 10 posts in an effort to see if it's clear where my heart is in this little cyber space.  Most of you know my heart is to share creative homeschooling ideas with a heavy focus on the Charlotte Mason style.  I certainly hope that shines through in my posts!
So without further ado, here are the posts I chose as the top 10 of 2014.  Do you agree?
Creative Homeschooling 2014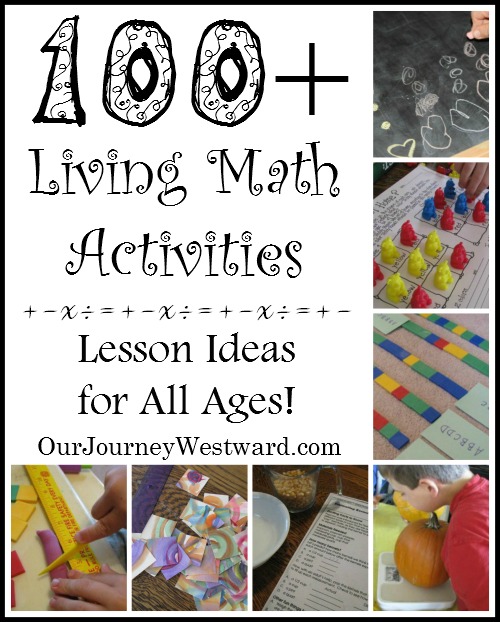 With the lessons I highlighted in this post, plus the lessons linked by other bloggers, there are WAY more than 100 living math activities! I seriously use this post all the time when planning our homeschool week or when desperate for a way to explain a concept in a better way.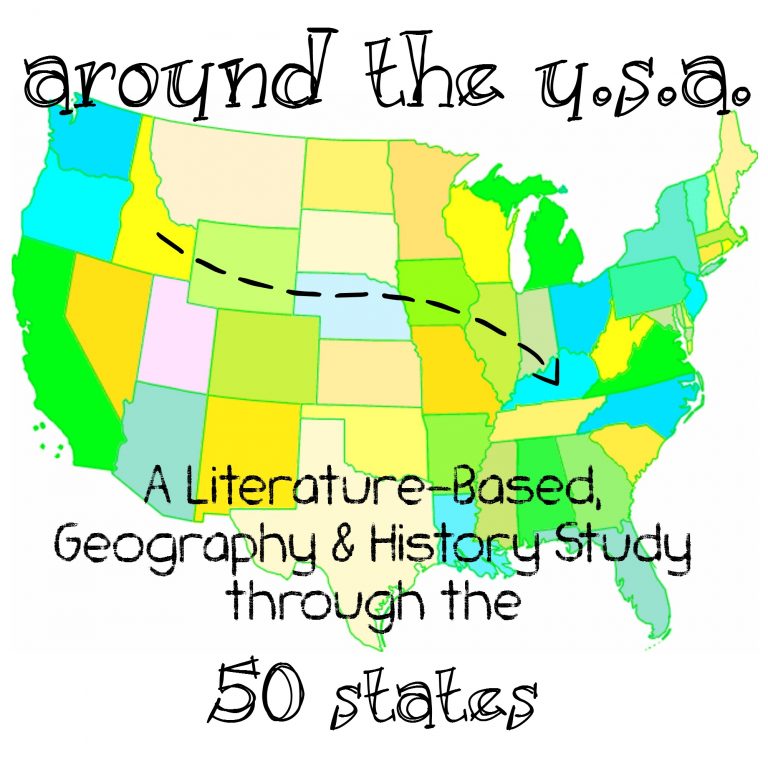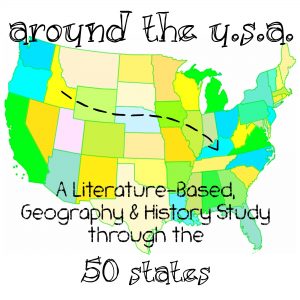 We are having so much fun traveling around the USA through living literature this year.  This post is my go-to resource each week as I plan for the new states we'll visit.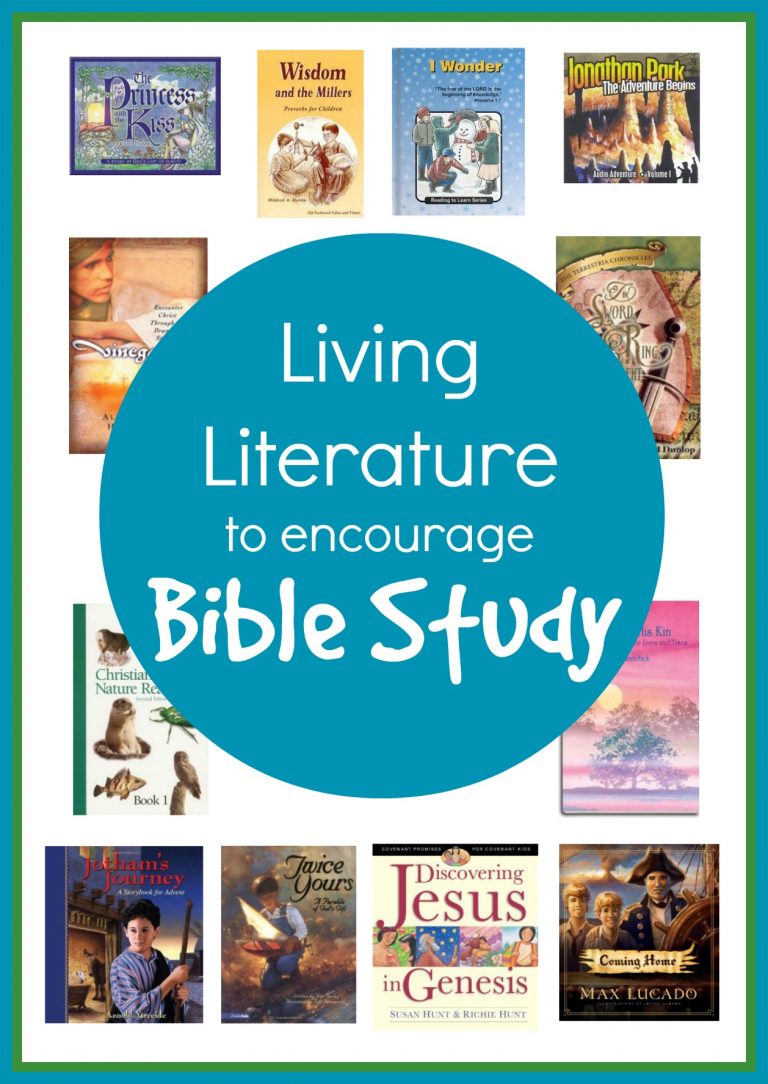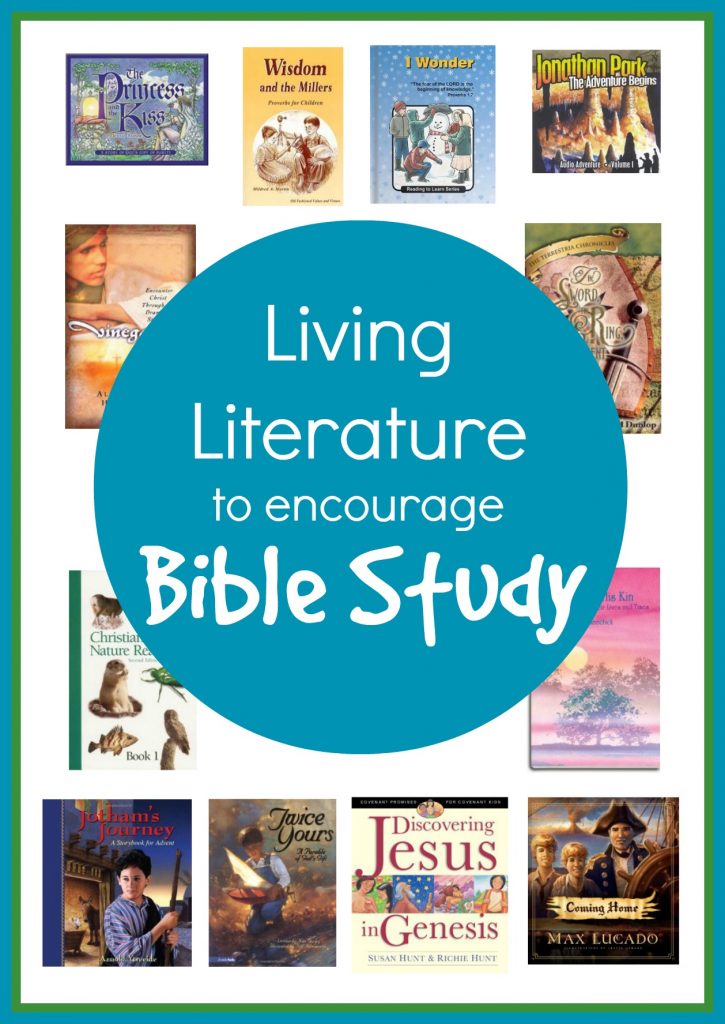 Speaking of living literature, this list of books to encourage Bible study includes our very favorite books to read time and time again.  You know the books you'll save for your grandchildren?  Yeah, these are those.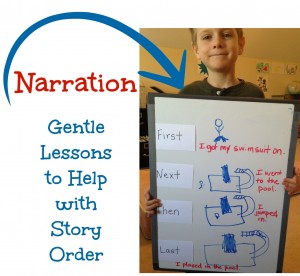 Whether our children are struggling with story order in narration, dictation or creating their own stories, these story order lessons can be very helpful.  My son's ability to retell stories with full detail has really improved since implementing these ideas.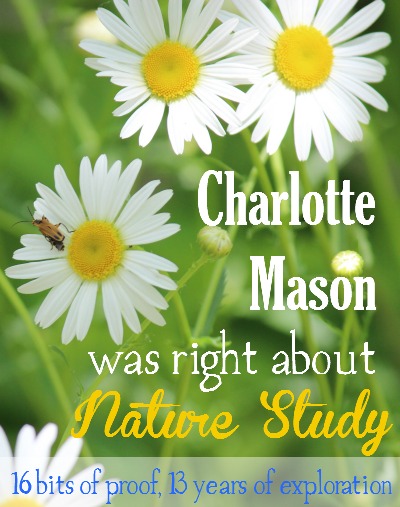 Charlotte Mason really was right about nature study.  I've put it to the test (for years) and realize what a major impact nature study has had through all subjects and disciplines – and how well-prepared my children are/were for higher level sciences because of it.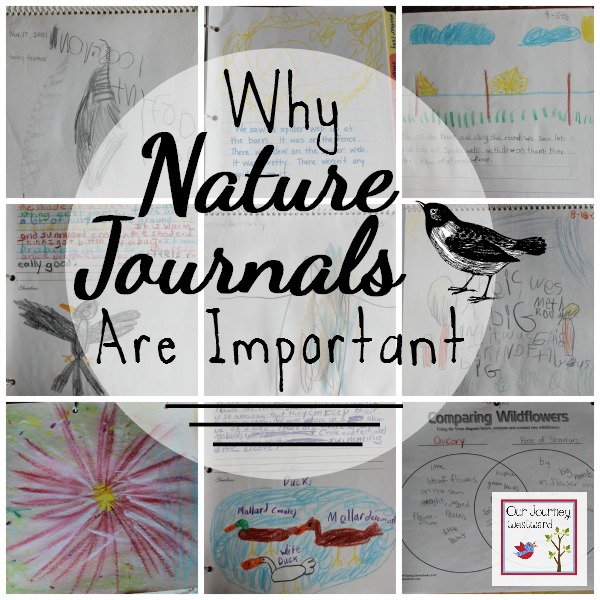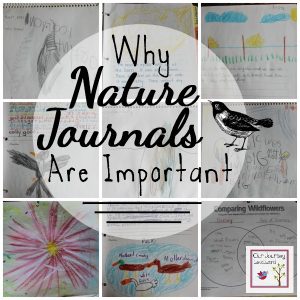 Why nature journals are important is another nod toward nature study and how it reaches into far more than just the biological sciences.  This post takes a look at some of our notebooking pages from preschool-middle school.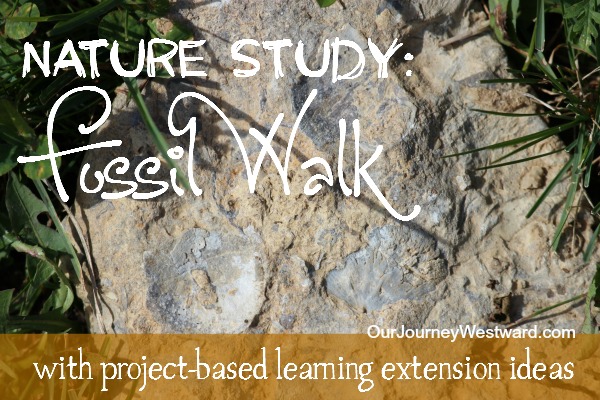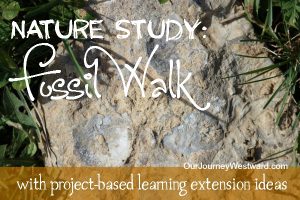 The next three of my favorite posts each happen to be a fun nature walk with follow-up lesson ideas.  Our fossil walk was a bit of a scavenger hunt that brought us back home for some serious identification research.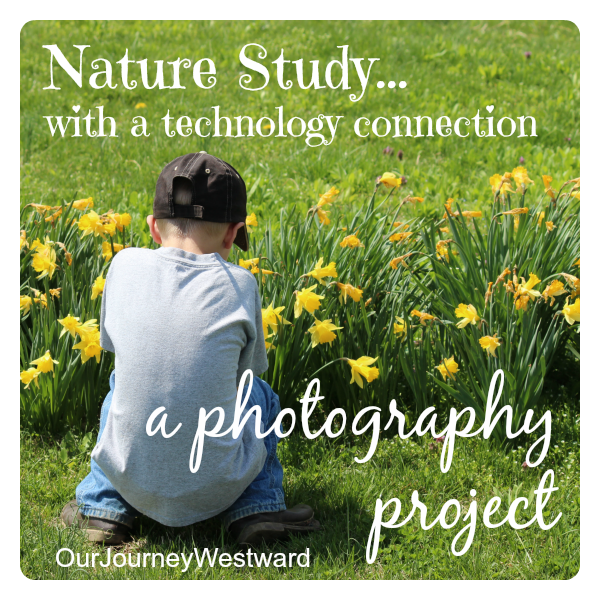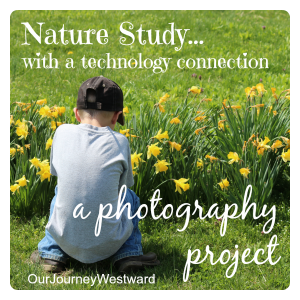 We have used this photography walk idea many times over with different nature themes.  My children have always been very motivated when I hand the camera over to them!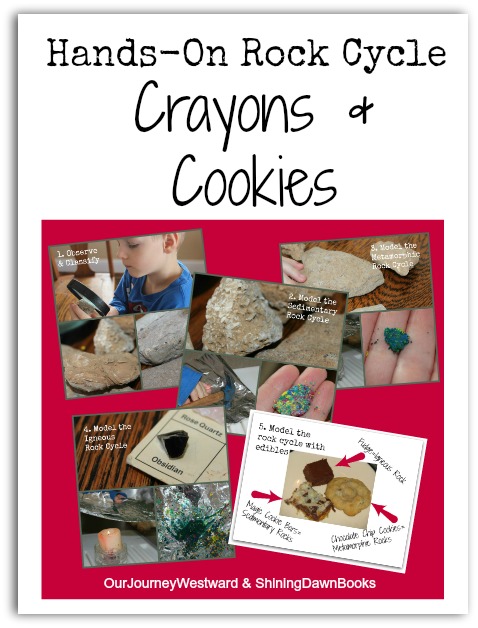 This hands-on rock cycle lesson is always so much fun!  It builds serious understanding of the rock cycle and helps my children make better observations & identifications during nature walks.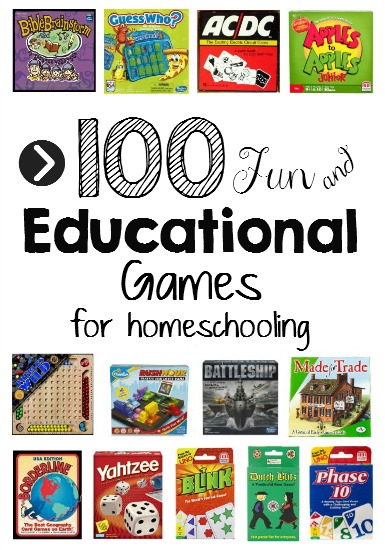 Our homeschool wouldn't be the same without the games in our game closet.  Games make learning fun and the proof of their benefit is in the results you see from adding them to your lesson plans.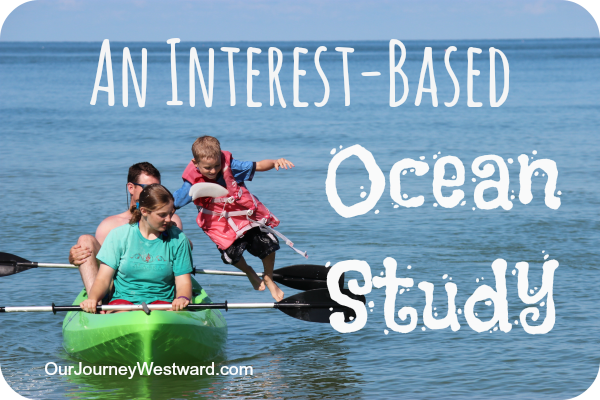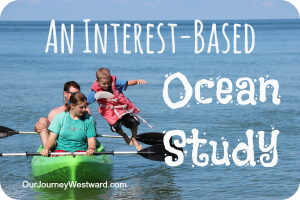 Not everything has to be perfectly planned out in homeschooling.  Allowing our children some freedom in their learning promotes interest and independence.  In this interest-based ocean study I documented how my elementary student helped lead the learning.
And there you have my favorite creative homeschooling posts from 2014.  Now, off to keep writing into 2015.  Thanks for joining me on Our Journey Westward!
This post has been linked to: