During our human body unit, we spent quite some time studying cells – their functions and parts.  This discussion naturally led to a study of DNA and genetics.  What fun!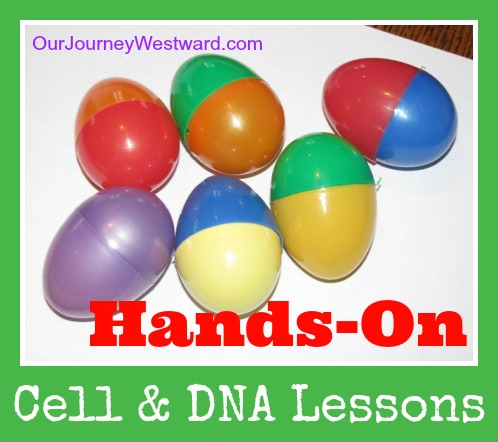 (This post contains affiliate links.)
Cells
Understanding the basic formation of a cell began by using the model of an egg.  (Our worksheet came from the R.E.A.L. Science Odyssey preview download.)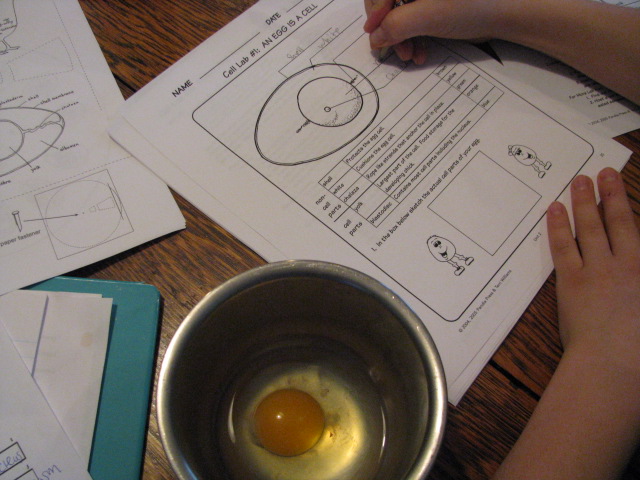 The cell lesson and activity page from Considering God's Creation
helped us to understand each part of an animal cell and its function.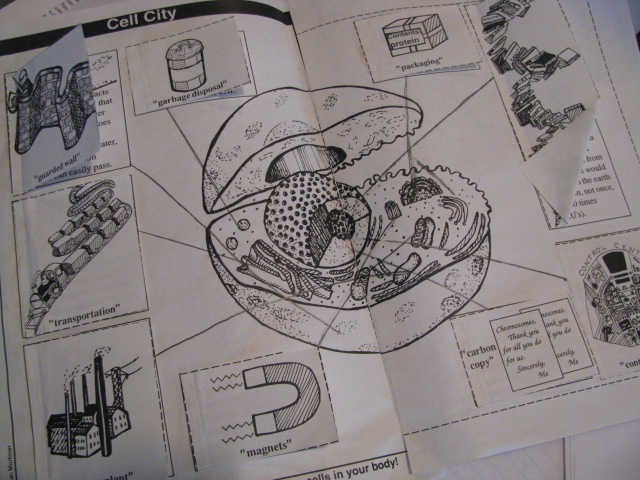 Cell pizzas (an idea from Journey2Excellence) helped us concretely review each cell part and its function.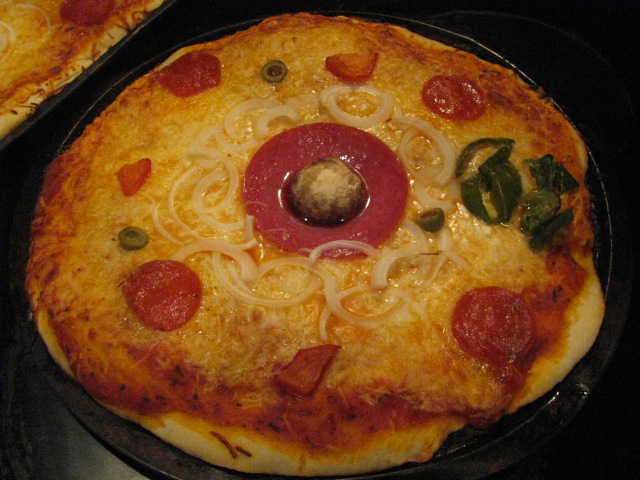 Crust edge = cell membrane
Sauce & cheese = cytoplasm
Salami = nucleus
Mushroom = nucleolus
Onion = endoplasmic reticulum
Green pepper = golgi body
Red pepper = mitochondria
Pepperoni = vacuoles & centrioles
Olives = ribosomes & lysosomes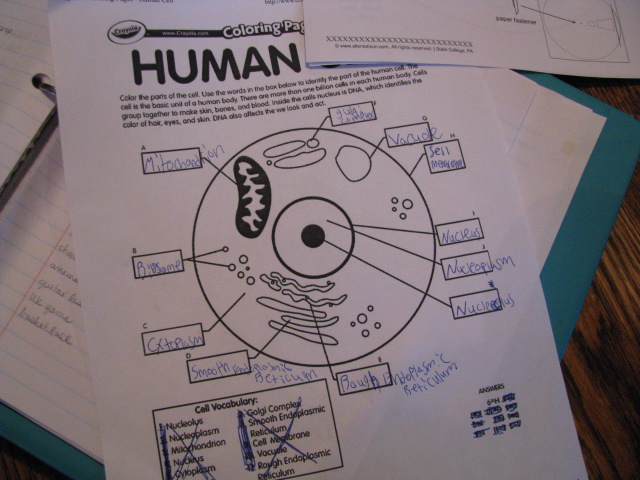 A simple review sheet from Crayola served as a "quiz".
DNA
This YouTube video gave us a nice overview of DNA within cells.
We were so excited to learn more about DNA by working with the CSI DNA Build Kit.  Unfortunately, while it has the potential to be an awesome supplement to learning about DNA in a hands-on way, the delivery and follow-through of the activities is awful.  We were able to muddle through simply because I took a class on this topic in college and had a some background knowledge.  Sadly, I DO NOT recommend purchasing the kit.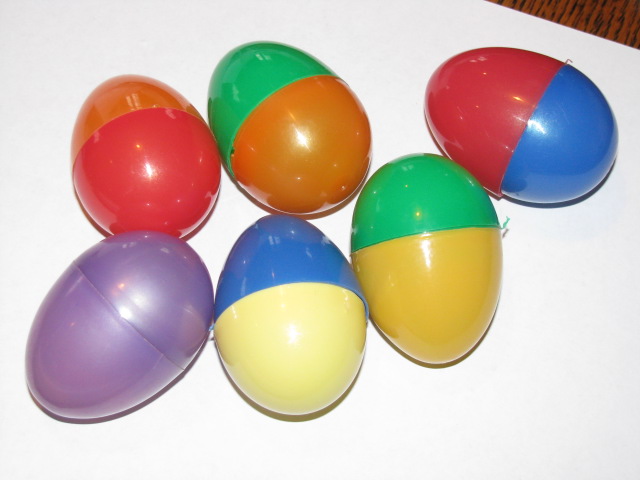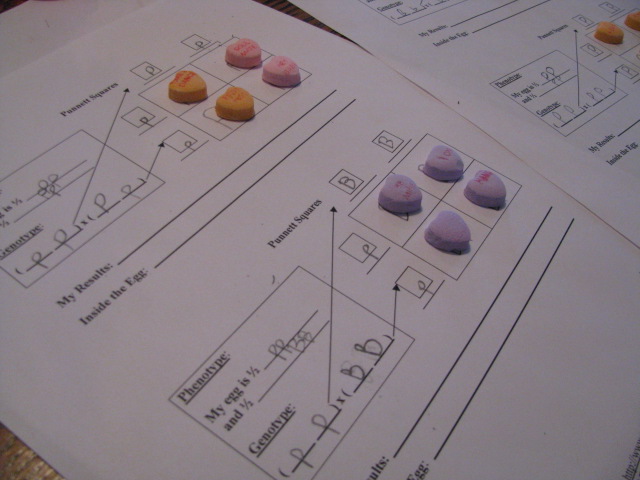 After the DNA kit flopped, I felt like we needed a different activity to cement the idea of genetics.  I modified a fun activity from Science Matters to "see" how to build a Punnett square to show genetic possibilities.  Like the CSI kit, the directions for this activity leave something to be desired, but if you work through the lesson first on your own to work out the kinks, it turns into a nice teaching activity for your children.
As a "quiz" we completed a fun Sponge Bob Genetics activity.
Cells and DNA Literature
Of course, we ALWAYS read books before, during and/or after our lessons!  WARNING: Realize that most biologists who have written books for children are evolutionists.  Especially on the topic of genetics.  Enjoy the good parts and be watchful of things you might want to censor.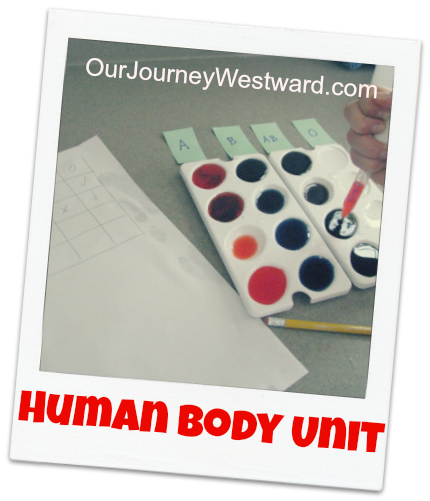 Please feel free to share your ideas and links for cell and DNA lessons in the comments!