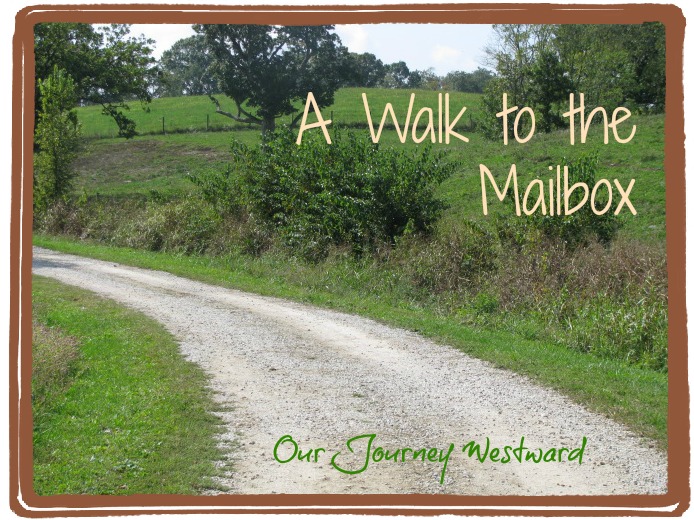 It's been a long winter in Kentucky.
Considering we had snow yesterday (March 6th), you could say I'm just a little more than ready for spring.  Just before the weather turned chilly, I took an autumn walk down the long gravel road to the mailbox.  I thought I'd share a few nature scenes that blessed me along the way because I really, really need to be reminded of the beauty of warmer weather right about now.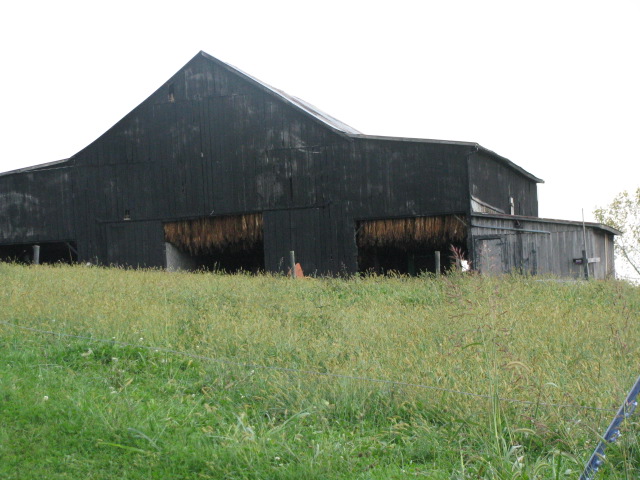 We don't raise tobacco anymore, but lease our barns out for local farmers to hang theirs for drying.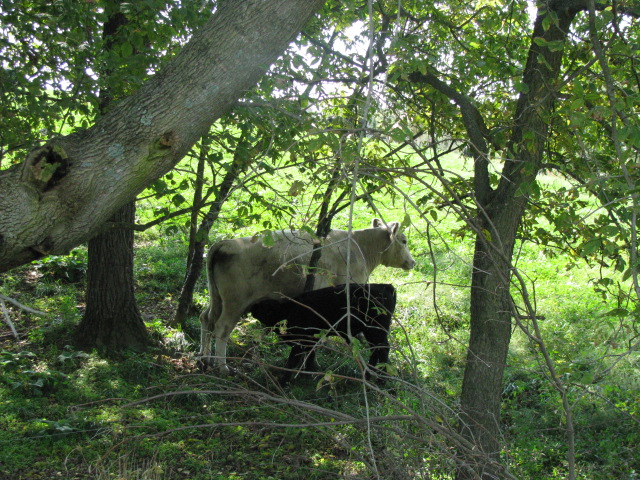 Mommas and their babies are always busy in the fields.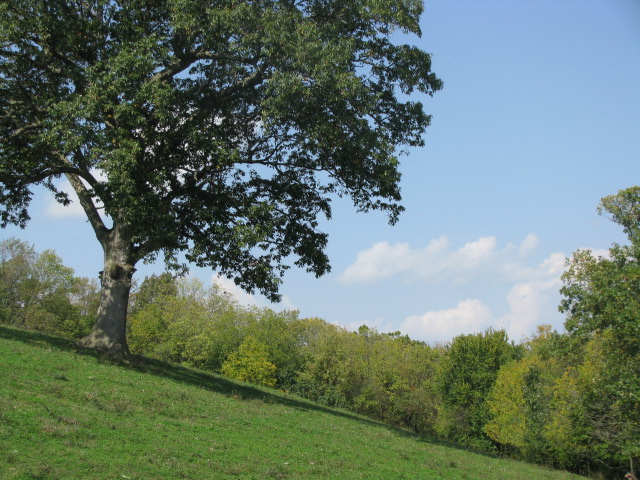 Hills for grazing mean hills for walking.  My walk to the mailbox isn't an easy one!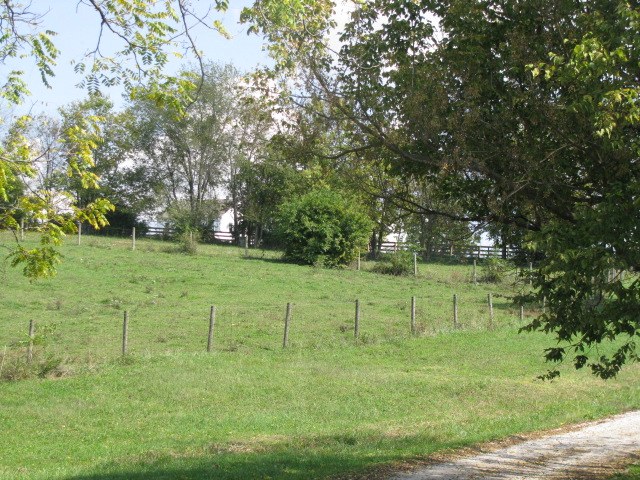 Here is a peek back up the hill to my house in the background (behind the trees.)
Just off the path is one of our favorite places to explore – the creek bed.  Lots of wonderful nature moments have taken place along this winding little creek.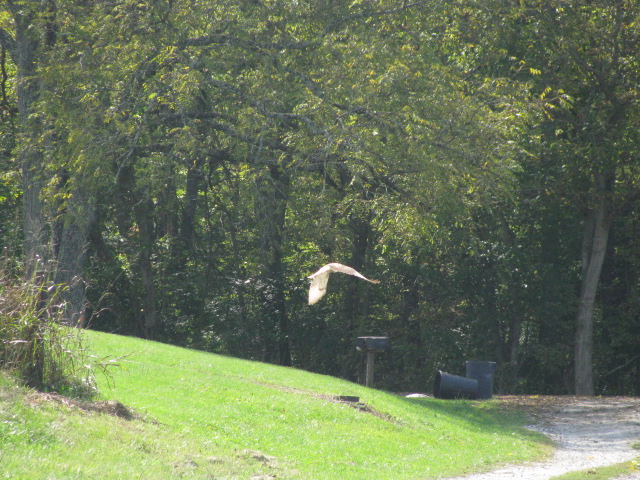 As I approach the end of the road, one of our busy hawk friends darts off right in front of me.
Are you ready for spring, too??