Eli won't officially be two until December 23rd. Since everyone was going to be in town for the big kid's Christmas Program Sunday, we decided to celebrate his birthday a little early.
Eli with his Daddy and Great-Grandpa.
He didn't quite understand what presents were all about at first, but let's just say I think he'll take to it pretty quickly when Christmas morning arrives this year!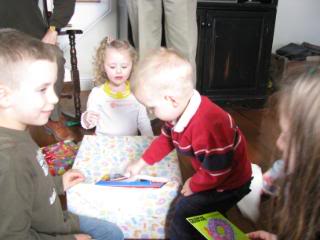 I hesitate to even share this picture of his birthday cake-less table. Third children born in the month of December are sure to lose out, aren't they? He wanted a truck and tractor theme. Since we'd already made tons of cookies and sweets, I decided to improvise on the whole cake thing and save myself a little time. Shameful, I know. I'd rather be called creative! 😉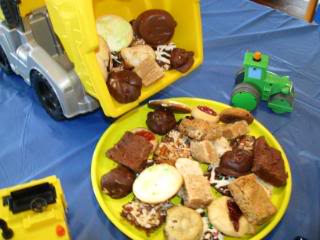 Happy Birthday my sweet "ittle boy"!