Math and Science – Bridges
Our "math break" continues to bring lively and rich lessons! One of the projects from Hardhatting in a Geo-World
concerned bridge construction. We had to make six different bridges and test their strength.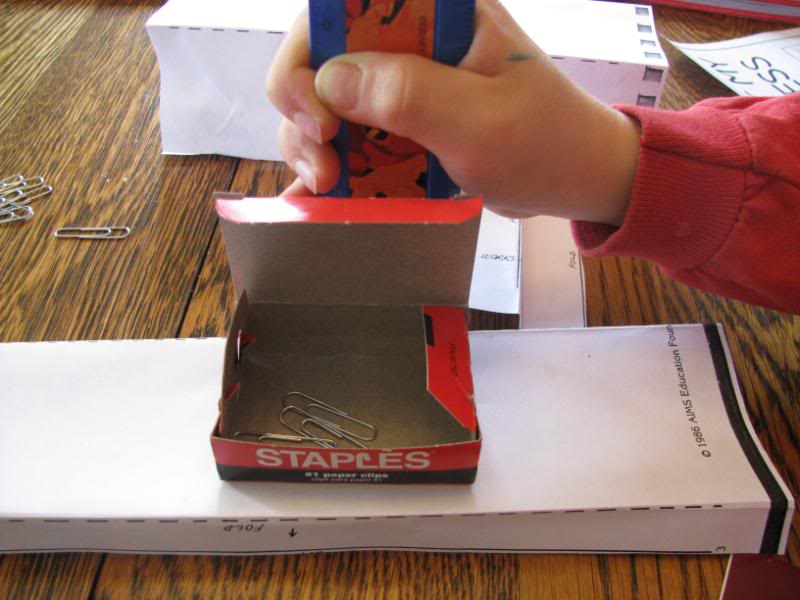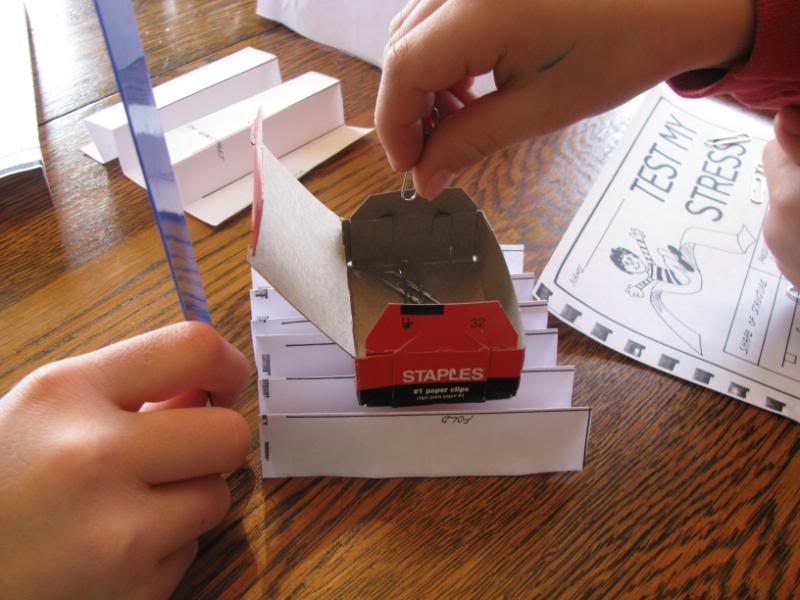 After completing the activity and filling in the chart provided, I had the kiddos show their findings with homemade graphs.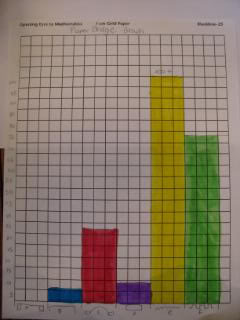 The book talked a little about why some bridges were stronger than others, but we wanted to know more. I found this very cool site linked from THINK's blog.
We also decided to complete her Bridge Challenge.
Caleb's first attempt (not so strong.)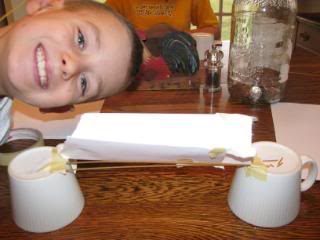 Caleb's second attempt (much stronger.)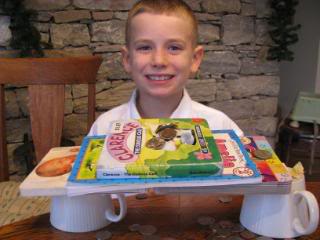 Mahayla's bridge.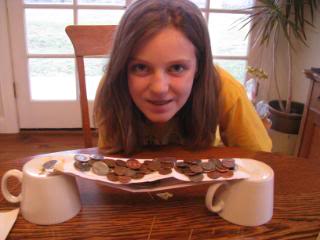 Tomorrow – we're off to do some Christmas problem solving! You can find some links here. Happy Christmas learning!