10 Living Books to Teach Science
When most of us think about living literature, we think about historical books.  There are tons of scientific books that are written well enough to be considered living, too, though!  In fact, I could probably list 100's of living books to teach science for you.  To get your library started with some of the best, I've included a Top 10 list for you in which I've been careful to cover several science topics.  I know you'll enjoy these!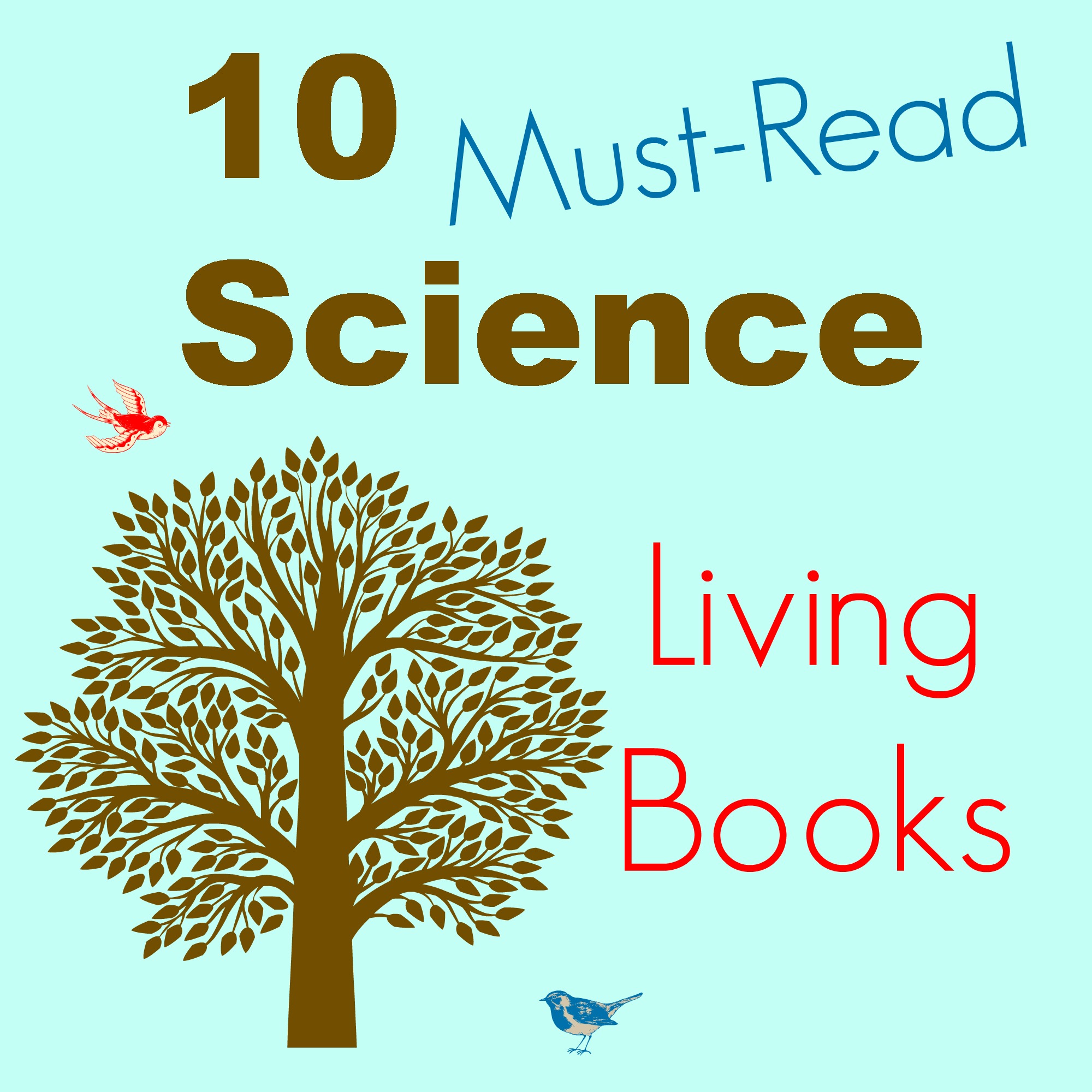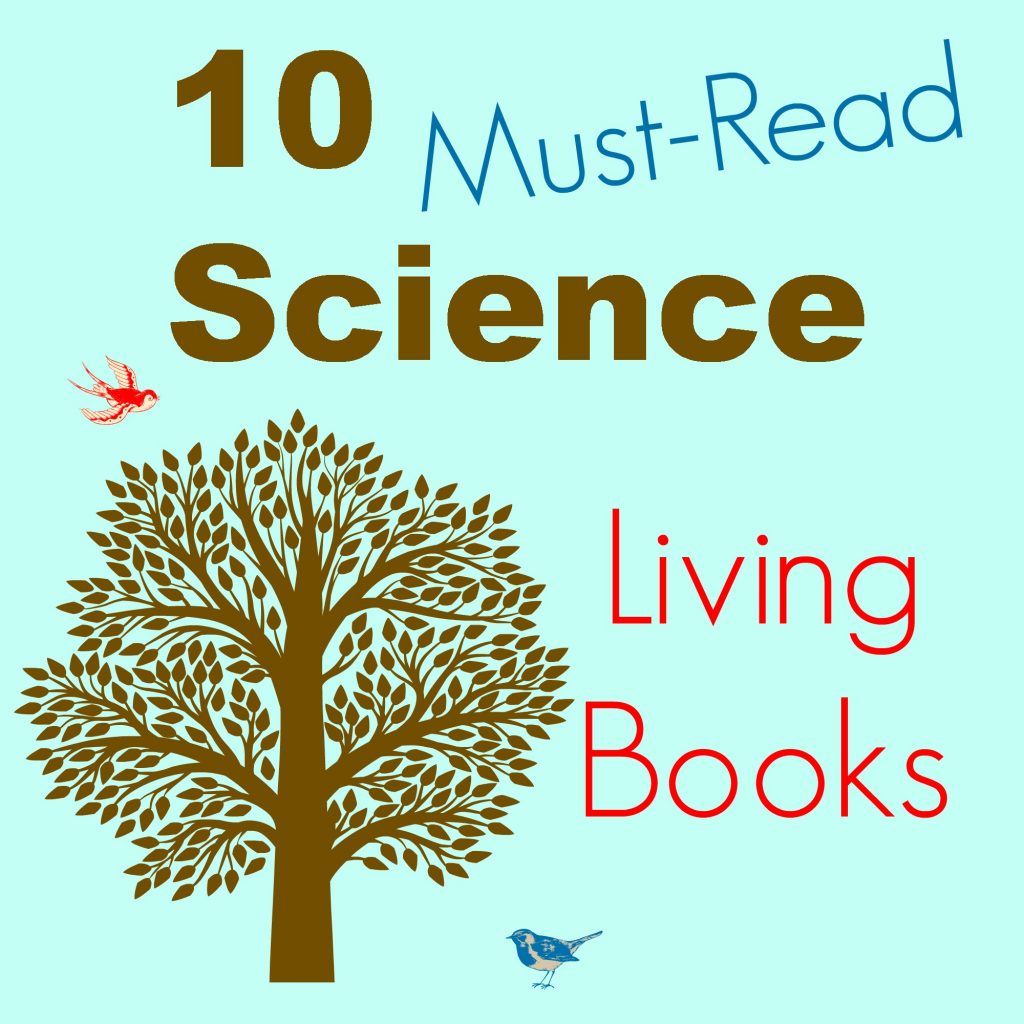 This post contains affiliate links.
Living Books to Teach Science
Life in the Great Ice Age is a young-earth, Christian world view explanation of the ice age, otherwise known as life after the flood. The engaging story line doesn't even make this seem like a science book, but it's packed with scientific information that even taught me things I didn't know. As an added bonus, Answers in Genesis offers a free downloadable study guide to turn simple reading into true lessons.
Crinkleroot's Guide to Knowing the Trees is just one of the many, many Crinkleroot (Jim Arnosky) books that I have come to love. Lots of practical information is presented (mostly on nature topics) through the sweet, old character named Crinkleroot. My kids love him! In this particular book, your children will learn to identify trees by their leaves and bark, as well as how animals use trees.
Butterfly House is a precious story about a little girl and her grandfather who build a house to watch the life cycle of a butterfly. If you've read any other Eve Bunting books, you'll know to expect a beautiful story that just happens to teach scientific information. It's one of my top literature picks for Butterflies Flutter By.
Miss Lady Bird's Wildflowers: How a First Lady Changed America is another NaturExplorers' top pick. Living literature introduces science, history and geography as you learn the story of First Lady, Lady Bird Johnson's, love for wildflowers that led to the establishment of The National Wildflower Research Center which preserves wildflowers and birds in the United States.
Rocks in His Head is – yep, you guessed it – a top literature pick for Hard as a Rock. In this book, you meet a boy who loves everything about rocks – their colors, textures, sizes, etc. Over the years, he gathers quite a collection and learns everything he can about each of them. His passion eventually led him to become the Curator of Mineralogy. Set in the Great Depression, this is a great book to inspire continued learning about a passionate subject.
Snowflake Bentley is an excellent living biography about Wilson Bentley and his passion for photography and snowflakes. Jam-packed with scientific information, too, it's easy to understand why this book won the Caldecott Medal. It's very inspiring of incorporating photography into a study of snow, which is why it's my top pick for NaturExplorers' Snow and Ice.
What Really Happened to the Dinosaurs? is one of the few books about dinosaurs from a Creation-based perspective. So many children love learning about dinosaurs, but almost all of them have to be censored for "millions of years" text. While this is a little less "living" than most on my shelves, it serves the purpose of clearly and simply explaining the history of dinosaurs in a way that keeps the attention of my children.
The Sun, the Wind and the Rain is one of those precious stories that uses everyday examples that a child would understand to teach a more difficult concept. In this book, a child builds a castle and watches as it's eroded by the sun, wind and rain. At the same time, a side-by-side story is showing that same effects on a mountain. Even though there's a hint of "millions of years", I've added this as a top pick to Everchaning Erosion.
Germs Make Me Sick! is one of my favorite books to help elementary students understand viruses and bacteria illnesses – and how our amazing body fights germs to make us well again. 'Tis the season to start reminding our kids about germ prevention, too.
Handbook of Nature Study is living literature, a textbook and a curriculum guide all wrapped up in one wonderfully informative book teaching you about every kind of nature you could dare to study.  It's a must-have for every homeschooling family!
Being the NaturExplorers lady, you know I have a huge list of nature & science related living books already listed for you.
Alright, it's your turn! Start sharing your science favorites in the comments!