Homeschooling High School Science

(This post contains affiliate links and links to my business, Shining Dawn Books.)
Is Homeschooling High School Science Intimidating?
Yes, it can be. I've found so many wonderful resources to make it easier, though!
Apologia
We now have two years under our belt using Exploring Creation with Biology
and Exploring Creation With Chemistry
from Apologia. Both books have been fantastic spines to our science learning. My daughter has been able to handle most of the text material on her own, while we participated in co-op labs (see below) for the experiments. The mathematical side of chemistry was a little tough, but we made it.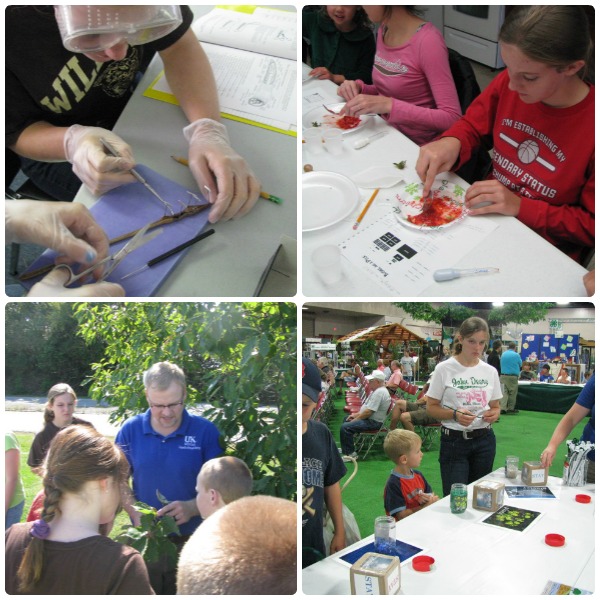 Co-op Labs and Science Class Opportunities
I am so very pleased our homeschool co-op offered a biology lab and chemistry lab over the past two years, both of which followed along with Apologia. It was so nice having experienced biology and chemistry teachers leading the experiments. Not to mention, we saved a ton of money sharing the cost of supplies!
Besides co-op, we took advantage of several other classroom/lesson opportunities – especially having to do with biology. Our 4-H leader and horticulture extension agent both went out of their way to offer in depth botany classes when they heard there was a need in the homeschooling community.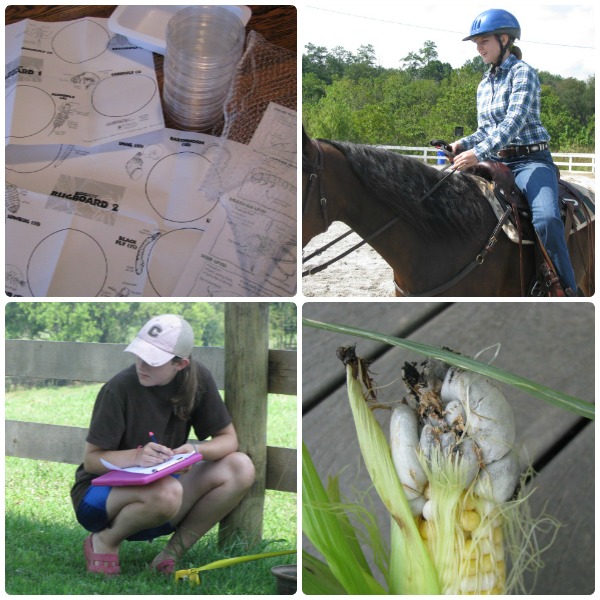 In the Field Labs
Of course, we never give up on nature study. It fit perfectly with many of the biology concepts my high school girlie was learning. You might be surprised to know how many chemistry concepts fit with nature study, too! Besides that, now that she's older, it's way cool to really explore deeply some of the things we come across on our nature walks.
When the opportunity presents itself, I continue to do multi-age learning with all the kiddos. It's a bit harder when high school textbook lessons are expected, but I include the younger ones in as many things as I can. Nature study is super-easy to include everyone!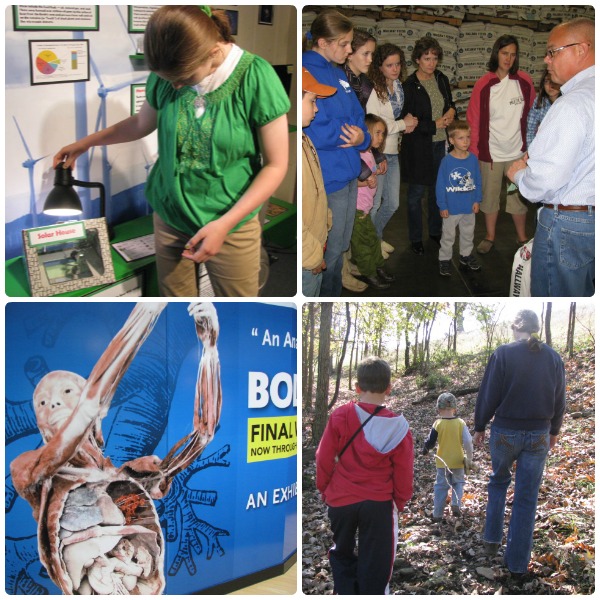 High School Science Field Trips
Field trips are VERY important in our homeschool – especially as my children get older. My goodness, there are so many wonderful, deep, intriguing, hands-on, minds-on, expert-driven trips to find! Over the past couple of years, to go along with our biology and chemistry studies, we visited traveling exhibits, factories, farms, science museums, zoos, arboretums – and of course, took tons of nature walks.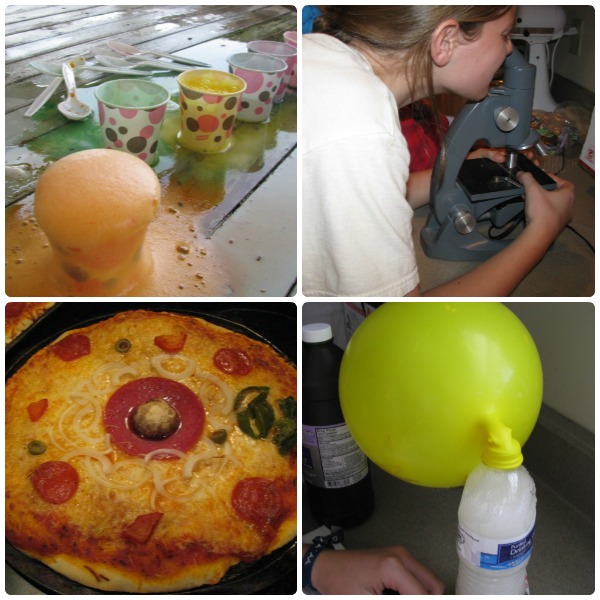 High School Science Experiments
Sometimes, we needed to complete experiments from the Apologia textbooks that weren't covered in the co-op labs. I always encouraged Mahayla to include her younger brothers and explain the experiments to them. (We all learn better when teaching!) There were even some days I asked Mahayla to find fun experiments to do with her brothers just for the "fun" of it.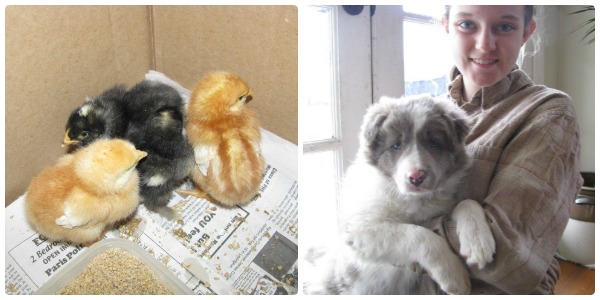 High School Science as a Business
Mahayla has always had a love for animals. As she studied biology during her freshman year, we started to realize that God has an animal related future planned for her. We also studied economics that year and soon began to encourage her to use her love and talent with animals to consider starting a small business. Currently, she raises chickens (for no money yet), is breeding border collies with plans to sell the puppies, is breeding her horse with plans to sell the baby at some point, is bottle feeding a calf to raise and sell, and wants to think about boarding horses in the near future.
Besides the money side of things, she has decided to talk with a local abused women's shelter to see if they might like her to bring her horse for a little "animal therapy" once a month. Horse therapy is a field she is seriously considering.
She hasn't made money yet, but to watch her passions grow as she hones in on the Lord's calling has been nothing short of amazing.
Ag Science
Because of her love for animals and farming, we are going to develop our own agricultural science curriculum for next year. She is utterly excited to dive deeper and more practically into the area of her passion. Stay tuned…I'm sure I'll be sharing about ag science before long!
Homeschooling high school science doesn't have to be hard! Find fabulous curriculum, helpful resources and watch for passions to follow.
This post has been linked to the Apologia Year-End Wrap-Up, the Homeschool High School Link-Up, and the Let's Homeschool High School Link-Up.
High school science resources