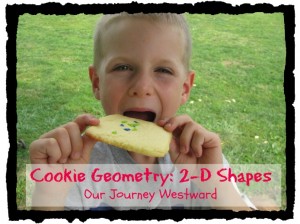 Target Age Range:  PK-1st
Skills Covered:  shape names, cutting, fine motor, baking, creativity
This living math lesson for little people is simple and motivating.  Who doesn't want a cookie break in the middle of the school day??
1. Make your favorite sugar cookie dough recipe first and refrigerate it.  For a real living math lesson, I strongly encourage you to actually make the dough from scratch with your child!
2. Draw outlines of shapes onto card stock.
3. Either mom or the capable child can cut out each shape.
4. Roll out the cookie dough and place the card stock shapes on top of the dough.
5. Using a butter knife, your child should cut around the shape templates to make shape cookies.  Encourage naming the shapes as they're cut.
6. Decorate as you like.
7. Bake and cool.
8. Enjoy!  Again, encourage your child to correctly name each shape before it's eaten.
More Shape Fun
Need a living math "how-to" guide? You might like Loving Living Math!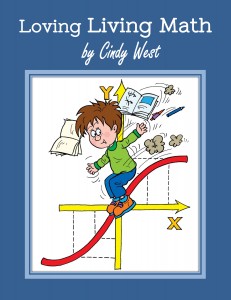 Be sure to skip your way through all the other bloggers taking part in the Hopscotch, too!