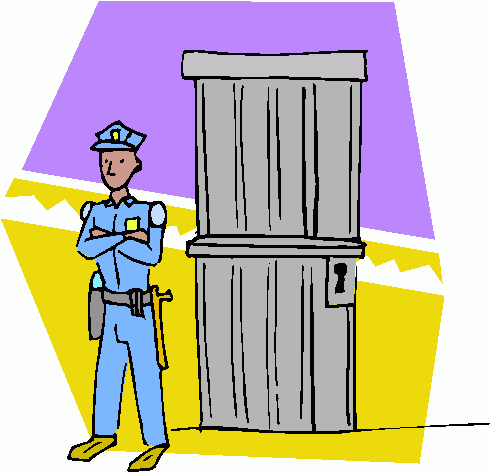 Our toys are in jail. They have visitation rights, but very limited. You see, since I couldn't lock the messy children up, the toys had to be the ones to suffer.
They've been in jail for almost a month now and the time apart from the children seems to be doing everyone well.
We took every toy in the house and put them all in their appropriate boxes, bags or containers (like they should've been to begin with.) Then, I carted an old bookshelf up to our bonus room space and started stacking toys. It didn't matter whether they were attractively placed or easily accessible because the kids weren't going to have "unsupervised visitiation rights".
If they want a particular toy, they have to go through the guard (me) to get it. I go to the bonus room area and pull out the whole container. In other words, if Caleb wants one particular spy toy, he has to take the entire spy gear box. As long as the spy gear (or other type of toy container) stays neat, he may keep the container as long as he likes. No other container of toys may be played with until the first container has been returned in its entirety.
I really thought this idea might not work, but it has! It has!! The house AND bedrooms are staying tidy. The kids are enjoying their toys more. And I'm smiling more! 😉
Sorry that I have no pictures to share. Our camera finally died. Just took it's last breath one afternoon without warning. Maybe we'll have a new camera soon. That was to be my Christmas gift, but the dryer took it's last breath before the camera. We've buried two important things this month.