The Easter Story: A Nature Walk

Easter Nature Study
It's been awhile since my Creation Club met for nature study together. I couldn't pass up the opportunity to share the Easter story with them and do some mini-hunts based on the ideas suggested in Nature Study Through the Holidays: Easter.
Easter Scavenger Hunt Printable
For the class, I also created a simple scavenger hunt sheet that's not included in Nature Study Through the Holidays: Easter (yet), and I'd like to share with you for FREE! It can easily be used for a group or a single child.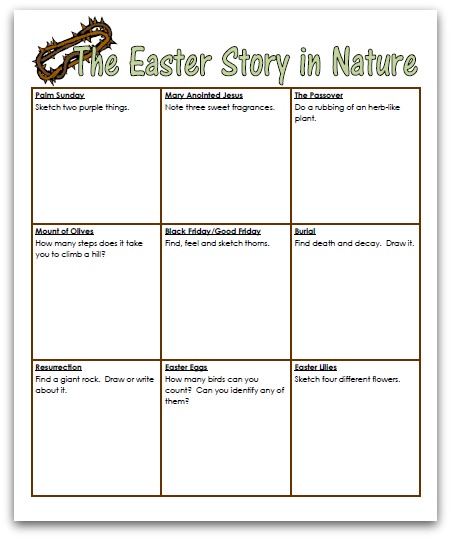 Enjoy a study of the entire Easter story with Nature Study Through the Holidays: Easter. This mini-unit can be just what you need to prepare your hearts for Easter through a unique, Christ-centered nature study tied into the Biblical account of Jesus' final week, including His death, burial and resurrection.
Bible readings, songs of praise, literature selections and of course, several nature walks (science lessons) are all included.  Seven full-color notebooking pages are included to go along with several of the nature walk suggestions, too, making this study a super bargain!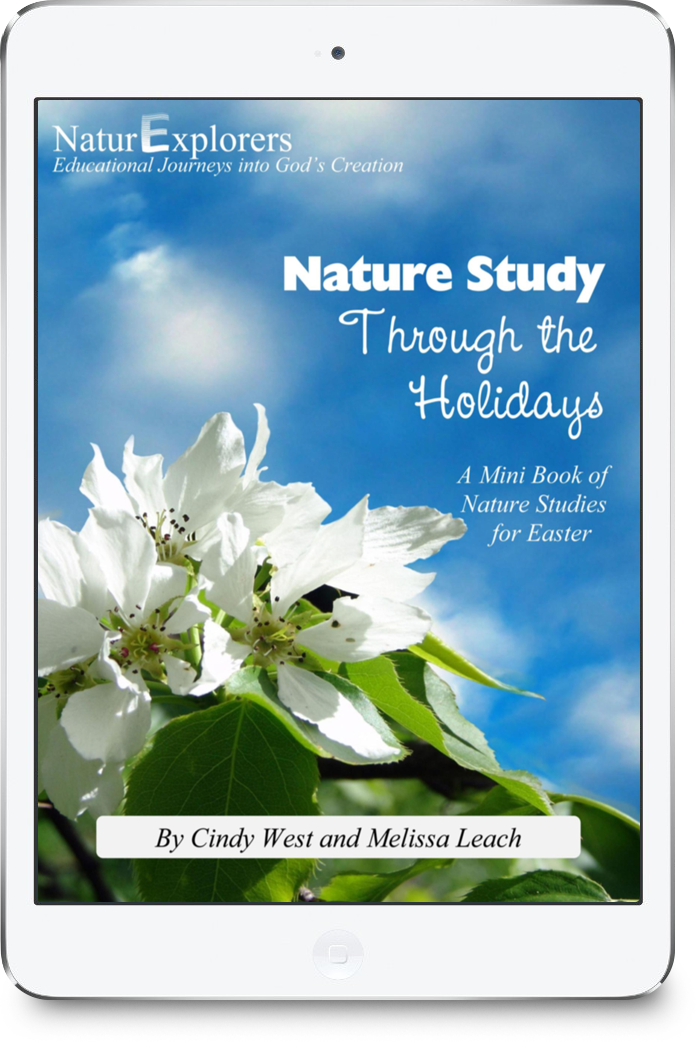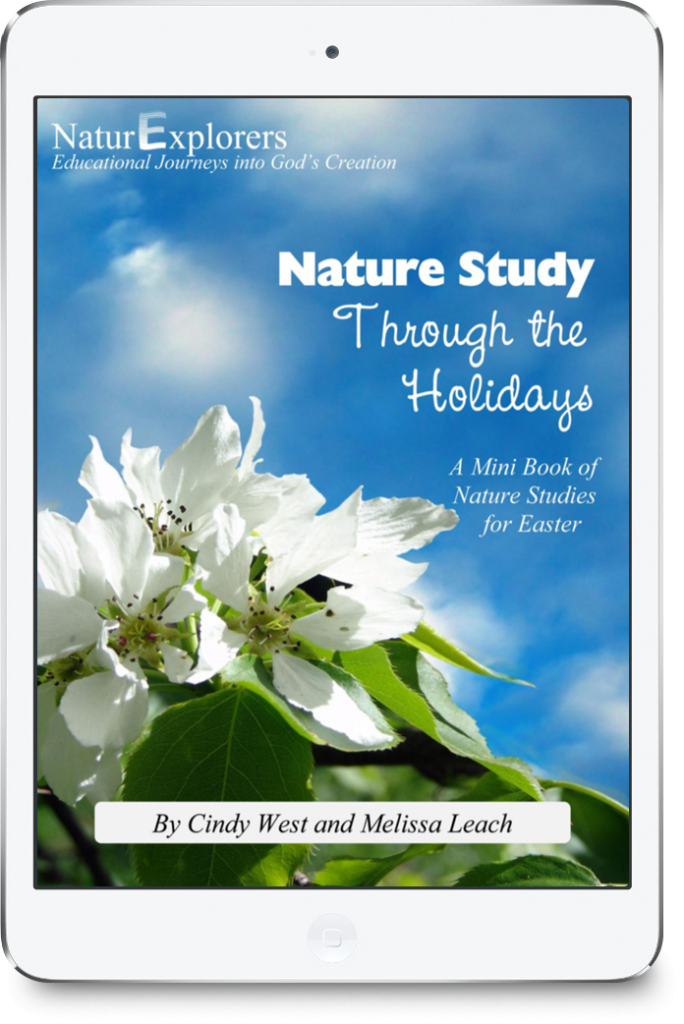 Visit the product page to learn more. Make the holiday season meaningful and memorable this year!