The Roaring 20's led way to the Great Depression of the 30's.  Such a stark difference from one decade to the other.
When we went through our first four-year cycle of history using The Story of the World as our main spine, I have to admit that we glossed over modern American history at the time.  For starters, Story of the World Volume 4 was much harder than my children were ready for at the time so it was easy to back off.  And, secondly, we were building a new house and getting settled in during that year, which made backing off of history even more enticing.
That being said, this is the "first time through" for a really in-depth look at the 20th century.  And, my, oh my, we're enjoying it!  Wonderful books, movies, games, recipes and projects are making this study just fabulous.  I've been requiring more daily writing from the kids, too, in the form of mini-posters (aka notebooking pages.)  These mini-posters are solidifying their learning SO MUCH!  Here's a look at a few of the notebooking pages from the 1920's and the Great Depression.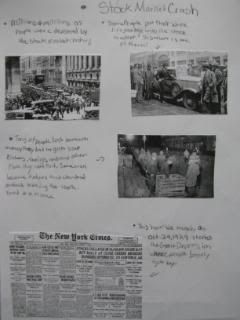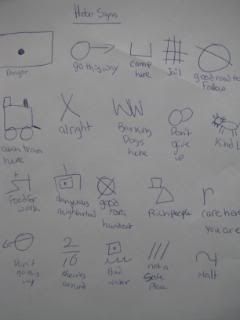 We've also been keeping a timeline of many important and interesting events for each decade.  Before we dive into learning about each decade, I usually have them write out the timeline first, so they have a general picture in their mind of the things we'll talk about.  Each decade's timeline is made on a different colored piece of cardstock.  This happens to be the timeline for the 1930's.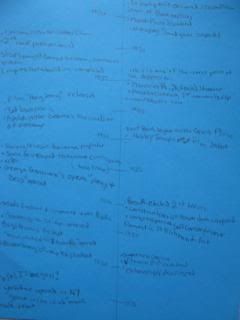 Below are the resources that have been in the sidebar.  Each one of the books/dvd's was wonderful!




Websites
I'm still working on the WWII resources in the sidebar.  We've already jumped into the unit, but I'm still in the planning stages, so more resources will be added over the next day or two.