Summer Nature Study Play Dough Mats for Your Homeschool
I'm thrilled to share these fantastic summer-themed play dough mats with you! Get ready to have a blast using the mats in your elementary homeschool for a fun and educational summer experience.
Play dough mats offer a wide range of benefits. Beyond just being enjoyable, shaping and molding dough helps enhance fine motor skills. While this is particularly important for preschoolers, it's equally beneficial to continue working on fine motor skills with elementary-aged children.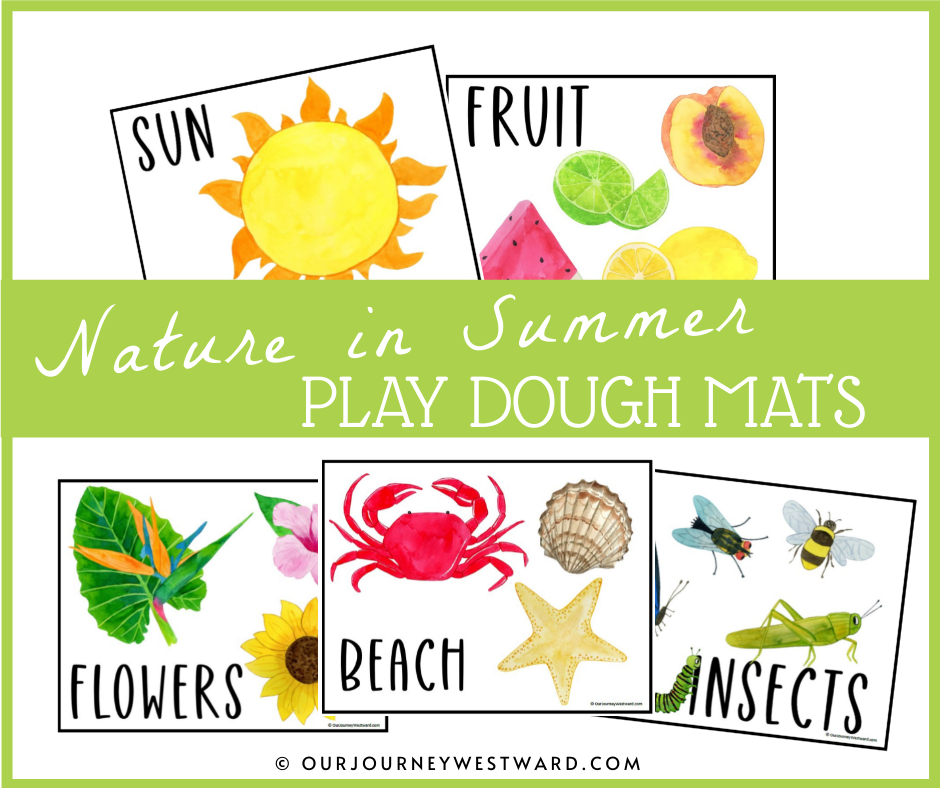 This post contains affiliate links.
What exactly is a play dough mat?
In simple terms, play dough mats feature images that inspire children to create models using play dough. Although it may seem straightforward to look at a picture and sculpt a model, the learning potential goes much deeper than that.
Observation skills play a crucial role in studying nature. These mats display fun summer-themed pictures that encourage children of all ages to observe the details and build similar creations. Younger children may use one or two play dough colors to shape a basic object, while older children can artistically blend colors and even employ special tools to create more precise models.
Are play dough mats truly beneficial?
These mats can be used with younger children to teach them about colors, shapes, and rolling techniques for play dough. Playing with the summer-themed shapes will help in the identification of various objects during nature walks at home or on the beach.
Older children can explore the distinctions between shapes, symmetry, circumference, and other linear measurements. Yes, nature-themed play dough mats can make easy connections to math!
Play dough mats encourage artistic skills and expression among older children, too. Take a look at the example below, where children can single out the body parts of a hummingbird or the beautiful, delicate parts of a flower.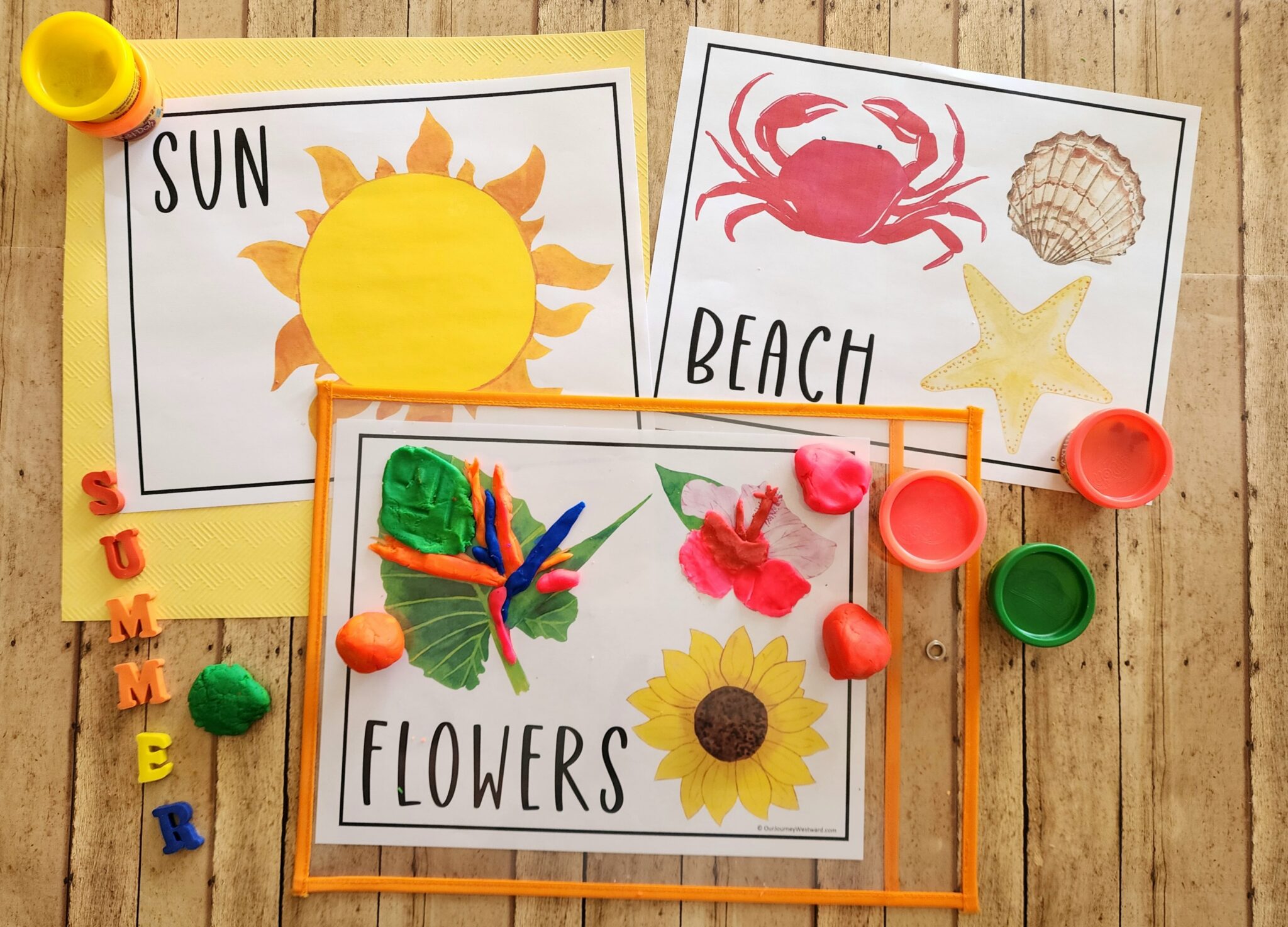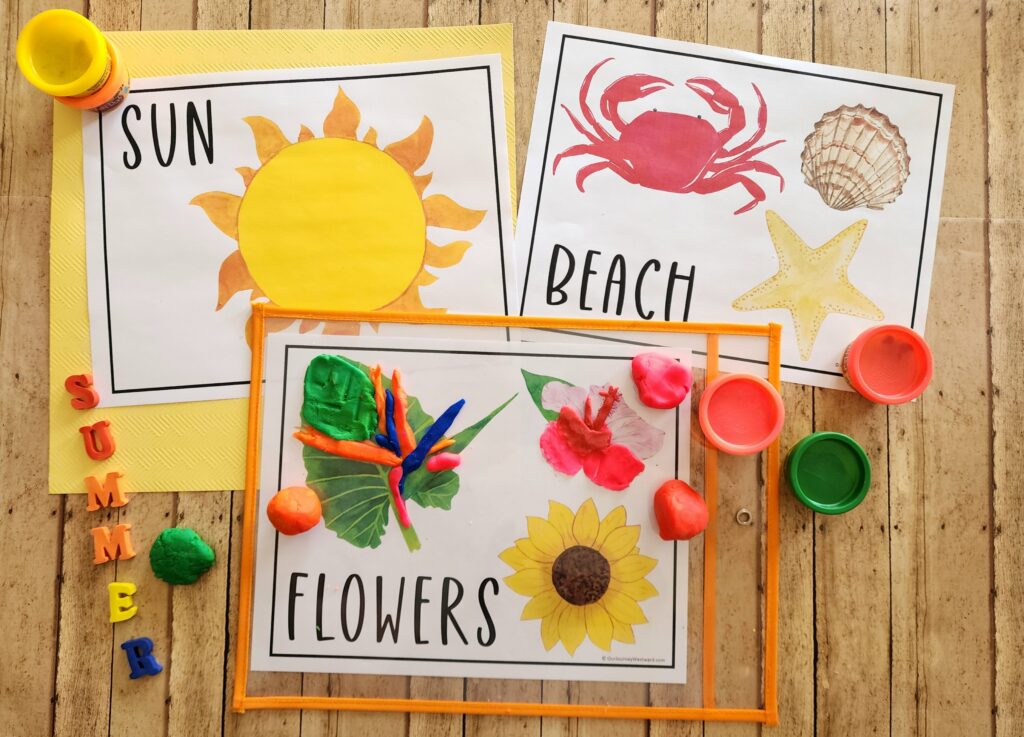 How to use a play dough mat
All you have to do is print a mat and provide it to your child along with some play dough. Suggest specific activities or allow for open-ended play. Both approaches will result in plenty of learning opportunities.
To save on printer ink, I highly recommend placing each printable from the summer play dough mat collection into a clear sleeve (as shown above). Children can mold the play dough directly on the sleeve. Once they finish crafting, simply wipe the sleeve clean and reuse it over and over again. Alternatively, you can laminate the mats for durability.
Supplies for Play Dough Mats
Download the summer play dough mat printables below. Make sure you have a variety of play dough colors on hand, whether store-bought or homemade If you prefer, clay can also be used. In the resource list, you'll notice that I've included some other fun supplies that you may want to have around the house as well.
Download the Summer Play Dough Mats
Enjoy!
Other posts you may like: