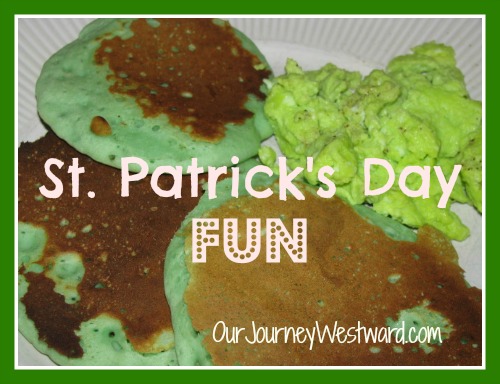 We love to celebrate holidays!
This St. Patrick's Day we'll have some Irish green fun just to make the day extra-special.
Meals:
A Green Breakfast
Green Eggs
Green Pancakes
Kiwi
An Irish Inspired Lunch
Toffee Shortbread (this is not the same recipe as mine, but the picture looks the same)
A Green Supper
Spinach Linguini with Pesto Sauce
Garlic Bread with a Covering of Chopped Parsley Cut in the Shape of a Shamrock (using a cookie cutter)
Dark Green Salad with Cucumbers, Green Peppers, and Avacodo
Lime Sherbet/Sprite Floats
Of course, we'll read some Irish/St. Patrick's Day themed books throughout the day!